By Marilyn R. Schuster
The pleasures of Sarah Waters's texts are as varied as the genres she adapts to tell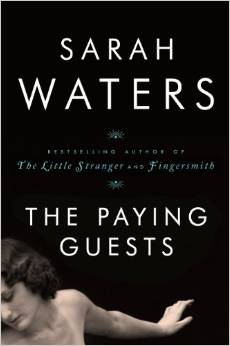 her stories: historical novel, police procedural, bodice-ripper, domestic drama. The Paying Guests has it all and then some.
Waters said in an interview with Tim Teeman in The Daily Beast that she wanted to learn more about the "nitty-gritty of domestic lives" in 1920s London: "what was going on in ordinary people's lives." Literary scholar that she is, Waters did her research. She read newspapers, diaries, letters, court records, and novels. Like other Waters admirers, my attention was drawn to the rich historical detail (from the meat-safe to the cosh used to bludgeon rats and other vermin) and absorbed by the pacing, from the excruciatingly slow development of the romance to the page-turning police procedural and trial. In the first part of the novel, dutiful daughter Frances Wray's numbingly repetitive daily chores, her loneliness and longing born of sacrifice, along with reminders of the Bloomsbury life she could have had with Christina, her ex-lover, build slowly to the explosion of desire for "paying guest" Lilian. In the last part, the fast paced plot-turns (all, in retrospect, painstakingly prepared in advance) engage our full attention even as we witness the slow erosion of trust between the erstwhile lovers.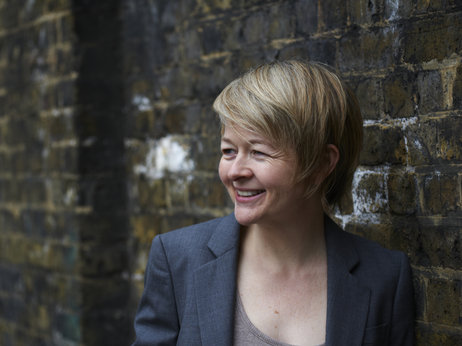 The power of Waters's storytelling can distract from other, quieter pleasures of the text. In addition to the wealth of material detail of the period, the novel incorporates allusions to British novels written in the 1920s. Echoes of Virginia Woolf's Mrs. Dalloway (1925) and Radclyffe Hall's The Well of Loneliness (1928), for example, invite comparison and yield deeper layers of meaning.
Mrs. Dalloway and The Paying Guests are post-World War I novels in which the losses and wounds of war are everywhere apparent. In Mrs. Dalloway, the shell-shocked soldier Septimus Smith wanders through London, hallucinating over and over again the killing of his beloved officer, Evans. In Guests the pictures of Frances's two brothers, killed in the war, look down from the mantelpiece, and unemployed, angry veterans call out to passers-by in the streets. Clarissa Dalloway's walks through London trace a map of the city for the reader; Frances's walks offer a different, but overlapping map. Clarissa visits Fleet Street to buy flowers for her party (as declared in the novel's well-known first sentence, "Mrs. Dalloway said she would buy the flowers herself"); Frances buys white lilacs for Christina from a vendor near the same location. Both scenes are suffused with tenderness for the characters, even though the women are surrounded by uncertainty, even danger. Clarissa lives in Westminster, where the hours are measured by Big Ben; Frances in decaying Champion Hill, on the outskirts of power, where church bells mark bleak Sundays. Clarissa's memories are brightened by the "the most exquisite moment of her whole life": when Sally Seton, her girlhood friend, "stopped, picked a flower and kissed her on the lips." Frances's moments with Christina remind her of love lost to filial duty.
Guests pays homage to The Well of Loneliness, even as it rewrites its 1920s script of
lesbian desire. A few reminders about The Well: Stephen Gordon, the conflicted protagonist, is a prisoner of her class, religion, and gender. Longing to have male privilege in a society that disinherits daughters, she assumes authority over Mary Llewellyn, whom she grows to love while they serve in an ambulance corps during the war. Stephen's most persistent ambition, aside from becoming the master of the family estate, is to write. But Stephen believes herself to be cursed with a dual nature, to bear the "mark of Cain," as a woman who disdains femininity and aspires to male privilege. Essentially banned from the family estate in England, Stephen sets up house in Paris after the war. Mary has a room in the house, but Stephen withholds her affection to "protect" Mary from a condemned life. The glimpses of homosexual life in Paris are cautionary: underground bars that Stephen sees as tawdry, populated by queers who lead freakish, impoverished lives that end in suicide. The reader is trapped within Stephen's vision, though some characters provide alternative views. The reader can see, for example, that far from being a weak creature in need of protection, Mary has a will and a mind of her own; she longs for a real life with Stephen. Finally, they take a trip to Orotava on the Spanish island of Tenerife. In this space that is twice-removed from their home and homeland, they experience a kind of honeymoon; through Mary's initiative and in one of the most memorable understatements in lesbian literature, "Stephen bent down and kissed Mary's hands very humbly, for now she could find no words any more. . .and that night they were not divided."
Guests protagonist Frances Wray is imprisoned by an outdated class system and the failures of men. Her father had speculated badly and, dying, left Frances and her mother penniless, living in a house they can't afford. In Guests, heterosexual lives are unmasked as duplicitous and corrupt: Leonard and Charlie pick up girls in louche bars, Lilian induces abortion to avoid carrying Leonard's child, a tangle of lies and deceptions ends in tragedy. Lilian's family is almost comic in its tawdriness. In contrast to the inarticulate scene in Tenerife, when Frances and Lilian are "no longer divided," Waters finds many words to describe their pleasure. As Carol Anshaw wrote in her review in the New York Times, the erotic passages in Guests offer a compelling argument for reviving the art of explicit sex scenes.
Read side by side, the final scenes of The Well and Guests create a fugue in which one story of lesbian lives is played off against another, contrasting narrative. Each opens with the isolation of the protagonist: Stephen in Mary's empty room after Stephen has tricked her into choosing heterosexual "normality"; Frances alone on a bridge somewhere between Old Bailey and Champion Hill, where she imagines a door sealing her in. Each is surrounded by ghosts, Stephen by the legions of condemned queer souls she has known, who become a thunderous horde of "the quick, the dead and the yet unborn," pleading with her to become their voice, to claim their right to salvation before God. Frances relives the trial, just concluded, and is haunted by a vision of all of the casualties: Leonard, his parents, and Spencer, who had just been acquitted but who is not safe. No one is safe. Stephen's room closes in on her, and the much disputed last scene can be read as an apotheosis—her realization of her vocation as a writer, redeeming lost souls—or as a delusion, in which she is trapped by her arrogance and blindness, unable to see beyond her shame and guilt. Frances, by contrast, steps back from a suicidal plunge into the dark river and at the very end is no longer alone. Is it an ending that holds promise, or just a pause in the middle of a bridge at dusk before an uncertain future?
Waters's research, her reading of 1920s London, provides her with more than props for her narrative. She seems to invite the reader to reread women's fiction from the 1920s and to reconsider sexual narratives. Did she intend these comparisons? Whether she meant it or not, the text provides these pleasures of discovery in abundance.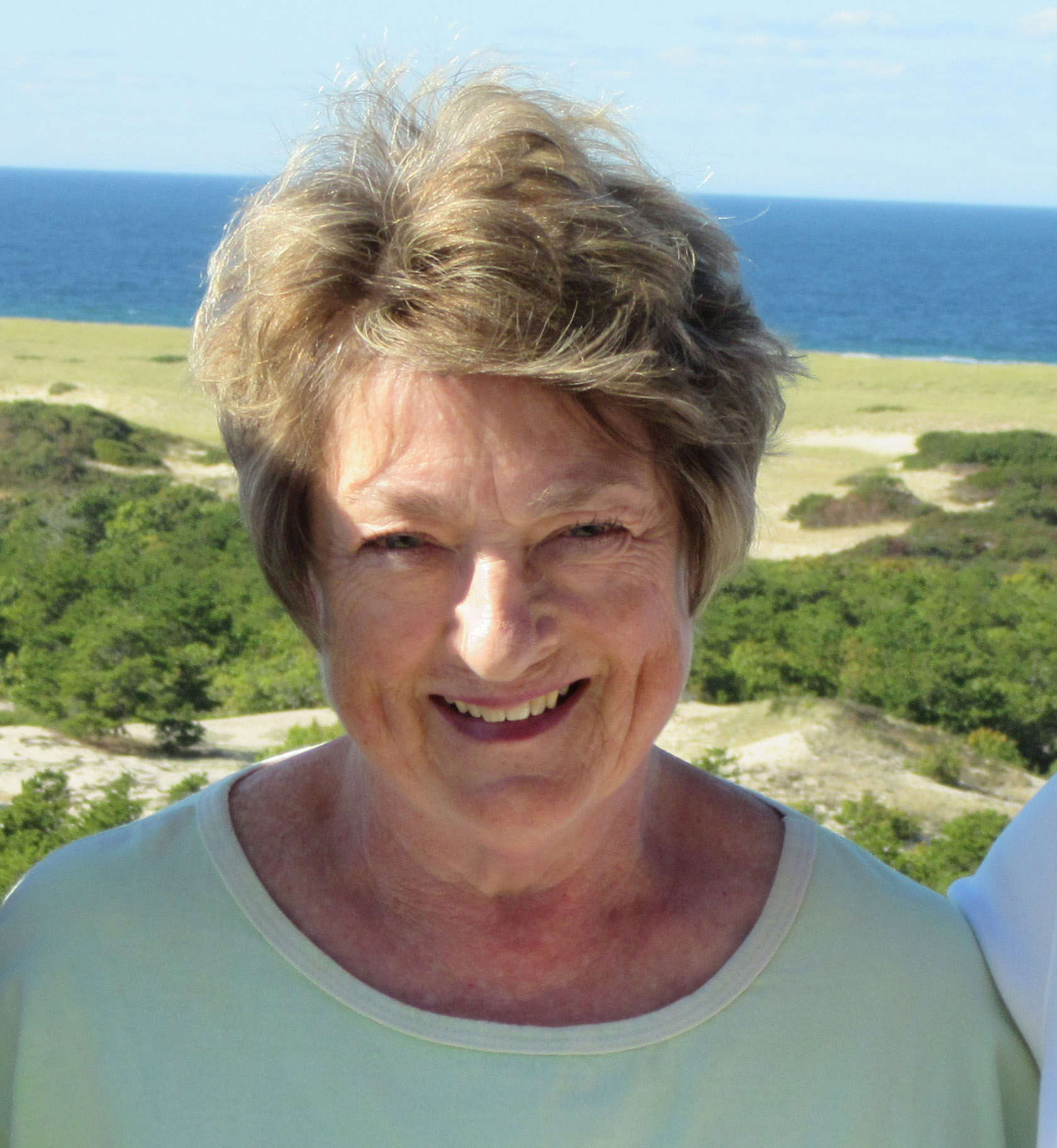 Marilyn R. Schuster, Andrew W. Mellon Professor in the Humanities at Smith College, teaches in the Program for the Study of Women and Gender. She has written about twentieth and twenty-first century fiction by women. She is currently editing the letters of the Canadian writers and activists Jane Rule and Rick Bébout, a remarkable archive that captures and complicates narratives of LGBT and queer thought and activism in the last decades of the twentieth century.