By Robin Becker



Almost four decades of sending poems to editors has yielded me my share of acceptances and rejections. As a beginning poet, I studied literary journals to
see which published a significant number of women, and I sent poems to them. I sought journals that published work I admired, and I sent poems to them. Over the years, I sent poems to journals large and small: those housed in universities (such as Prairie Schooner at the University of Nebraska); those stapled on kitchen tables (such as Aspect Magazine ). Early on, I included the New Yorker, a general-interest, culturally iconic, and mostly unattainable magazine on my list. Somewhat more realistically, I set my sights on American Poetry Review. I eventually had a poem accepted there, as well as in Poetry Magazine.


Ask any poet what journals she subscribes to, and you'll get a sense of the breadth and range of contemporary American "poetries." From the Georgia Review to Poet Lore, beloved journals accumulate on our night stands. Who reads these wonderful literary magazines? Mostly other poets, as well as fiction and nonfiction writers. We e-mail each other when we see a poem or essay we admire; we congratulate each other on prizes and honors.

The readership for general-interest magazines such as Harper's, the Atlantic,and the New Yorker differs considerably from that of literary magazines, as those readers expect a mix of art and culture, politics and profiles. They may have a casual interest in poems, short stories, and non-narrative nonfiction, but the broader social mission of these publications prevails. That mission explains the large number of subscribers for such magazines.

When my poem appeared in the March 28, 2016, issue of the New Yorker, after three decades of sending poems to
the magazine, I heard from strangers as well as friends. Poetry Editor Paul Muldoon chose "Theory," a poem about my sister's suicide, a subject I've written about for years, one that feels essential to my autobiography and sense of self. To my surprise, strangers responded to the poem by opening up their lives to me. (We easily find one another's contact information, these days, by googling names.) I heard from a lawyer in Boulder, Colorado, who shared his regret at a choice he made the summer his mother was dying. I heard from a woman in Arizona whose brother committed suicide, and an engineer I'd never met at my very own university. A woman studying Bowen Family Systems theory contacted me to tell me of her sister's suicide and how this therapy had helped her family. And, of course, I felt moved by all the friends who took the time to congratulate me on this long-desired goal.

For me, publishing a poem in the New Yorker constitutes membership in a club I'd wanted to join for a long time. Now that I'm "in," I feel the gratification of achievement and the very long reach of the magazine. Through the New Yorker podcast, anyone can hear me read the poem, and I like thinking that someone sitting in a dentist's office in Montana might casually come across it.


As the animal returns on a beaten path
to the den, we go back over the facts
certain we ignored clear signs.
I left for Italy that summer,
though she had quit her job and moved back home.
I knew it signaled a bad turn but chose
the Tuscan love affair in the seventeenth-century
olive mill. We say we survive our siblings'
suicides, meaning we stood with our parents
at the unthinkable graves. In one theory,
the troubled family sacrifices one member,
as plants surrender leaves in times of drought.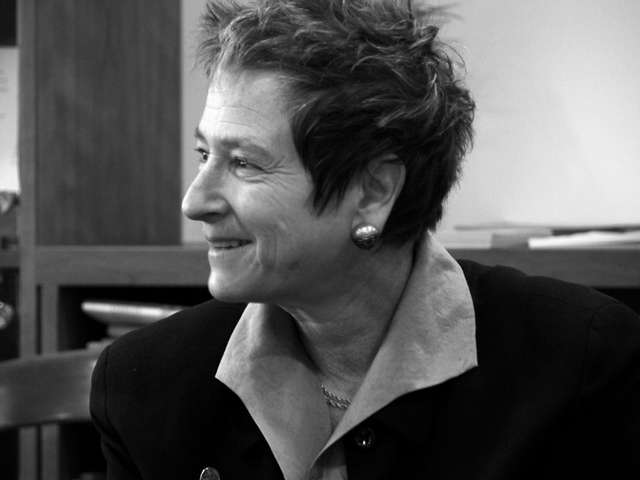 Robin Becker's Field Notes column is a regular feature of Women's Review of Books, where she serves as poetry and contributing editor. Her most recent collection of poems is Tiger Heron. Liberal Arts Research Professor of English and Women's Studies at Penn State, Becker served as the Penn State Laureate in 2010 – 2011. She has poems forthcoming in the American Poetry Review and Fourth River.