By Joycelyn Moody and Tisha Brooks
Crystal J. Lucky joins the numerous scholars investigating nineteenth-century black women's writings with her reprint edition of A Mysterious Life and Calling: From Slavery to Ministry in South Carolina, by Charlotte S. Riley—and as scholars ourselves, we were pleased to have the opportunity to talk with each other about Lucky's discoveries. Lucky restores what Riley produced: a published account of Riley's life as a worker, wife, and minister, which resonates across black archives and both amplifies and enriches diverse literary traditions. Our conversation centered on the ways Riley's and Lucky's projects represent mindful critical determination to rewrite the national narrative by including black women.
Joycelyn Moody: I'm awestruck by the resonances between Riley's Autobiography and Harriet Jacobs's Incidents in the Life of a Slave Girl, Written by Herself (first published in1861)—as well as with the many other nineteenth-century black women's spiritual autobiographies that have been excavated since Dorothy Sterling first published her groundbreaking anthology, We Are Your Sisters, in 1984. Scholars across academic disciplines now study writings by women like Zilpha Elaw, Julia Foote, Rebecca Cox Jackson, Jarena Lee, Amanda Berry Smith, Maria W. Stewart, and of course, Sojourner Truth. Riley's A Mysterious Life and Calling and Jacobs's Incidents in the Life of a Slave Girl share several qualities: solo authorship, former enslavement, tropes of fugitivity, trickster writers, and more. Tisha, you've characterized Lucky's edition as "unexpected." Would you say more about this intriguing idea?
Tisha Brooks: First, unlike other black women preachers of her era, Riley was formally ordained and licensed to preach, two rare privileges that made her path remarkably smooth. She receives a surprising level of support from both white and black people. Even the male leadership of the African Methodist Episcopal (A.M.E.) church enthusiastically embrace her leadership. Second, Riley situates her voice within a chorus of supporting voices from the Bible and hymns to embedded letters from "admirers and sympathizers," as Riley calls them. Weaving these voices together into a tapestry, Riley unexpectedly depicts what Martin Luther King Jr. would later call the beloved community. Finally, there is a moment in Riley's autobiography that took me completely by surprise—even though Lucky refers to it in her introduction. In that episode, Riley encounters a white stranger who knocks on her door one evening. She answers with, she says, Christian grace and a gun. This cross-racial, cross-gender encounter, fortified by piety and munitions, is theologically complex and provocative. Perhaps the
most unexpected aspect of it is not so much that it happened but that it is in print. In contrast, Nancy Prince, in her autobiography A Narrative of the Life and Travels of Mrs. Nancy Prince (published in 1850), elided the story of her attack on a slave catcher. Riley unapologetically bears witness to "grace and guns" as one manifestation of black women's bold activism.
JM: That's truly a poignant moment! It's exhilarating to read of a nineteenth-century black woman who unabashedly proclaims both her gun ownership and her readiness to train her gun on a white man. Not only that, but Riley carefully centers the episode, even though hers is a Christian autobiography. I like the way you link Riley's action to Prince's—both, in their own ways, were defending other black people. Both Prince's and Riley's life-narratives demonstrate their commitment to their sisters—their fierce, activist, Christian colleagues. Riley candidly reconstructs that scene with the gun—as well as exposés of chauvinistic male ministers—because she feels dual protections: those of a "matchless, working God, mysterious indeed," and of her sister-activists. Prince and Riley differ in this way from Harriet Jacobs, who depicts the connections of Linda Brent (Jacobs's pseudonym) with other women as less than sisterly: she has complex, often paradoxical, even adversarial relationships with her grandmother, other enslaved women, and various slaveholding white women. Brent does not have Riley's ride-or-die allies. Given Riley's and Prince's unusual girlhoods as the enslaved pets of the women who "owned" them, neither their forthrightness nor their reliance on stalwart women is surprising—though these are definitely narrated in unexpected ways.
TB: Lucky and Riley also expand our understanding of what community meant to nineteenth-century southern black women and the centrality of collectivism to their spiritual pursuits. While Riley attributes her ministerial prowess to God's power, A Mysterious Life locates the conduit of that power in the community, which provides the spiritual and material resources necessary to sustain Riley's work, as she advances local scholastic and economic opportunities for black sharecropping families, and serves as both pastor and postmistress. Gender determines the nature of that support, however. While Riley writes of the male voices that witness and authenticate her call to preach, her sister-activists do the difficult work of meeting her physical, material, and spiritual needs. They raise funds for her ministry, travel with her, and nurse her physically and spiritually during bouts of illness. Not only do these women constitute the primary vehicle through which Riley experiences divine grace, but the ethic of care between and among black women expresses their commitment to shared projects of loving spiritual activism and racial uplift.
JM: So inspiring! Lucky expands our knowledge of African American women, spiritual autobiographies, and black print cultures. Her introduction specifies new ways of combing a single archive to restore as well as to read black women's lives. Through this edition, Lucky and Riley revise the nineteenth-century national narrative; they update—and transform—the documentation of black women's interventions. Without autobiographies like Riley's and scholarship like Lucky's, which increases the legibility of nineteenth-century discourses, Colson Whitehead could not have written his National Book Award-winning novel The Underground Railroad , nor could Robin Coste Lewis have written her Pulitzer prize-winning poetry collection The Sable Venus. A Mysterious Life and Calling illuminates not only the possibility of unearthing black women's lives but also the importance of scholarship to contextualize those lives.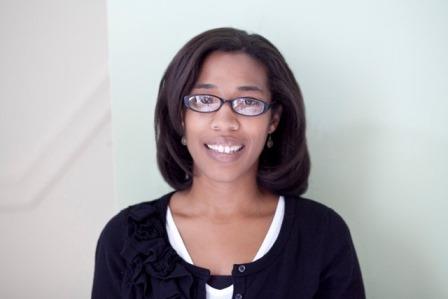 Tisha Brooks is assistant professor of English at Southern Illinois University, Edwardsville. Brooks's interdisciplinary scholarship and teaching explores intersections between African American literature, Women's Studies and Religion. She is author of "Conflicted Journeys: Colonial and Missionary Crossings in Amanda Smith's An Autobiography" and is currently at work on a book-length study focused on spirituality and travel in African American women's autobiographical narratives.
Joycelyn Moody holds the Sue E. Denman Distinguished Chair in American Literature at the University of Texas at San Antonio.