By Audrey Kerr
In her autobiography Straight, No Chaser: How I Became a Grown Up Black Woman (1997), the journalist Jill Nelson asks a question that crosses my mind whenever I read black male-authored autobiographies: what makes it possible for "black men [to] think they can be born and raised in a culture that has profound contempt for all women, and places black women at the bottom, and escape unaffected?" as Nelson puts it.
I thought about this as I read High Price: A Neuroscientist's Journey of Self-Discovery that Challenges Everything You Know About Drugs and Society (2013), a memoir by Carl Hart, the first tenured black scientist (in the psychology and psychiatry departments) at Columbia University. Hart is young and charming. Tall and striking, with stormy dreadlocks, he seems perpetually chill. Like his successful narrative predecessors, Hart clearly supports the idea that the messenger can be as important as the message. In the memoir, "Carl" tells a story of growing up in one of Miami's toughest neighborhoods, while "Dr. Hart" presents his theories about addiction. Drug use, writes Hart, is far more prevalent than drug addiction, and the two are not the same. The widespread confusion of "use" with "addiction," he says, has contributed to, among other things, a racially biased, government-sponsored war on drugs that oppresses and harms poor black and brown people.
As he wrote his book, Hart was probably not thinking about how well he fits in with the fraternity of African American autobiographers. In such pivotal works as Claude Brown's Manchild in the Promised Land (1965); Langston Hughes's The Big Sea (1940); Richard Wright's Black Boy (1945); and Nathan McCall's Makes Me Wanna Holler (1995), they recount how they escaped from poverty with the help of supportive, nurturing community members, mostly women—who then become mere footnotes when an agenda for black community uplift is advanced.
Among black women writers, the intra-koinos—the inward-facing consideration of the body and the community—is the focus of the narrative gaze; while for their male counterparts, it is the externus-koinos—the movement away from the domestic and to an outward facing gaze—that is primary. Thus, black male autobiographers tend to fragment community and abstract individual bodies, thereby obfuscating or justifying their departure from domestic space. Girlfriends, wives, sisters, mothers, and grandmothers appear as supporting cast rather than as integral parts of the political agenda.
There is, for every story of adult success, a prequel: Hart's earliest memories include hearing the thumps of his mother being beaten by his father, and being led out of the house by his sisters while catching a glimpse of a hammer coming down on his mother's head. Much like Malcolm X, who also witnesses his mother's suffering, Hart makes sure, in his interactions with women, "not [to] get too close, or care too much," he writes. From the men in his community, he learned that "you didn't get too attached to women—or if you did catch feelings, you certainly didn't let anyone else know about it." At the intersection of community and budding manhood, of public and private, is an emerging definition of masculinity that thrusts women to the margins.
In the end, these male survival stories—however engaging, well-crafted, and praiseworthy—take up the problem of social and political inequality while quietly affirming a strange and morally bankrupt sexism.. The representation of women's bodies as a means to bolster black men's success helps to perpetuate a culture of dismissiveness that is written within and around black men's social, political, and disciplinary objectives. The truth is that African American autobiography is, by its very nature, both functional and political, and the absence of discussions about black women's place in black communities' advancement remains a gaping hole in a rich body of literature.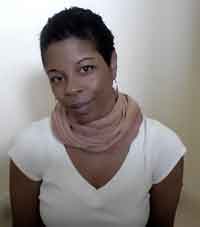 Audrey Elisa Kerr, PhD, is a professor of English and Women's Studies at Southern Connecticut State University and the author of The Paper Bag Principle: Class, Colorism and Rumor and the Case of Black Washington, DC (2006).