A friend of mine met the love of her life in a public library.

"His daughter's arms were full of books," she says. "The girl was tiny, and he was helping her. When I saw no wedding ring, I introduced myself, right there at the checkout counter."

"A library meeting is straight-up nerdery," I say.

"I know," she agrees.

"But it's even better than meeting a man in church," I say. "In a library, there are no hypocrites. No one goes to a library to score Heaven points or look good for the neighbors."

"Exactly," she agrees.

My friend and I have met bad men in bars, through friends, at parties. Our romantic histories are knitting wounds; our trust is tender to the touch. But a relationship that begins at a library? That's nearly guaranteed to thrive. A public library confers its own credential of goodness and sincerity.


But why? What makes a public library such an honorable space? Man Booker Prize finalist Ali Smith pursues this questions in her new collection Public Library and Other Stories, an assemblage of genre-bending narratives and testimonials by fellow library lovers. Billed as a work of literary activism, Smith's collection is also a labor of love, as "unprecedented" austerity cuts to the UK's public library system create what the children's author Alan Gibbons calls "the greatest crisis in its history."

The danger to the UK's public libraries is both clear and present. In an interlude in the book, Smith notes that in the weeks she spent
arranging the collection, 43 libraries came under threat of closure. According to a recent BBC study, the closure of hundreds of libraries has caused the loss of 8,000 jobs since 2010, with services once conducted by professionals shifting to volunteers. Such losses have galvanized numerous "save our libraries" campaigns, including My Library By Right, whose leaders are petitioning for government action under the 1964 Public Libraries and Museums Act: "Under English law, everyone has a right to quality public library services provided by local authorities using guidance that the secretary of state for culture, media and sport…is obliged to provide."

Hundreds of artists and writers—including Gibbons, Zadie Smith, Carol Ann Duffy, Caitlin Moran, Neil Gaiman, Nick Hornby, and Colm Tóibín—have mobilized to write letters, deliver speeches, and coordinate campaigns. One writer, Clara Brennan, wrote a play, Spine, based upon the protest-evading, 2:00 a.m. closure of the library Mark Twain founded in 1900, Kensal Rise. These protests have been sincere, direct, and confrontational, as they should be. But Smith's book does something else, and something more.

Rarely, if ever, do the fictional characters in Public Library mention the source or setting of the title. Instead, wholly immersed in the confusions of her characters, Smith does what libraries and authors do best: she pulls readers into human worlds by turns aching and funny and surprising, where words have the power to make and break us. For example, in "The Beholder," a woman isolated by various losses begins to bloom, literally, with the thorns and roses of a Young Lycidas bush—a cultivar named for Milton's elegy. Milton, the narrator tells a nurse on the phone, was "a great maker-up" of words like "gloom," and "lovelorn." Lofted by language, the narrator drifts from medical procedures to memories of an ex-lover throwing a bird in the air, her father singing, her brother soothing her to sleep.

"Every flower open on me nods its heavy head," Smith writes, exquisitely.

Like her characters, Smith is a curator of language, placing each word with care and warmth, certainty and freshness. In the stunning "The Art of Elsewhere," the narrator befriends Debbie, a schoolmate whose father is known to be "elsewhere"— a euphemism for jail. When a teacher stages a puny contest and Debbie wins with dignity, she leaves the class behind as Smith surges onward for a full page, unspooling a dazzling catalog:


Debbie had gone elsewhere. Elsewhere there are no mobile phones. Elsewhere sleep is deep and mornings are wonderful. Elsewhere art is endless, exhibitions are free … Elsewhere the graves of the dead are empty and their spirits fly above the cities in instinctual, shape-shifting formations that astound the eye. Elsewhere poems cancel imprisonment. Elsewhere we do time differently.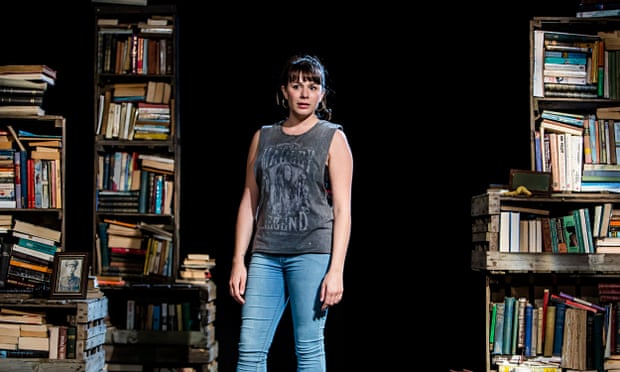 Rosie Wyatt in Clara Brennan's play, SpineFor Smith's fellow artists, "elsewhere" is a public library, usually visited during a difficult childhood. Lesley Brice describes her town library as "a gateway to a wider world, a lifeline, an essential resource, a cave of wonder." Pakistani novelist Kamila Shamsie recalls her childhood's "grim days of dictatorships as personally filled with joy and possibility" due to the "thrall" of a British Council library in Karachi. Designer Clare Jennings treasures the public library's serendipity: "It's as if some internal compass draws you to areas you never imagined visiting."

Discovering our "desired selves," locating what we never thought to seek—this is how we find ourselves in public libraries. To research my current novel-in-progress, I once had an office tucked behind the stacks of our campus library. The room was ugly, functional, locked, and surrounded by books. When the writing got rough, as it always did, I could walk the floors and happen upon the history of hot air balloons or—accidentally, I swear—French pornographers. I could mentally expense these diversions—I mean, there is both a balloonist and a prostitute in my book.

But like reading Smith's stories, wandering the stacks set loose a thrilling abandon (What else will I stumble upon? Are there Swedish pornographers?), while linking me to societies, histories, and other readers. For all my quiet isolation, I became enmeshed in countless other stories that, since they were contained in books, were always, noisily, alive.

As are the stories in Smith's collection. Whether her narrators are pondering the definition of "buxom" or interpreting a dream about Dusty Springfield, Smith values, above all, the written word. Speech is fallible—our fractured egos muddle meaning as we interrupt and zone out—and credit card fraud detectors undermine our identities. Doctors write worthless prescriptions, while in a single penstroke, landlords erase ancient, beloved buildings.

But our books, our histories, the words of poets—these endure. In this way, a library is not a mere repository of words but an agent of vital exchange.

This is why public libraries require our vigilance, and Smith shows the stakes through polemic, anecdote, and art. We must protect our words, the forgotten poems and ten-volume sets, the locks of hair and crumbling correspondence, the exhaustive studies and half-penned manuscripts. We must protect our public access. In Public Library, every storyteller is transformed by the sudden urge to look up a word or engage distant voices—to venture towards something both old and new, with the certainty of return.

We've already bricked and mortared these thresholds of human connection. Now, more than ever, it is up to us to follow the paths worn by others, so that we might find a way to love ourselves, our worlds, or maybe even another person standing there, before us—if we are lucky.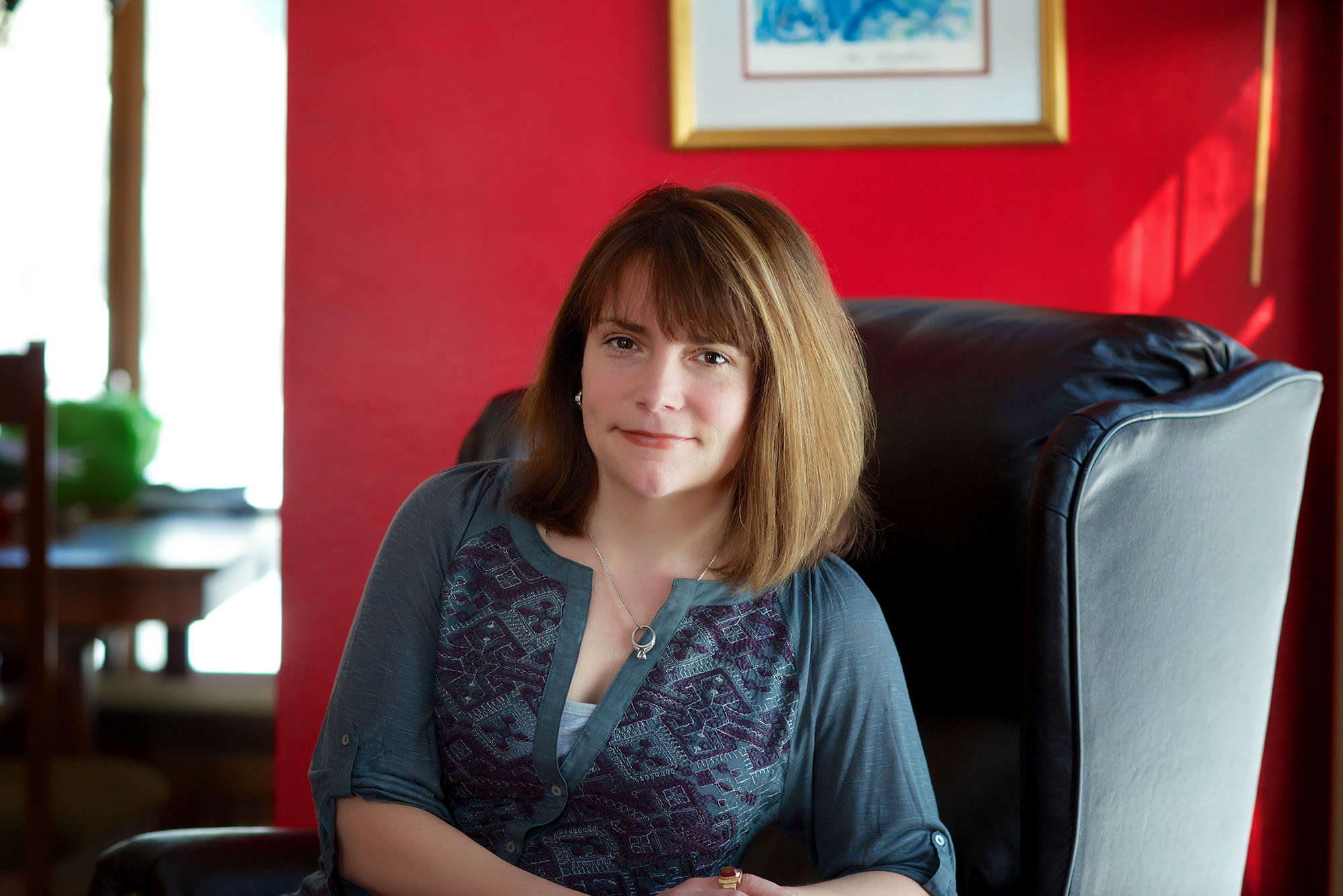 Rebecca Meacham is the author of two story collections, Let's Do and Morbid Curiosities, and the director of the Creative Writing program at University of Wisconsin-Green Bay.