By Heather Hewett
In April 2014, the poet-journalist Eliza Griswold and the photographer Seamus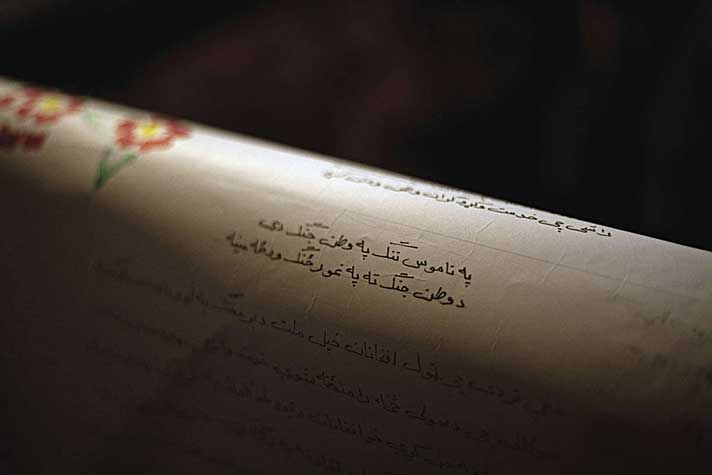 Murphy released a collection of poems by Afghan women interspersed with photographs of Afghanistan called I Am the Beggar of the World. Griswold spent several years collecting landays, an oral form of poetry popular among Pashtun women, which she then translated. The translated couplets were first published last year in Poetry magazine. As I wrote in a review for the feminist group blog Girl w/ Pen,
Landays are a form in which women can voice a rage of feelings—love, longing, anger, desire, lust, pride, nationalism, and grief—while remaining anonymous. Because they're constantly repeated and remixed, they're not about the speaker personally. At the same time, they are about the speaker, because different landays resonate with different individuals.
In an in-depth review of the book, the poet Daniel Bosch observed that the Poetry magazine issue is far more beautiful than the hardcover book. I have to agree; for some reason, Farrar, Straus & Giroux reproduces Murphy's photographs in black and white and not in color. Bosch furthermore observes that while the magazine maintains our focus on the poems (its title was simply "Landays"), the book has the unfortunate tendency to reproduce stereotypes of Afghanis as needy and impoverished. For example, the title of the book was taken from the following landay:
In my dream, I am the president.

When I wake, I am the beggar of the world.
Bosch makes the following point:
FSG's title suppresses the context in which the female speaker dreams big, of a power that could change the world. Did they ever consider selecting the first line of this couplet for the title of their edition? I doubt it: they prefer to tell us we are about to read the work of a people we should pity. But if we pity the women who make landays, I'm afraid, we will miss an opportunity to learn from them about their human strengths.
Even so, whether you read these poems online or in the book, they are well worth your time. They are by turns bawdy, raw, and haunting. As Griswold told me for an interview with Boston Review, these poems are ultimately about ceremony:
They're about invoking another register of being. They're about sacred time, cautionary tales, grief, ballads. They're about piercing the quotidian. At the same time, they're very much of this earth. They're about marking sacred time.
In marking sacred time, they also reveal the diverse ways in which Pashtun women bear witness to their lives, loves, and dreams.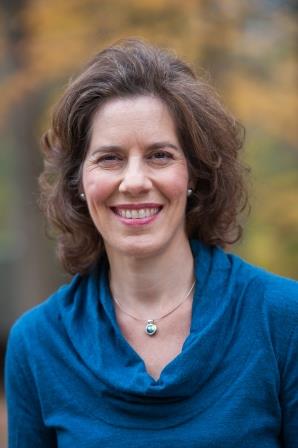 Heather Hewett is a writer and an associate professor of English and Women's, Gender, and Sexuality Studies at the State University of New York at New Paltz. She has written for a range of academic and mainstream publications, including Women's Review of Books, the New York Times, Boston Review, and several literary anthologies. She regularly contributes to Girl w/ Pen, a blog bridging feminist research and popular reality at the Society Pages, where she writes about issues facing women and girls around the world. She can be found online at heatherhewett.com and @heatherhewett.