By Trish Crapo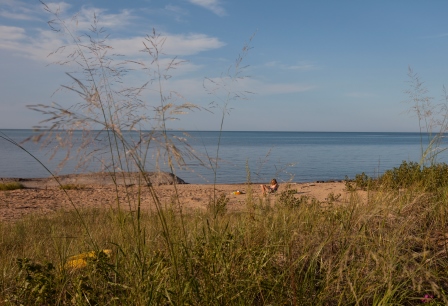 Ah, summer! Seems like the weather was only just warming a little at the end of May and here we are waist-deep in July. Fast-forward from the June bugs banging against the screens to clouds of lightning bugs sifting through the tall grass.
My husband is a farmer. Summer to him means growing and selling vegetables. It's his busiest time of year. To me, summer means slowing down on my writing commitments if I can, finding a shady spot and a glass of iced coffee, and settling down to read.
In the summer, I feel most like myself. Temperatures in the 80s and 90s incubate me back to childhood. So does the feeling of getting lost in a book. I remember being eight or nine, sitting on the hard terrazzo floor, leaning against the wall reading for so long while I waited for my family to get ready to go water-skiing that the entire bottom half of me went numb. I had to be dragged up to standing again by both arms by one of my brothers. I don't remember which book it was that had engrossed me so, but I do remember my amazement at thinking I'd managed to injure myself while reading.
Today is Tuesday. Next Monday I'm getting in my car and driving a day and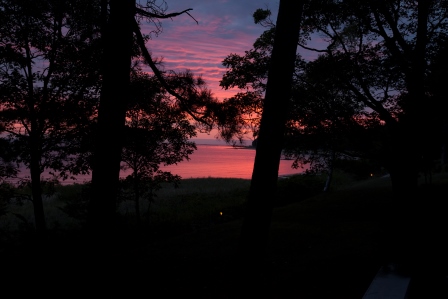 a half through New York and across Canada to a house on Lake Huron in Michigan that has been in my family for more than one hundred years. That seems like a lot less time once I realize that I've been alive for at least fifty of them. I've spent a fair amount of time with my nose in a book out there. Sunny days spent lying out by the lake on a blanket or lolling in the hammock under the big pines. Rainy or windy days, curled up on one of the daybeds to either side of the big fireplace. When J.K. Rowling was publishing the Harry Potter books thick and strong, I spent many a night listening to the lake lap outside my bedroom window as I read until my eyes hurt, finally closing the book at dawn.
This trip, I'm taking five books to the lake. Here's what they are and why I chose them:
Wash, by Margaret Wrinkle. I chose this book primarily because a quote on the front described it as "a significant and hugely troublesome book."
I like books to be troublesome. I like to think about difficult things, to learn about difficult situations, even if I probably will not encounter them. I've never been drawn to the idea of a "quick read." I want a book to last as long as possible. And to drag me through as much as possible so that its words make me feel.
Even the humorous books I like tend to be cutting or dark. Read British novelist Dodie Smith's brilliant book, I Capture the Castle, sometime. Never a dumb lampoon, it's a laugh-out-loud, unsentimental look at how messed up families can be—in or out of a castle. (Smith also wrote The Hundred and One Dalmations, which, if you think about it, has a wickedly funny streak, as well. A woman who makes a coat out of cute spotted dogs?)
But back to Wash. Wrinkle's debut novel is about slave breeding in Tennessee in the early nineteenth century. Wash is the name of a charismatic and handsome male slave who is sent to other plantations in the same perfunctory manner and for the same reason that his master, Richardson, sends his stallions. Richardson talks and thinks about Wash in the same language he uses for his horses. And in the first fifty pages, he seems to harbor a fascination for Wash that makes me curious to see how the balance of power between these two will play out.
Wash's role has rendered him an outsider. He lives alone in the loft of the horse barn. The one person he seems to care about is an independently minded female slave, Pallas, who serves as midwife to the many babies he's fathered. Pallas, Wash, Richardson and an omniscient narrator share the storytelling in short segments, a technique that signals a complicated story waiting to unfold.
Station Eleven, by Emily St. John Mandel. I chose this novel, the fourth by a Canadian author I have not had the pleasure to read before, because I don't usually read "doomsday" books, and I'm trying not to be such a snob.
When I dipped into it, I was gratified to discover that even twenty years after the collapse of civilization, when all the gasoline has either been used up or gone stale, and the roughly one percent of the world's population that hasn't been leveled by a deadly Russian flu is bunked up in abandoned IHOPs or Wendy's fast-food restaurants, there will still be a troupe of traveling Shakespearean actors
To make it even more appealing, the troupe is wandering from Ontario to Michigan in retrofitted pick-up trucks pulled on wooden wheels by horses, traversing the Great Lakes region I know and love so well. This motley band of musicians and thespians rolls out painted backdrops in the parking lots of old Walmart shopping centers and performs King Lear or A Midsummer Night's Dream, depending on the season and their mood.
Again, a little more than fifty pages in, I can tell there will be plenty of intrigue as the troupe enters the town of St. Deborah by the Water, where a doomsday prophet has assumed control. People who leave town without permission end up with grave markers waiting for them in the town's cemetery. As the intrepid actors and musicians head off into the night after their performance, the young border guard, a teenaged boy roasting a squirrel on a stick, asks to be taken with them, a sign of how dire things have become in the town.
The Spirit of Josephine: A Family Reunion in Paris, by Florence Ladd. This novel caught my eye because Florence Ladd and I attended the same Deep Writing workshop, led by the creativity coach Eric Maisel at the Kripalu Center in Stockbridge, Massachusetts, about a year ago. I was struggling yet again with my Miami coming-of-age novel; Ladd, as I recall, was working on a sequence of poems.
We didn't read our work to each other in Maisel's workshop, but all the same, Ladd struck me as a wonderfully intelligent, compassionate person with a beautiful speaking voice that I loved to listen to. Her first novel, Sarah's Psalm, was published in 1996. Her second is The Spirit of Josephine, published early this year, which has as its heroine an American singer named Violet Fields who is visited by the ghost of a famous Parisian chanteuse:
Josephine Baker slipped out of heaven and onto my bed again last night. Sometimes she dances. Sometimes she sings. Sometimes she gives advice. Sometimes she just dazzles me with her broad smile.
Who doesn't want to be dazzled by Josephine Baker? And after reading just the first few pages, I can tell I'll be hearing the cadences of Ladd's captivating voice while I read.
Gilead, by Marilynne Robinson. I may be the last person on earth who hasn't read Marilynne Robinson's Gilead. Robinson won the Pulitzer Prize for this novel in 2005. It was her second, published in 2004, 24 years after her first wonderful novel, Housekeeping. In between, Robinson published four books of nonfiction.
In the late 1980s, when her book Mother Country: Britain, the Welfare State, and Nuclear Pollution appeared, she told a writers' conference I attended at Hampshire College in Amherst, Massachusetts, that she had stopped writing fiction because the world's problems were too big for fiction. As someone who loved to read, and wanted to write, fiction, I was taken aback, maybe even a little affronted. I lost track of Robinson's writing. I remember being surprised to learn that she had won the Pulitzer Prize for a novel.
Recently, my Women's Review of Books box included an uncorrected proof of Robinson's newest novel, due out in October, entitled Lila. That book, which you will hear more about in my next print column, blew me away. It, like Gilead and Robinson's third novel, Home, takes place in the fictional town of Gilead, Iowa, and has as a main character the elderly minister John Ames.
I loved Lila so much that I now have to read the other two. I'll start with Gilead. Whatever the reasoning or circumstances that caused Robinson to return to writing fiction, I am glad to have the treasure trove of two of her novels waiting for me.
My last choice for lake reading casts even farther back than Gilead to Mary Shelley's Frankenstein. First published anonymously in 1818, when Shelley was nineteen years old, this classic story piqued my interest recently when I read of a local theater company's adaptation, scheduled to be performed in a cavernous old bank building in Greenfield, Massachusetts, at the end of July.
I have to admit that I had never given the Frankenstein story much thought. He was that square-headed green guy with the bolts sticking out of his neck, right? Or the hulking monster lurching across the screen in an old black-and-white movie, arms out straight. But the article in our local paper upset those hackneyed perceptions, allowing me to reconceive of Shelley's novel not as a gaudy horror story but as a cautionary tale about what happens when humans tamper too much with nature.
Director Linda McInerny of Old Deerfield Productions told Recorder staff reporter Richie Davis:
We're still living that Industrial Revolution story, in that place where if we can build it, we will; if we can extract it, we do. All of our old constructs are based on a reality that we know doesn't work at all and will bring about our demise. The irony is that the new story is all around us, with all kinds people who know how to allow a sustainable world. But for some reason we're stuck in a construct that doesn't allow for it to happen.
Shelley's character, inventor Victor Frankenstein, brings his creature made of stitched-together parts of dead human bodies to life with jolts of electrical current and, in so doing, sets off colliding sparks of science, nature, and ethics. I'm interested to see what Shelley makes of all this, and to familiarize myself with the story before I attend what promises to be an exciting and original modern interpretation of it.
Are there books you're looking forward to reading this summer? Share your list in the Comments section of this blog post.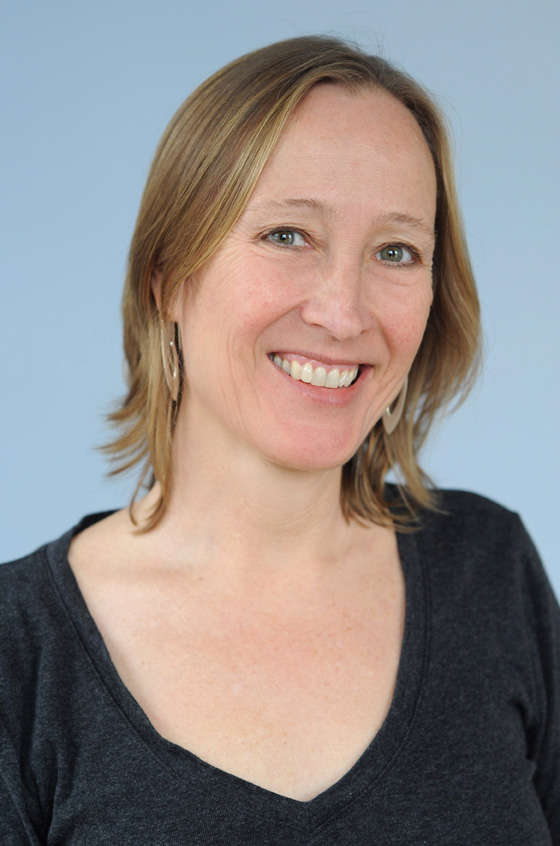 Trish Crapo is a writer and photographer. She has completed two volumes of The Leyden Portrait Project, a series that, through photographs and interviews, documents the lives of residents in her small town of Leyden, Massachusetts. She also covers writers and the visual arts for The Recorder, an award-winning newspaper in Greenfield, Massachusetts. She was recently awarded a two-week artist's residency in the wild dunes near Provincetown, where she continued work on a novel and documented dune-shack living, using pen and paper, and good, old-fashioned film. Her book, Dune Shack, a compilation of photographs and written musings, can be purchased at the Provincetown Bookshop or by emailing tcrapo@mac.com. More examples of her photography can be seen at www.trishcrapo.com.
Photo by Paul Franz