By Patricia Kullberg
She rose up out of the Australian outback before women got the vote and overturned
the entire system of understanding and treating polio. Her innovations spared untold thousands the worst crippling effects of the disease. She was brilliant and brash, though her credentials were sketchy. She was physically imposing, favored strings of pearls and huge, outlandish hats. She moved in a man's world that deeply disappointed her and she made as many enemies as friends. In a 1952 Gallup Poll she was named America's most admired woman. But, in accounts of history's most famous nurses? You'll never find her.
I discovered Sister Elizabeth Kenny (Sister was a nursing title she earned during World War I; she was not a nun) while researching polio for my historical novel-in-progress, Out of the Iron Lung. Here was this larger-than-life figure, author of five books including an autobiography, and the subject of two biographies (Sister Kenny by Victor Cohn, 1975 and more recently Polio Wars by Naomi Rogers, which I reviewed in Women's Review of Books), a Hollywood biopic (Sister Kenny starring Rosalind Russell, 1946), and countless articles in both lay and scientific journals. Yet she's hardly recognized within her own profession: Polio Wars provides an account of the efforts of the National Foundation for Infantile Paralysis to erase her contributions from history and of her subsequent rediscovery by feminist scholars.
How could I best bring her to life on the page? Through the eyes of others: in particular, from the point of view of one cross-eyed yet clear-eyed nurse, just starting her career during that most tumultuous of times, World War II, when the war between Sister Kenny and the medical men was at full throttle.
That's my heroine, Phoebe. Here she is on her first night at the Kenny training institute in Minneapolis in 1942, dismayed because she can't understand half of what Sister Kenny said that afternoon, but wide awake because she fell asleep in class:
That evening the nurses gathered in the dormitory lounge after dinner. They slumped into plump sofas and chairs, let their hair down and their feet up. Outside the wind howled and rain pelted the windows. Inside was squinty bright, so hot and dry from an overworked radiator, Phoebe could feel the static lift in the hair on her arms. She was wide awake.

True enough, she admitted, she'd been there but one day and no, she hadn't witnessed Sister Kenny at the bedside yet.

A young woman shook her head. "Unbelievable. She'll knock your socks off."

Head-nods rippled through the room.

Another nurse with a sniffly nose clenched her hands together and tilted her face upward, eyes closed. "She is positively the butterfly's boots."

"But…" Phoebe stopped. Could all these nurses be that much smarter than she? That older gal who'd twice already barged into Phoebe's room, taking it for the bathroom? The snotty girl who heeled her nose with her hand every other second. Phoebe looked into the spaces between their faces, a nervous habit from long ago. If she didn't lock eyes with anyone, had been her everlasting hope, they wouldn't notice she was cock-eyed. "I mean, do you all understand what she's saying?"

A few of the women fell to examining their fingernails.

The one with the knocked-off socks spoke. "Sister Kenny's ideas are so new and radical she's had to develop a whole new vocabulary."

"Of course her lectures are complicated," the bathroom-seeker said. "It's a complicated subject."

"Bushwa, she's completely incoherent." It was the girl who'd poked Phoebe awake in class. She was pole-thin, long in the neck and face, like an upside-down broom dressed in white, with stand-up yellow hair from an unfortunate bob.

One of the fingernail examiners looked up at her. "Maybe it's just too hard for you to understand."

"I understand it fine. But Sister Kenny doesn't make it easy."

"What gets me," another put in, "is how she has all the doctors in her thrall. You never see them ordering her around or ignoring what she says."

"Isn't it fabulous!"

The sniffler swiped at her nose, again. "She's like Madame Curie and Florence Nightingale all rolled into one."

"You think she's ever had a boyfriend?" said a Betty Boop type, dark curls, round eyes, fat cheeks, and no chin at all.

The pitch and pace of their chatter ratcheted up a notch.

"Most men wouldn't put up with a woman as brilliant as Sister Kenny."

The broomstick gal laughed. "You mean they won't tolerate being put in their place."

"They deserve to be in whatever place she puts them."

"She's above all that romantic stuff."

"I heard she had a beau," the older gal said, "but he wouldn't let her be a nurse, so that was that."

"Good for her!"

Phoebe couldn't even begin to fancy Sister Kenny together with a man. "Do you think she's fibbing about her age?"

"What a thing to suggest!"

"I do." The straw-haired nurse took a drag off her cigarette, opened her mouth, and inhaled a smoky, upward curve of air into her nose. "Fifty-four? Piffle. She's sixty, if she's a day."

"If you'd been battling a bunch of stupid medical men for a decade, you'd look older than you are, too."

"Right. And all that fighting and fussing has made her mean."

"She's not mean. She's…strict."

"Yeah, what about Mabel?"

"Mabel had it coming."

Betty Boop tsked her tongue. "She should have known better."

Who was Mabel and what had happened to the poor girl? "Why? What did she do?" Phoebe asked.

"I don't care what you say," the sniffler said. "Sister Kenny is the best thing that's happened to nursing since…since Clara Barton."

"Absolutely."

"It's such a privilege to train with her."

"Sister Kenny is simply the bee's knees."

The elephant's eyebrow, no doubt. The cat's pajamas. Phoebe scanned the room of shining faces and palpitating hearts. The skinny blond smiled back with one side of her mouth and winked.

Who would have thought? Half these girls were in love with Sister Kenny.
In other scenes, I treat the reader to the bombast and brilliance of Sister Kenny herself. Still the novel centers not on the grand old dame, but on the wake she leaves—her ideas and practice; the controversy around them and who lined up for or against her; the polio victims who benefitted from her innovations and those who were deprived of them; the times themselves, which were liberating for women and likely contributed to Sister Kenny's success; the young women, like Phoebe, who marveled at an unconventional woman throwing her weight around and took inspiration from it. To view Sister Kenny through her legacy and most importantly, the people she changed, struck me as the best way to mark her place in history.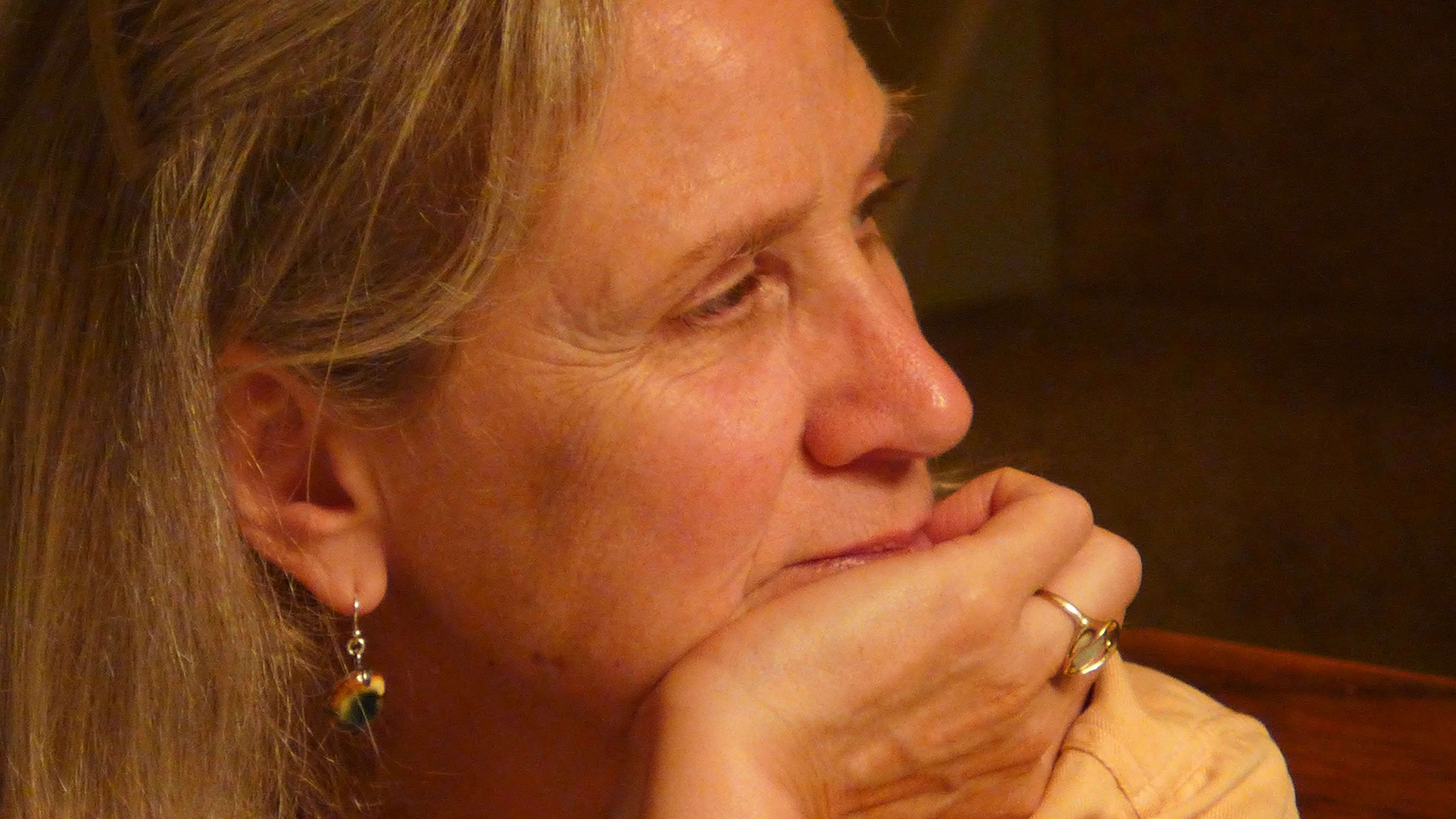 Patricia Kullberg, MD, MPH is a former primary care and public health physician, who has written numerous articles on the politics and practice of medicine for both the academic and lay press. She is currently working on a novel that features Sister Kenny.