By Elly Bulkin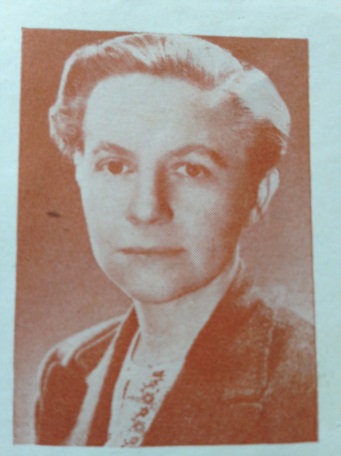 Jo Sinclair, from the dust jacket of Wasteland, 1946In 1985, when I began work on the article that became "Jews, Blacks, and Lesbian Teens in the 1940s: Jo Sinclair's The Changelings and 'The Long Moment,'" I knew a lot less than I know now, three decades later, about the life and work of Jo Sinclair, the pen name of the working-class, Jewish, lesbian writer Ruth Seid (1913 – 1995). I knew that she'd written Wasteland, which won the $10,000 Harper Prize for Fiction, and The Changelings, because I'd learned about them from black lesbian-feminist Barbara Smith at a 1979 National Women's Studies Association panel.

But in the 1980s, I didn't know that Sinclair identified as a lesbian. I did know that the Wasteland dust-jacket photo of the author, with her short, light hair and tailored jacket, looked just like Debbie, a minor but pivotal Jewish lesbian character. In the first draft of Wasteland, Debbie was named Ruthie, and both Sinclair and her character worked in the WPA and published fiction with black characters in New Masses, a radical left magazine. With Debbie, Sinclair created what the gay historian Jonathan Katz has called "probably the most complex, human, and affirmative portrait of a homosexual (female or male) to appear in American fiction" before 1964.
In 1994, a few months before Sinclair's death, she wrote a letter to Smith that made her lesbianism explicit in a way that it is not in her published work. Sinclair described the largely black group of friends she made in the 1930s as "extremely private," but wrote "we all did know exactly who and what we were."
When I returned in 2015 to my article on The Changelings, I learned about the numerous links between Sinclair and the Left that, as one commentator wrote, "initially helped her to form a humanizing artistic vision." She lived in a decidedly left-wing world, but was publicly circumspect about these early political associations.
I also learned relatively recently about Sinclair's racially mixed personal and work life, and her history of writing about race. She hung out regularly with black people who cared about the arts. Along with occasionally publishing in black periodicals, she wrote about lynching and wrote plays with interracial casts.
This knowledge about Sinclair's life informs my current reading of The Changelings as a lesbian, feminist, antiracist novel, written by a Jewish woman, in which a cross-race relationship between adolescent girls shapes a narrative about desegregation, white ethnic racism, class, anti-Semitism, and Jewish identity in 1946.
The protagonist is Judith Vincent, known as Vincent. An almost thirteen-year-old Jewish girl, Vincent is the hands-in-pants-pockets, swaggering leader of her street's gang of boys. While the street's Jewish and Italian residents are nearly all horrified at black people's attempts to move into its empty flats, Vincent's pivotal relationship is with Clara Jackson, another pants-wearing girl from a nearby street, who is black. When Vincent first sees Clara, "for a fantastic second, it was like staring into a mirror—except for the brown color of the face."
Sinclair traces Vincent and Clara's emerging friendship and Vincent's growing understanding of race through encounters that have a muted but unmistakable eroticism. As Sinclair writes, "An excitement came back into Vincent" as she sees Clara approach. Vincent notices "the queer closeness between Clara and her." They bond as well over each girl's awareness of violence in her own community that targets girls, women, and gender nonconformists.
Vincent and Clara are the changelings, who diverge from the teachings of the older generation. Vincent is pulled in two directions—caught between her community's intolerance and her friendship with Clara. Ultimately, Sinclair suggests a collective and diverse future led by changelings who challenge their community's most basic assumptions about gender expression, sexuality, and interracial, interreligious possibilities.
is pretty remarkable. But "The Long Moment," Sinclair's 1942 draft of the novel (which can be found in the archives at Boston University's Mugar Memorial Library), is even more remarkable—not so much as fiction, but as a literary, political document. However unwieldy, its 663 manuscript pages reflect Sinclair's left politics of the 1930s and portray an urban black community, multiple black characters, and explicitly lesbian characters in ways that The Changelings does not. The Changelings
Both the draft and The Changelings have the same basic story—black people meeting white resistance to integration; young people challenging assumptions about race, sex, and gender expression; Vincent's bond with another teenage girl and her struggle to figure out where she belongs as a tomboy, a sexual outsider, and a Jew.
The character of Clara in the published novel doesn't appear in the 1942 draft. There, the central relationships are among three high-school classmates: Vincent; Chester, the only black member of Vincent's gang; and Barta, the other (white) girl in the gang. Neither Barta nor Chester appears in The Changelings; there, a single character, Clara, is both Vincent's black friend and her girl friend.
Unlike The Changelings, the 1942 draft contains many black characters. In the second chapter, Chester's mother introduces the white people on the block in terms of their racism and relationship to her family. Black characters raise issues such as intermarriage and are part of Cleveland's vibrant black intellectual and artistic community.
Vincent learns about this community through Chester, much as she does through Clara in The Changelings. She joins him in fighting the white kids at school who harass him and turns down a college scholarship so he can get it, explaining, "I'm white. . . . I've got a better chance than Chester to get a job and work my way through."
While the eroticism between the young teens in The Changelings is muted, in the 1942 draft it is undeniable. Early in the draft, Barta, reaching out to stroke Vincent's shoulder, "looked tenderly at the way Vincent's body was stretched out so that she seemed long and very slim, and the way her hair was so blond and short and in need of combing, how the sunlight seemed to be in it even when it was in shadow."
Vincent's looks are a recurrent theme. As one character muses: "I'd like to have her for a daughter myself, even looking like a boy like she does." Paul Cameron, whose black family has moved to the street, brings together two of the draft's central themes when he says: "You know damned well if this street didn't have a nigger problem, they'd fasten their claws in that poor, short-haired kid! . . . She's as different from them as my skin is."
Alone at home, Vincent explores wearing boys' clothing, standing before the mirror dressed in her brother's shirt, tie, and hat. When she goes outside in her skirt and middy blouse, she is harassed by people who ask, "Hey, is you a boy or a girl?"
Yet Chester does go outside with her, knowing the response that Vincent will get. "He didn't care what she looked like, and he was colored, and she was Jewish, and he was a boy and she was a girl, and he would walk with her in any street in any part of the world."
Sinclair describes Vincent's thoughts in lyrical terms:
But then again there were whole white and soft days when the streets were passageways between fields of women. She knew the soft, cunning voices of them like hands on her. Women stared at her, too. It was like walking, drowning, in the scent of their hair and the perfume they used. The days when the street was flowing with the women, and she among them yet never of them.
Despite Vincent's sometimes tormented sense of herself as an outsider, the 1942 draft has a happy ending for her and Barta. Vincent thinks, "It was all in Barta's eyes when she turned toward her. The thank you, the welcome, and the suddenly rooted safe feel of life." And Barta says later, "I suppose people have different kinds of long moments . . . I'm going to be with Vincent during mine."
Had Sinclair published a version of this draft, we would have that rarest of things, a pre-1950s lesbian novel with twomemoir about her relationship with Helen Buchman, with whom she lived for 21 years, along with Helen's husband and their children.
immediately identifiable lesbians looking toward a future together. What happened to these very out lesbian and gender-nonconforming characters? In Sinclair's 1994 letter to Smith, she wrote that that she did not want her parents "along with any other old close ones in my life [to] be hurt by the shock of knowing who and what I really was." But she maintained her public silence about her lesbianism even after her parents and friends were dead. And she was circumspect in her
It's impossible to separate Sinclair's post-1942 muting of lesbian and gender-nonconforming themes from the pervasive homophobia in the mainstream literary world and the larger society.A working-class woman and high school graduate, Sinclair needed to support herself. By 1946, she had both stepped away from any public association with the Left and, having received her $10,000 Harper Prize for Fiction, quit her day job to become a freelance writer.
The crushing weight of homophobia in the 1940s and 1950s makes The Changelings, with its baby dykes, as well as Wasteland before it, all the more impressive and courageous. Sinclair published two lesbian novels that, more than a half-century later, still merit reading. In addition, despite society's intolerance and her own internal struggles, her 1942 draft is a brief beacon, a point at which a left-wing lesbian writer wrote about the love of two white working-class high school girls, one of them the story's Jewish protagonist—a butch lesbian who sees connections among sexuality, gender expression, and race.
To learn more about Jo Sinclair and her works, see Elly Bulkin's essay, ""Jews, Blacks, and Lesbian Teens in the 1940s: Jo Sinclair's The Changelings and 'The Long Moment,'" from which this article is drawn.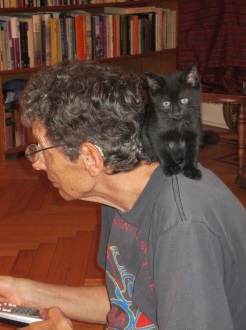 Elly Bulkin was a founding editor of two nationally distributed periodicals: Conditions, a magazine of writing by women with an emphasis on writing by lesbians, and Bridges: A Journal for Jewish Feminists and Our Friends. She edited Lesbian Fiction: An Anthology and co-edited two anthologies with Joan Larkin, Amazon Poetry and Lesbian Poetry. She has published articles on racism and writing; heterosexism and women's studies; lesbian poetry; and other topics. She is co-author, with Minnie Bruce Pratt and Barbara Smith, of Yours in Struggle: Three Feminist Perspectives on Anti-Semitism and Racism and, with Donna Nevel, of Islamophobia & Israel.