By Eileen Boris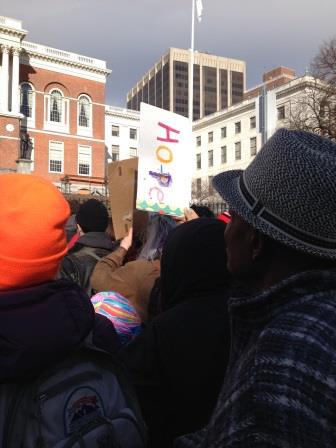 Nearly 25 years after the Montreal massacre, when a lone gunman slaughtered fourteen students at the École Polytechnique, the hashtag #YesAllWomen hit the Twitterverse as a collective protest against another misogynistic rampage at a college campus. Tweeters expressed solidarity with those killed on May 23, 2014, in the student enclave of Isla Vista, near the University of California, Santa Barbara. They suggested that all women, as women, face potential violence and danger from men schooled in a culture in which their masculine identity depends on scoring, in which they feel entitled to sex and act out when refused. But what happened toward the end of spring quarter seven months ago was more complicated than that hashtag suggests. Not only women were murdered. The lives of men of color also did not matter when hegemonic masculinity became deadly, thanks to the availability of guns and the limits of law enforcement—in contrast to the police brutality in Ferguson, Missouri, Staten Island, New York, and elsewhere against black and brown men.
There is no doubt that perpetuator of the Isla Vista massacre, Elliot Rodger, suffered from mental illness. A sometime student at Santa Barbara Community College, this son of a Hollywood producer came to Isla Vista like so many others to partake in its wild party scene, in which Halloween and the spring-break "Deltopia" have often disintegrated into boozy riots. He was privileged in terms of class. But he was also a biracial man who lived with his Malaysian mother, though he seems to have rejected that identity. His parents knew something was off kilter. Alarmed over his postings on YouTube, they contacted the local police. Officers who came to his apartment went away without searching his bedroom. They apparently had no cause to hold him involuntarily or search for weapons.
Rodger bludgeoned his two Chinese co-tenants, George Chen and James Hong, and their friend David Wang, then went to a nearby sorority to take his "revenge" on all the blonde women who hadn't acknowledged he existed. But those sorority sisters had gone away for a last weekend of play before exams; instead, caught in his crossfire were two white women from another sorority, Katherine Cooper and Veronika Weiss, as well as a Latino man, Christopher Ross Michaels-Martinez, who had entered a nearby convenience store. They all happened to be in the wrong place at the wrong time.
When the tragedy hit, I was attending the Berkshire Conference on the History of Women in Toronto. Scholars from around the world, including women presenting on the Montreal massacre, offered their support. The tragedy at our campus touched a nerve. But was it the right one? I kept asking myself as the days went by. I was finishing my term as chair of the Department of Feminist Studies and had to issue a response. I announced to the world our mourning, but added that individual acts occur in larger cultural, social, economic, and political circumstances. Indeed, the event offered an occasion to begin difficult conversations about dominant masculinities, misogyny, sexuality, violence, class privilege, and race. A feminist intersectional approach, I still argue, is necessary to account for the complexity of structures and identities—unreported by the mainstream media—that rubbed against each other that Friday night.
One major problem, which the university has taken steps to resolve, involves the power vacuum in Isla Vista, which is an unincorporated area within Santa Barbara County, where absentee landlords hold sway and, except for a recreation commission, a foot patrol is the only authority. The local assemblyman has introduced a bill in the California legislature to create a "community services district" to oversee street lighting and roads, as well as garbage, police and fire, and cultural services. The governor has signed legislation to require that police search gun registries before checking up on those at risk of harming themselves or others, and to enable court-ordered gun removal.
A summer and a term later, after the senseless deaths of Michael Brown, Eric Garner, and others, I can only reiterate that our grieving cannot be only for our place or university community, but must be for all the children—and adults—whether in the inner cities of this nation or the streets of gated communities, who are subject to gun violence because they have been targeted as disposable because of their gender, race, class, religion, sexuality, or nationality. The more recent hashtag #BlackLivesMatter reminds us that women experience violence in different forms and degrees. As a white feminist, it is as much my responsibility to work against the racism of Ferguson as it is for men to condemn the misogyny and rape culture that haunt too many of our college campuses.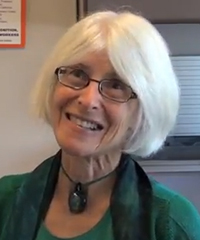 The Hull Professor of Feminist Studies and Professor of History, Black Studies, and Global Studies at the University of California, Santa Barbara, Eileen Boris writes on the home as a workplace. Her books include the prize-winning monographs Home to Work: Motherhood and the Politics of Industrial Homework in the United States and, with Jennifer Klein, Caring for America: Home Health Workers in the Shadow of the Welfare State, as well as Intimate Labors: Cultures, Technologies, and the Politics of Care, co-edited with Rhacel Parreñas. Her public writings have appeared in the New York Times, the American Prospect, the Nation, Al-Jazeera America, Huffington Post, New Labor Forum, Salon, Dissent, Labor Notes, and Women's Review of Books. She is involved with local and global struggles of home care, domestic, and other low-waged workers and currently investigating the construction of the woman worker through global labor standards using the International Labor Organization as her archive.