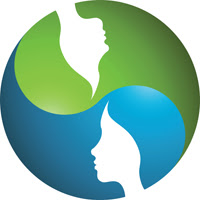 Each year, the writer and poet Margaret Randall writes a commentary on International Women's Day, March 8. This year, her words seem more relevant than ever.
Dear women in my life, men in my life…
Each year I have been in the habit of writing on International Women's Day, my favorite holiday. This year the gesture seems more urgent and also more difficult. We are subsumed by the current political climate, one many of us didn't see coming and every day find painful in large and small ways. Here in the United States we tend to reduce it to our 45th president and his dangerous cronies. This is but another example of U.S. centrism: believing the world begins and ends with us. The truth is, neo-fascism or other sorts of authoritarian government threaten or have taken hold in many parts of the world: Brazil, Argentina, France, South Africa, Guatemala, Honduras, Mexico, Philippines, Iraq, Syria, Sudan… to name just a few. On top of local action, we need global resistance.
And this is where women have a great deal to offer. Haven't we resisted for millennia, devising ways to protect our young, moving forward with ideas that are life-giving and affirming, unexpected and generous, rarely seeking glory for ourselves but intent, instead, on saving families, communities, nations? I feel the need to pronounce a few names: the Trung Sisters in ancient Vietnam, Sappho, Joan of Arc, Harriet Tubman, Mary Wollstonecraft, Rosa Luxemburg, Eleanor Roosevelt, Rosa Parks, Haydée Santamaría, Adrienne Rich, Ruth Hubbard, Dora María Téllez, Aung San Suu Kyi, Wangari Maathai, Berta Caseres, Serena Williams, Malala Yousafsai . . . Again, a spare list, but I know each of you can add a couple of dozen more. Please take a moment to think of them, to quietly honor them, to thank them.
We are surrounded by pleas these days: to help protect those fleeing terror and seeking refuge; provide a measure of safety to Black youth, Muslims and now, once again, to Jews; recognize the humanity of the poor and needy, minorities, LGBTQ women and men; continue to fight for equity for women and children.
This year I am filled with a sense of empowerment in the face of so much twisted rhetoric, possibility in the face of absurd obstacles, love as a panacea against greed, corruption and lies. International Women's Day gives us all—women and men—a space in which to promote justice and banish hate, in whatever our venue.
Here's to the women!
Love, Margaret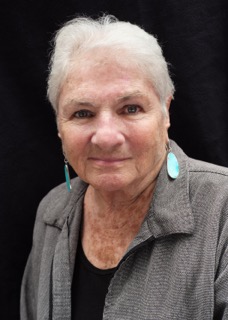 Photo of Margret Randall by Chris FelverMargaret Randall (New York, 1936) is a poet, essayist, oral historian, translator, photographer and social activist. She lived in Latin America for 23 years (in Mexico, Cuba, and Nicaragua). From 1962 to 1969 she and Mexican poet Sergio Mondragón co-edited EL CORNO EMPLUMADO / THE PLUMED HORN, a bilingual literary quarterly that published some of the best new work of the sixties. When she came home in 1984, the government ordered her deported because it found some of her writing to be "against the good order and happiness of the United States". With the support of many writers and others, she won her case in 1989. Throughout the late 1980s and early 1990s, she taught at several universities, most often Trinity College in Hartford, Connecticut. Randall's most recent poetry titles include AS IF THE EMPTY CHAIR / COMO SI LA SILLA VACIA, THE RHIZOME AS A FIELD OF BROKEN BONES, ABOUT LITTLE CHARLIE LINDBERGH, and SHE BECOMES TIME (all from Wings Press). CHE ON MY MIND (a feminist poet's reminiscence of Che Guevara, published by Duke University Press), and MORE THAN THINGS (essays, from The University of Nebraska Press) are other recent titles. HAYDEE SANTAMARIA, CUBAN REVOLUTIONARY: SHE LED BY TRANSGRESSION was released by Duke in 2015. EXPORTING REVOLUTION: CUBA'S GLOBAL SOLIDARITY will be published by Duke in Spring 2017. Randall has also devoted herself to translation, producing WHEN RAINS BECOME FLOODS by Lurgio Galván Sánchez and ONLY THE ROAD / SOLO EL CAMINO, an anthology of eight decades of Cuban poetry (both also published by Duke). Red Mountain Press in Santa Fe will publish her translations of two individual collections by Cuban poets, and The Operating System will do two more. Randall lives in New Mexico with her partner (now wife) of more than 30 years, the painter Barbara Byers, and travels extensively to read, lecture and teach.