By Mary S. Hartman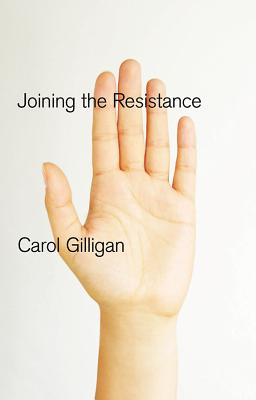 In her recent book Joining the Resistance, Carol Gilligan offers a blunt take on our current political paralysis. The core problem, she says, is an ongoing twenty-first-century commitment to patriarchy in a country that calls itself a democracy. "In a patriarchal family or religion or culture," Gilligan writes, "power and authority descend from a father or fathers, and human qualities designated masculine are privileged over those gendered feminine."
Gilligan argues, however, that we now have a unique opportunity to act, since men as well as women are finally recognizing that our country's future as a democracy depends upon undoing the ways we persist in patriarchal behavior, parceling out by gender what are in fact shared human qualities, such as assigning the attribute of care to women and that of justice to men. She writes,
To see the justice vs. care debate for what it is, look through a gender lens: justice is aligned with reason, mind, and self—the attributes of "rational man"—and caring with emotion, body, and relationships—"feminine" concerns that like women in patriarchy are at once idealized and devalued. . . . With this gendering of morality, manhood can readily become a license of carelessness (defended in the name of rights or freedom) and womanhood can imply a willingness to forgo rights for the sake of preserving relationships and keeping the peace. But it is absurd to say that men don't care or that women are not invested in justice.
Drawing on insights from her landmark study In a Different Voice as well as on her own and others' research on adolescent girls and boys, Gilligan argues that girls in their teens resist being silenced. They resent being obliged to make false choices between speaking honestly and hanging on to their relationships, in a process she describes as "the induction of the psyche into patriarchy."
As an example of the tragic results of this process, Gilligan cites Tennessee Williams's Pulitzer Prize-winning play, A Streetcar Named Desire. Self-dramatizing Blanche, visiting her timid sister Stella and Stella's brash and domineering husband Stanley, discloses to Stella that following a bitter argument, Stanley raped her. "I couldn't believe her story and go on living with Stanley," Stella confesses to a friend. This admission, says Gilligan, "captures the dilemma of women living in patriarchy. It is necessary not to believe or to know what is happening in order to join a culture that requires repression."
Boys, Gilligan adds, are taught that love and caring are the adversaries of their privileged status within patriarchy. Yet they also display resistance in adolescence—in their case, by refusing to give up the close male friendships of childhood, despite social messages that these friendships are now regarded as "unmanly." Gilligan argues that democracy's future hinges on a conscious, and achievable, collective endeavor to banish these patriarchal mindsets. She contends as well that we need the liberating movement of feminism, and a feminist ethic of care, to aid us in releasing democracy "from the grip of patriarchy."
She urges scholars and activists to learn from young women and men who are resisting their "induct[ion] into patriarchy." She also urges us to recognize these settings as places in need of special intervention if we wish to eliminate the patriarchy that is still being fostered there.
As I note in my review of Don Herzog's Household Politics: Conflict in Early Modern England, many scientists and humanists alike, are rejecting notions, harkening back to the dogmas of social Darwinism, about the primacy of male competition and aggression in human affairs. Gilligan cites the anthropologist Frans de Waal who, in his 2009 book The Age of Empathy announces an urgent need for "a complete overhaul of assumptions about human nature." De Waal calls for a view of human nature that acknowledges the growing evidence for the "empathic nature of primates including humans," while underscoring the presence in both sexes of what Gilligan characterizes as "'emotional intelligence,' the 'relational self,' and the 'feeling brain.'"
If Gilligan is correct that an ongoing allegiance to patriarchy helps to explain today's dysfunctional politics, then it makes sense to pursue change, as she suggests, not only in public settings but in the very locales where patriarchal mindsets are still being created and nurtured, that is, family households. To be sure, in the enthusiasm of the "second wave" of the women's movement during the 1960s and seventies, households were often written off as the eternal sites of women's oppression. But Gilligan argues that households can be transformed into liberating spaces if both sexes recognize the advantages to themselves of taking action.
Although Gilligan's is not an historical argument, history is on her side in proposing such "domestic interventions." Scholars have known since the mid-1960s that a dramatic shift in the marriage and household pattern that marked agricultural societies for thousands of years first got underway in medieval northwestern Europe. It has spread since throughout the world. This so-called "western family pattern" featured a rise in women's age at marriage, from the teens to the mid-twenties, and a replacement of multifamily households by single-parent or nuclear family households. Most brides, instead of being a decade or more younger than their husbands, were close to being their husbands' age peers. They were likely to have met their spouses on their own, through paid work outside their parents' households, rather than through arranged marriages, and they no longer moved directly from their parents' household into that of their in-laws.
In my book on this topic, The Household and the Making of History, I explore the effects of this monumental shift. The new kinds of households no longer contained multiple adults—the family patriarch and his wife plus their adult sons and their wives; they now included only two resident adults, one of whom was a woman. This necessitated greater sharing between the two partners of all tasks, and thus greater mutual dependency. It also demanded a blurring of what had been understood as "male" and "female" roles, as well as a softening of what was still regarded as a "natural" gender hierarchy favoring males.
The greater equality between the sexes was hardly intentional. It was not until the late eighteenth century that women—educated ones especially—began to raise feminist concerns. And despite the expansion thereafter of formal demands for gender equality in the public realm, they paid less attention to the household realm and to the attitudes and practices that preserved what the sociologist R.W. Connell has called "the patriarchal dividend" for sons.
This could be the century in which we finally take on what distinguished sociologist Cynthia Epstein described in 2006 in her presidential address to the American Sociological Association as "the most fundamental social divide"—greater than that between nations, wealth, race, religion, education, class, and sexuality—the divide based on sex. It is the most resistant of all categories to change; but as Gilligan argues in Joining the Resistance, now is the time to do something about it. As she says, "The old gender binaries are coming undone."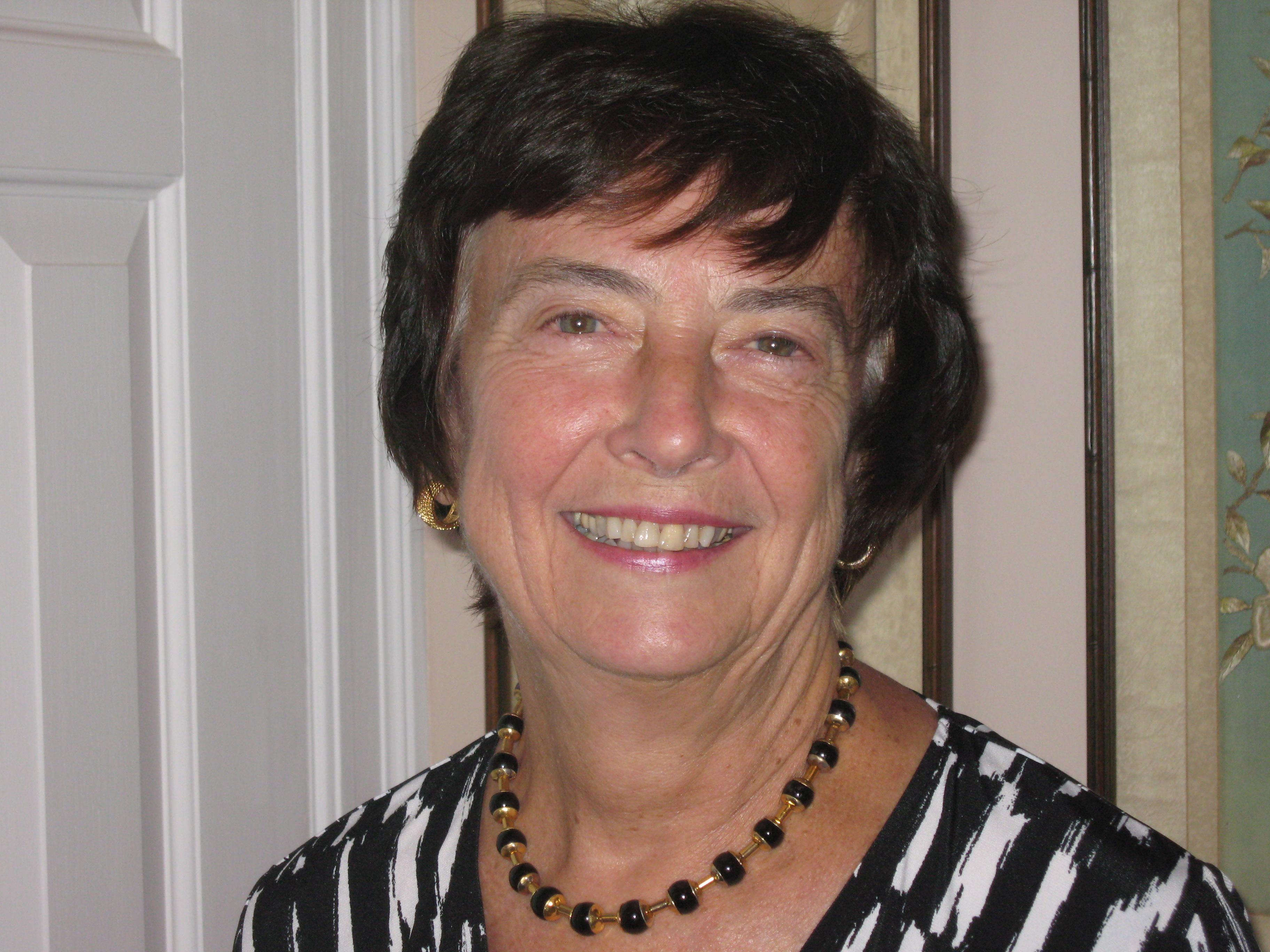 Mary S. Hartman has taught European history at Douglass, the women's college of Rutgers University, since 1968. She served as dean of Douglass College from 1981 – 1994 and founded and directed the RutgersInstitute for Women's Leadership consortium, where she is now a senior scholar from 1995 to 2009. She is the coeditor of Clio's Consciousness Raised and editor of Talking Leadership: Conversations With Powerful Women; and the author of Victorian Murderesses and The Household and the Making of History: A Subversive View of the Western Past.