By Sarah W. Bartlett
Those of us who survive here

by reading scars,

finding faults

before they open up and swallow us

talk gingerly. We learned early

to whisper, tiptoe, skirt

our way around.
—Norajean
Chittenden Regional Correctional Facility
South Burlington, Vermont
(artwork by Norajean)
Co-founded by Sarah W. Bartlett and Marybeth Redmond in January 2010, writinginsideVT uses writing as a tool for personal reflection and growth among women prisoners while creating a community of trust through weekly groups. Four years later it remains a staple at Chittenden Regional Correctional Facility in South Burlington, Vermont, the state's sole prison for women.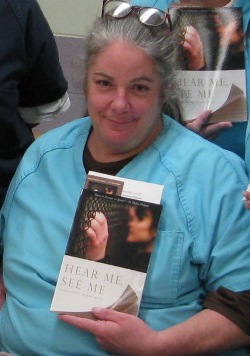 Hear Me, See Me: Incarcerated Women Write, an anthology of poetry and prose by sixty of the more than 200 female inmates who have participated in the program, was released in September 2013. The raw, unedited writing the women do in ten-to-twenty minute sessions is sometimes humorous, often searing, always moving. The authors range in age from twenty to sixty; in background from college educated to illiterate. Their crimes range from simple poverty to murder. Most are mothers; more than eighty percent have significant mental health issues; most hail from generations of poverty and abuse of all kinds. Some are short-term detainees, while others are serving long sentences.
During our four years of writing together, Norajean, like many, wrote of falling in and out of drug use; falling in and out with God; falling in and out of prison. Today, she is out on parole and living with her formerly estranged daughter. Of the writing group she says,
This is my canvas, this is my song.

The words are my freedom, no right or wrong.

Here in this world of words, I feel I belong.
What a transformation for one who knew only silence and silencing as a child! Norajean writes,
Silence was what echoed in my life, as a young girl.

I lived in the silence of things not spoken

for so long I became the silence, longing

for a voice, finding

none, frozen with fear.
She writes of demons fought, of protective toughness, of the unbearable loss of a child, and of her search for self-love after her abandonment at birth and her adoption by an uncaring mother. She writes of her faith, hope, and unyielding love for her children—a topic of constant concern for incarcerated women. Always she looks into her heart, to view and learn from its contents. Referring to herself in third person, she writes,
She wears the mask of happiness

smiling for the world to see,

while inside of her is the little girl

screaming to be set free, memories

and nightmares keep her bound

in chains. She twists and turns

trying to break those bonds.

The darkness surrounds her

every day. She only wants

a little light in which she

can play. She really wants the mask

to fall away, for the world to find her

really smiling, her soul at peace . . .

someday.
Hear Me, See Me is organized into three sections that trace the writers' increasing awareness. The first section, "Experience," reveals the challenges to body and spirit; frank and stark stories tell of addiction, abuse, and betrayal. The first stirrings of self-awareness and regret emerge, as the writers awaken to the need to break the cycles of a lifetime. Such consciousness is the critical first step toward healing and moving on with their lives. Taken together, these writings depict the values and behaviors that led to the women's incarceration. Their stories could be yours or ours, but for a single circumstance here, a missing role model there, a poor decision that will haunt the teller forever.
In the second section, "Reflection," we see how writing has offered the women a chance to breathe, to see with new eyes, and to reformulate intentions. Relationships are reassessed from the distance of incarceration, with its many hours to ponder, worry, question, and yearn. Poignant tales of missed family milestones figure here, alongside the realities of life on the inside, with its boredom, isolation, fears, and struggles with inner demons. As the writers describe living and working within a system rife with bullying and manipulation, they reveal both their psychic and physical imprisonment, in an institution where160 women live in close quarters. Growing self-understanding is pitted against challenges of often-dysfunctional relationships and in anxious prayers and raw pleas as women anticipate returning home.
The final section, "Collective Insight" shows the truly communal focus of writinginsideVT. Each week, after sharing their pieces aloud, the listeners "read back" to one another the phrases that resonated with them during the readings. Each week, between sessions, I weave the phrases together, and these "found poems" are among the most cherished aspects of our weekly circles. Each speaks to a shared experience of growth and insight that both transcends and incorporates individual learning.
In the week before her release, Norajean wrote,
I've suffered damage, great gaping cracks in my inmost being. Some would think, where would she begin to try and fit the pieces back together, and would she wind up as something hideous, a roadmap of scars? Or could she be ever so gently patched, filled and soothed back to the beauty she was meant to be from the start? I could only dream that someday my cracks will be filled and my history written as beauty.
Hear Me, See Me has become popular in book groups around Vermont and has received strong endorsements from such experts in the fields of criminal justice and gender-responsive treatment as Michelle Alexander, Helen Prejean, Joan Chittister, Stephanie Covington, and Ellen Barry. The most poignant feedback comes from readers who would otherwise never meet this often-invisible population of women, whose lives, but for a circumstance here, a decision there, could be our own.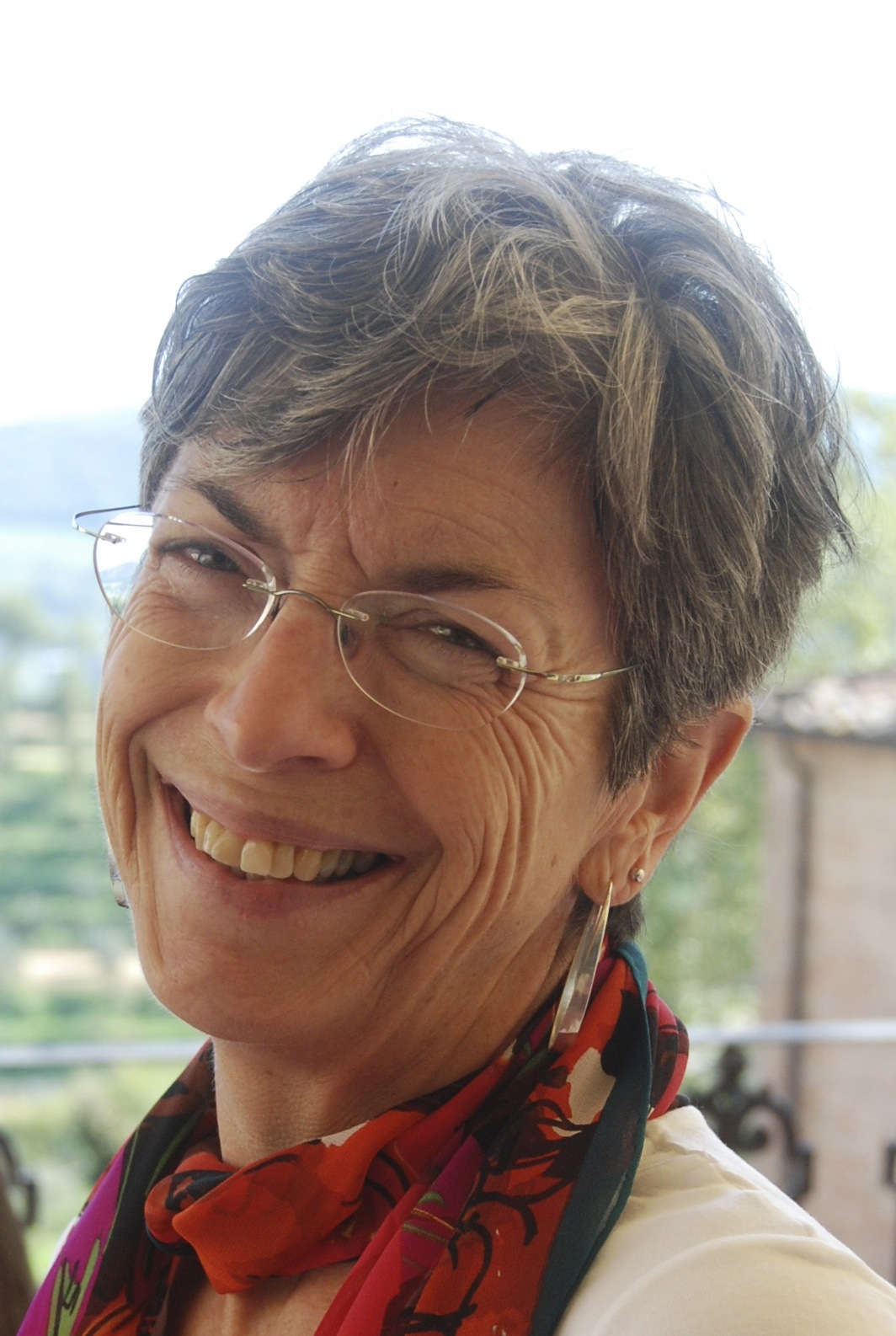 An experienced writing coach and facilitator, Sarah W. Bartlett, MA, DSc, operates Women Writing for (a) Change Vermont, a conscious community for women writing for self-discovery and social change. She holds advanced degrees from Harvard University in both language and health education, and is a certified mediator.
Sarah's poetry has appeared in Aurorean, LiteraryMama, Minerva Rising, and SheMom. Her first chapbook of poems is Into the Great Blue: Meditations of Summer. She authored a chapter in Women on Poetry: Writing, Revising, Publishing and Teaching, and two in Contemporary American Women: Our Defining Passages. She blogs at sarahwbartlett.com and writinginsideVT.com.
Language remains the medium for her dual life work: creating communities that support individual transformation and healing, and her own creative writing.