By Louise Knight


Though I love history now, consider myself an historian, and have published two biographies set in the nineteenth century, I first discovered my love of history by reading historical fiction. I read Gone with the Wind in eighth grade, but even before that, in fourth grade, I read Julia Ward Howe: Girl of Old New York, by Jean Brown Wagoner (it was one of those orange biographies of famous Americans, which you may remember if you grew up in the 1940s through the 1960s). Though the book's inspiring feminist message must have been a good part of its appeal (I only understood that message when I reread the book a few years ago), what I most
enjoyed was the way this talented author transported me into the historical past. Too young to wonder if the book was accurate or not, I loved the idea that I was taking a trip back in time.

Even for adults, this remains the great appeal of historical fiction. In a 2013 survey, 75 percent of 2,400 devotees of historical fiction from around the English-reading world gave as their top reason for reading books in that genre, "To bring the past to life."

Of course there is another genre that, like historical fiction, is set in the past and typically has a main protagonist: biography. Can biography make the same claim? Sometimes. A lyrically written biography about a life for which the historical record supplies the right kind of material can provide that elusive, transportative experience. Richard Holmes's prize-winning Coleridge: Early Visions, 1772-1804 did that for me.


But it is also true that some, even most, biographies achieve success for other reasons. Many popular biographies are dense with fascinating facts about a major figure in history and contain fine expository writing about issues and events of historical importance. Ron Chernow's masterful Alexander Hamilton, the inspiration for the new rap musical Hamilton, fits that description. For some people, such biographies make the past come to life—but I need more. Two of the things I miss in such books—and that Holmes provides in Coleridge—are narrative suspense and a chance to engage my imagination. Holmes's rare foreshadowings are always subtle, not explicit. And he avoids getting ahead of his reader in interpreting his subject, trusting the reader to engage with the material and think for herself. By the time he steps up to be definitive, the reader is eager to know whether Holmes is going to agree with what she has begun to suspect herself.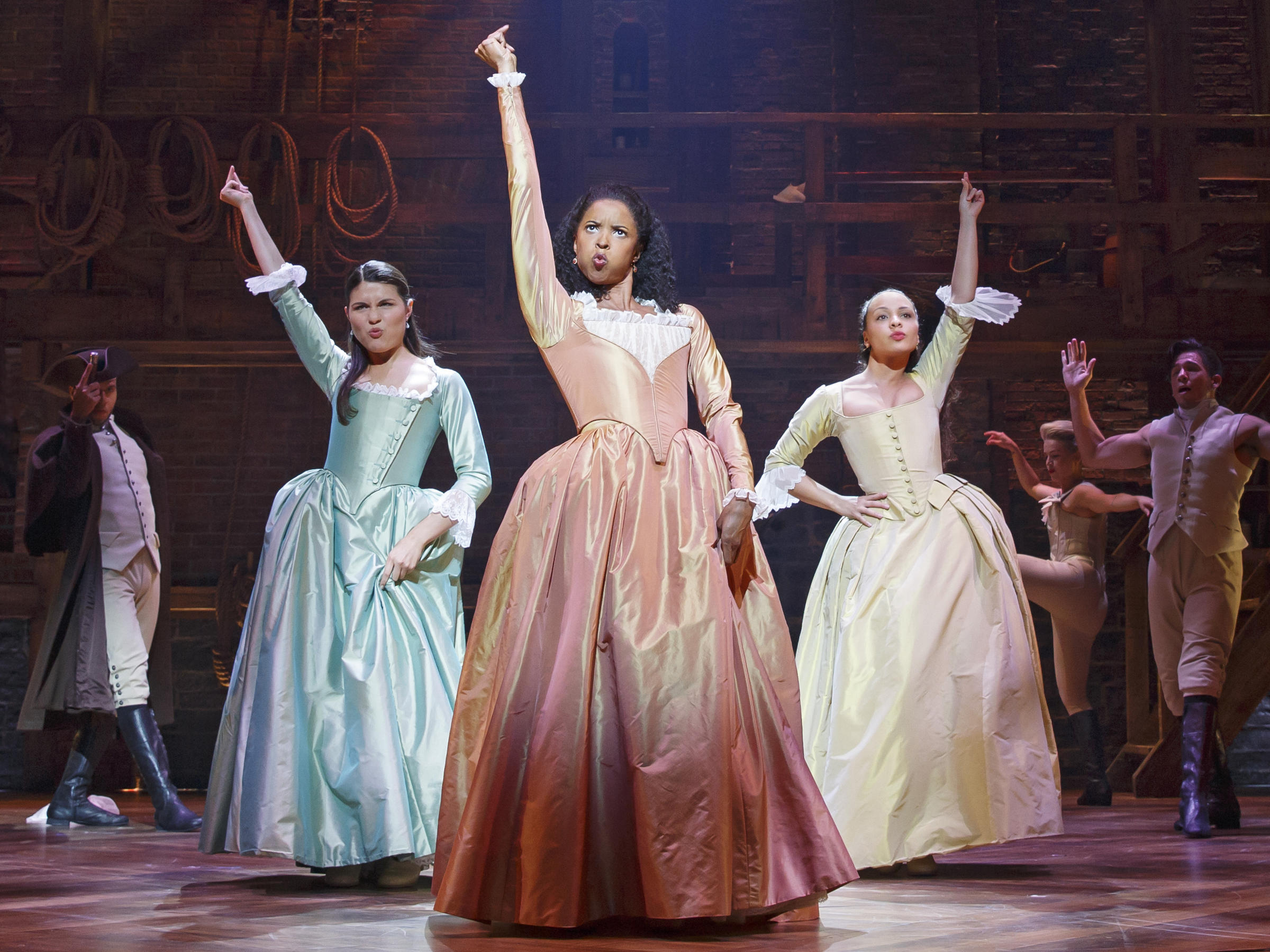 The musical HamiltonAnd there is a third thing practiced by Holmes and missing in books such as Chernow's (another example is Doris Kearns Goodwin's masterful Team of Rivals: The Political Genius of Abraham Lincoln): compression. For a reader to be lifted up into the "zone," a book must be energetically paced, must not bog the reader down in too much detail in the wrong places. Fascinatingly enough, Ron Chernow, inspired by Hamilton the musical, told a Wall Street Journal reporter recently that he is writing his next book, a biography of Ulysses S. Grant, faster than ever before. He added, "Lin [Lin-Manuel Miranda, the creator of the musical] has great gifts of compression and economy. Having gone through this with him will help me as a writer." Authors of historical fiction who create strong narratives tend to be superb at compression.

Another key difference between historical fiction and biography is the ability of the author to get inside the subject's mind. As the great novelist Mark Twain observed in volume one of his Autobiography, "Life does not consist mainly—or even largely—of facts and happenings. It consists mainly of the storm of thoughts that is forever blowing through one's head." In this regard, biographers have a disadvantage in relation to fiction writers, since they cannot make things up. If they do not have many revealing letters to quote from, there is little they can do beyond interpreting actions with insight. Sometimes they can write about the choices a subject faced and note which choice she made and her possible reasons for it, based on what has already been set out from the historical record—but nothing can compare to the fabulous option authors of historical fiction have to write in the voice of a first-person narrator.

And, lucky them, they can make up dialogue! If they wish to highlight a situation the protagonist is in, they can create a conversation between her and another character. The back and forth exchange can do the important work of showing what is making her angry, happy, sad, hopeful, or worried. A portrait of a friendship or a marriage can be captured and, indeed, brought to life by well-written dialogue.


Sarah GrimkeStill, biographers can often find dialogue in the original record, when someone recalls a conversation, or
Angelina Grimke Weldwhen a conversation takes place in letters. Barbara Goldsmith, in her lively biography, Other Powers: The Age of Suffrage, Spiritualism and the Scandalous Victoria Woodhull, teases out dialogue whenever she has the evidence. In my own book Citizen: Jane Addams and the Struggle for Democracy, I was able to reconstruct a crucial, disputatious conversation between Jane Addams and John Dewey about "antagonism," their term for conflict. Placed in the historical context of the Pullman Strike, the dialogue revealed their diverging opinions. And for the dual biography I am writing now, of Sarah and Angelina Grimké, I have many wonderful letters documenting a disagreement they had about whether or not to leave their stultifying, orthodox Quaker faith to become reformers: in fact, I have too much material. I am hoping I will have the strength of character to use it selectively to advance the story; I am hoping I can channel Miranda's skill of compression.

Perhaps the most definitive difference between the two genres—and the one that gives biography its greatest advantage—is that biography is factual. Biographies have a discipline of accuracy to honor, while historical fiction ranges widely along the truthfulness spectrum. This spectrum proceeds from Hilary Mantel's Bringing Up the Bodies, which Mantel said she aimed to make as historically accurate as possible, all the way to Sue Monk Kidd's The Invention of Wings about Sarah Grimké and her slave, Hetty Handful, which Kidd describes as "a thickly imagined story inspired by [Sarah's] life." Historical fiction often leaves a question in the air. As much as readers enjoy sailing along on the wings of a talented fiction writer's imagination, many find themselves asking at the end, "Which parts are true?"

In the broader sense, of course, both the authors of historical fiction and biography must earn the reader's trust by writing something that is believable. Even if biographers never go beyond their evidence and its clear meanings, they can undermine their readers' trust by being unreliable narrators—that is, by contradicting themselves, failing to bring their subject into clear focus, or failing to acknowledge their subject's flawed, human complexity. Authors of historical fiction, too, can weaken the reader's trust, in these and other ways, such as by writing something that seems impossible or by making characters set in the distant past sound like they are natives of our times. The reader of both genres is always grounded in the reality of what it means to be a human being. Authors who stray too far from that lose their readers.

We need both genres, of course. Biographers often say, upon making a delightful research discovery that they never could have imagined in a thousand worlds, "You can't make this stuff up!" To this, authors of historical fiction reply, "Oh yes we can!" To which biographers say, "Please do, because we need readers who know how fascinating history can be."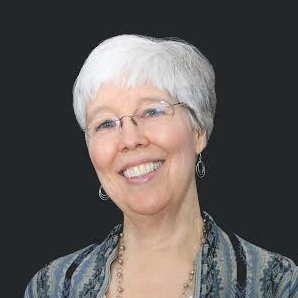 Louise W. Knight is a historian and biographer. Her forthcoming biography, American Sisters: Sarah and Angelina Grimké and the First Fight for Human Rights, will be published by Flatiron Books, a new imprint of Macmillan, in 2018. She lives in Evanston, Illinois.