By Erin Trahan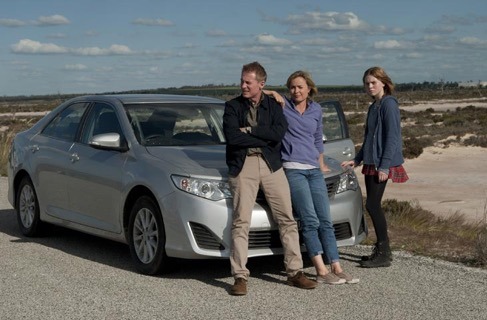 Trying to guess if a movie is feminist or not by its title alone is an interesting experiment. That's how I scanned the daunting roster of the 2015 Toronto International Film Festival (TIFF), the most influential in North America. There was too much to see in too little time, and I had brought my infant daughter, husband, and in-laws along for the ride (another interesting experiment!).
from Looking for Grace
Titles like The Daughter, Our Little Sister, and The Danish Girl, gave me hope. Young women must be the protagonists, right? How about My Skinny Sister, The Girl in the Photographs, and Lost and Beautiful? Suspicion started setting in. Girls Lost. The Missing Girl. The Final Girls. Bang Gang (A Modern Love Story). Uh oh. I hadn't read a single description, let alone seen the films, but I was ready to rumble.
Of course I was right. And wrong. I was looking to back a trend Jaclyn Friedman spotted this summer of movies that deal positively with girls "groping toward" their own power. So I scoured the program for films directed by women and/or with girls as the main characters. I wish I had better news. Of the five "teen" films I saw, I left feeling partially optimistic about two—Girls Lost and Looking for Grace. The others? Let's just say life does not end well for this batch of young women.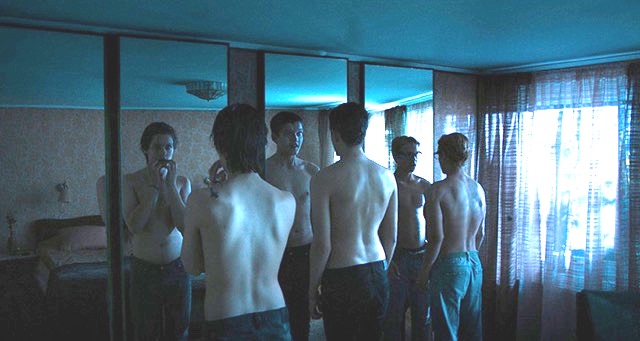 Girls Lost is a gender-bending coming of age story that calls up teen-witch and vampire fiction (it's based on a young adult novel). In it, three bullied best girlfriends discover that eating the fruit of a mystical black flower can turn them into boys. The temporary effect has its novelties and hazards. What at first appears limited to a gain of physical strength—as a boy, the inept soccer player scores a goal—after a few doses becomes a gain of confidence—the girl who could not climb a rope can suddenly shoot to the top. When the main character finally feels "right" as a boy, the change pushes her into ever more dangerous situations. This film has a refreshing take on adolescent identity formation with a supernatural twist that will attract young audiences—but it suggests that a biological answer to the question of gender is a fantasy and a perilous one at that. The sad truth is that neither the cinematic nor the real world is ready to wholly embrace the gender fluidity girls crave, and in the case of one character, cannot live without.
Told from multiple points of view, Looking for Grace has the offbeat humor of the Coen brothers' Fargo but without the sense of gruesome doom. Teenage Grace (Odessa Young) disappears and leaves behind a note that says "Sorry Mom." Her bumbling parents, mired in marital discord (the father tries and amusingly fails to consummate an affair), track her down in western Australia with help from an aging private detective. Grace has boarded a bus to see a band and abandoned her best friend for a boy. Director Sue Brooks spoke after a screening at TIFF about her frustration with films that don't take risks. She meticulously crafted her film's timeline so that when the plot abruptly shifts—"It's funny until it's not," she said—audiences would be able to easily retrace the story. However the world she created, with Grace at the center, was enough—quirky, funny, and touching all at the same time. I would've preferred she stayed the course through the final act, to see how this enigmatic family faced Grace's growing up.
I should've walked out of Black. Instead I seethed in my seat and now have horrific rape images imprinted in my mind. The story takes place in modern-day Brussels with a Shakespearean clash between Congolese and Moroccan immigrant gangs. Despite having a protective mother, fifteen-year-old Mavela (Martha Canga Antonio) joins the Black Bronx gang and once in, cannot leave. She falls for a member of a rival gang and… isn't what's coming next obvious? It was to me. The threat that teenage girls live under in economically stressed, microcommunities where gangs prosper, in Brussels and elsewhere, is harrowing and real. The Guardian and more recently National Public Radio have produced weighty stories that convey what's going on without egregious plot devices that tantalize with sex and gun violence.
The Daughter features some of the best performances I saw at the festival, especially from Paul Schneider and Ewen Leslie, who play childhood buddies separated by their fathers' failed business partnership and an explosive family secret. As the secret comes to light, the drama quickly amps up to melodrama. At the center of it all is Hedvig (Odessa Young, who also plays Grace in Looking for Grace), who escapes into the surrounding woods with a boy whose sexual reluctance she takes to heart. I heard the words "soap opera" from others as they exited the theater and nodded to myself. It's too bad. This film has all the ingredients to become something more sophisticated. Since it was based on Henrik Ibsen's The Wild Duck, perhaps the girl's tragic ending can be blamed on the nineteenth century.
Even real-life teen heroines like Malala Yousafzai can't escape the big screen unscathed. He Named Me Malala, directed by Davis Guggenheim (who gave us the potent climate-change documentary An Inconvenient Truth), tucks a girl-next-door narrative inside an ambulance-chasing scaffold. Neither is necessary to tell the powerful story of the young woman who survived a Taliban assassination attempt after speaking out on behalf of Pakistani girls' right to education. Her bravery then and since made her the youngest person ever to win a Nobel Peace Prize.
A high-wire musical score and recreation of the shooting as well as subsequent hospital scenes undercut the gorgeous animated sequence that explains the inspiration for Malala's name. It was given to her, as the film's title suggests, by her father, in honor of an Afghan female warrior (although the film could have easily been called "Malala.") Later we see photographs of the blood-drenched school bus interior in extended silence, a gesture akin to sending a text message with a thousand exclamation points.
The unique relationship between Malala and her strong-minded father Ziauddin Yousafzai, who likewise spoke out against the Taliban, and who accompanies her on global girls' advocacy missions, is given ample, well-deserved screen time. Malala's mother is not interested in being on camera—yet the film could have done more to establish her undeniable influence on her formidable daughter. There are also poignant scenes, such as when Malala takes a stand on behalf of the Nigerian girls abducted by Boko Haram.
When Guggenheim asks Ziauddin, "Do you know who shot Malala?," he wisely answers that it was an ideology, not a person. If only this way of seeing the world had guided the film's design. Instead He Named Me Malala seems hell-bent on packaging Malala as a victim-turned-celebrity, who when Guggenheim leads with the statement, "Your father made this life for you," can only say back, "I chose this life and now I must continue it." Malala and her father gracefully inspire, despite this film's trappings. They belong to a remarkable family that has lived through great injustice. They deserve a deeper, more culturally sensitive telling of their story.
A number of other "teen" films from Toronto are still on my list to see, including Mustang, Our Little Sister, My Skinny Sister, and No Men Beyond This Point. Since feminism is more than title deep, I'll withhold judgment and cross my fingers that at least one of these films doesn't punish girls for groping toward their own power. The real world has that down pat.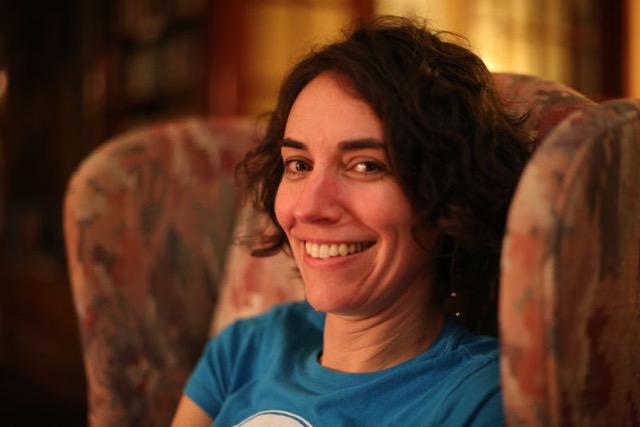 Erin Trahan has worked in film exhibition, production, and journalism for more than 10 years. She currently edits The Independent and writes regularly about movies for radio station WBUR in Boston.