By Jewelle Gomez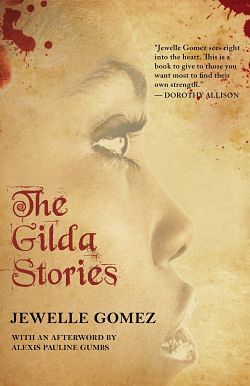 In the mid-1990s I was at a signing event at the Miami International Book Fair as the queue of readers assembled to get autographs from a dozen writers. I watched as many fans discreetly peeled off to approach authors much more famous than I and tried not to feel like a poor relation. My usually sunny smile carefully masked my humiliated feeling, familiar from dreams in which I'd been dropped into some ultraformal public event where everyone laughed because I was wearing my pajamas.
I understood how it all worked: writers who create mainstream narratives published by commercial companies get most of the press space, college gigs, and readers; so as a lesbian of color I've tried not to take anything in the business personally. One editor from a commercial publishing house had rejected my novel, The Gilda Stories stating, "Your main character is black, a lesbian and a vampire. That's too complicated." I wondered if he were trying to market his books to invertebrates; but I smiled, and I got to tell the story at readings.

I had been thrilled when an independent lesbian feminist press, Firebrand Books, took on my novel and gave it a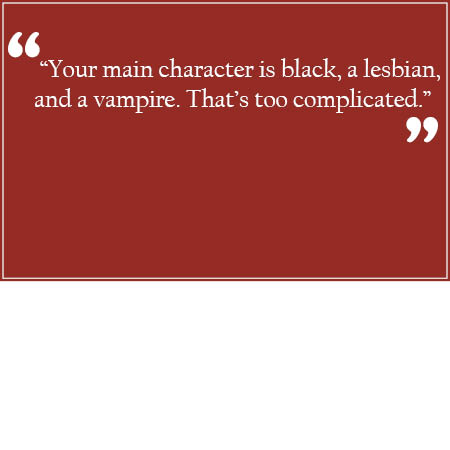 good life. That appreciation was amplified when, finally, an actual Miami Book Fair fan stopped in front of my casually poised pen. The young white woman with a southern lilt in her voice handed me the most battered copy of a book I'd ever seen. It looked like it had been dropped in a muddy pothole then run over by a tractor trailer. And it kind of had been.

The owner had survived Hurricane Andrew. All her possessions had been destroyed, and this copy of The Gilda Stories was the only thing she'd rescued from the debris. She'd carefully dried it out so she could read it while she was living in a shelter. She felt Gilda had been showing her a way to get back to her life.

I tried to give her a new copy. She said "no." She liked her battered Gilda; it reminded her of survival. The differences between us—age, ethnicity and who knows what else—didn't prevent her from seeing a bigger world. She threw her arms around me, and I knew that Gilda was doing her work.

When I started writing about a young African American woman who escapes from slavery in the 1800s, I was intent on creating an adventurous, independent black woman. I used vampire mythology to give her historical breadth. I was addicted to the way Chelsea Quinn Yarbro used vampire stories to explore European history, so I thought: "why not a look at African American women's history?" I was challenged in learning how to create a vampire who was neither a victim nor a serial killer. In addition, Gilda would not be a hero who swept in and solved problems; her "special power" was her ability to see inside to what others could use to help themselves. I wanted the readers to crack open a vampire novel and only when they finished to realize they were closing a manifesto.

Giving up the central vampire trope of murder was the most difficult part of the process, because writing about vanquishing evil doers is thrilling. Clever ways to dispatch villains caught by surprise flooded my mind constantly. All the things that a black woman could feel vengeful about—slavery, rape, murder, insults on the street, spousal abuse, rap records, Aunt Jemima, menial jobs—were and are still real.

But Gilda needed to take the long view. She had to struggle to find her balance as a preternatural being and to aid others in their quest for wholeness. The most important thing I did was develop a vampire creed: "We take blood, not life. Leave something in exchange." Creating Gilda helped me to focus myself on the values that are most important to me.

Twenty-five years later, as City Lights Books (Home of the Beat Poets!) prepares to publish the 25th anniversary edition of The Gilda Stories, I think of that young Miami fan clinging to her battered book. I know there are many others still searching for something to hold onto that helps them understand the world they were born into and that encourages them to work to change it.

The teen birth rate has dropped dramatically, but young girls still struggle with body issues, eating disorders, and self-abuse—usually without the professional or parental help they desperately need. Despite having an African American First Lady, women of color remain on the lower rungs of the socioeconomic ladder. Gender parity recently expanded to include the right of women in the military to step up to the rung where we can kill others in combat—but we still don't have power over our own lives and bodies. Boys still see women as prey, and girls don't learn to defend themselves from abusers.

Now that vampire stories are as ubiquitous as sitcoms, Gilda remains an unusual character in fiction—and in the real world. She believes the more power she holds the more responsibility she has.

In the twenty-first century, when governments and corporations have found more and better ways to disconnect us from each other; to eradicate entire cultures; to get us to agree to poison our natural resources; to vote against our own right to health care; to distract women from reality and from our own power, the misleading cigarette ad-slogan is still thrown in our faces: "You've come a long way, baby." Gilda's stories are a glimpse at the real journey: two hundred years of a black life that matters greatly because she reflects the despair and the resilience that many of us see in our mirrors. In doing so she encourages women's curiosity, courage and survival. She takes blood, not life, and always leaves us something of value in exchange.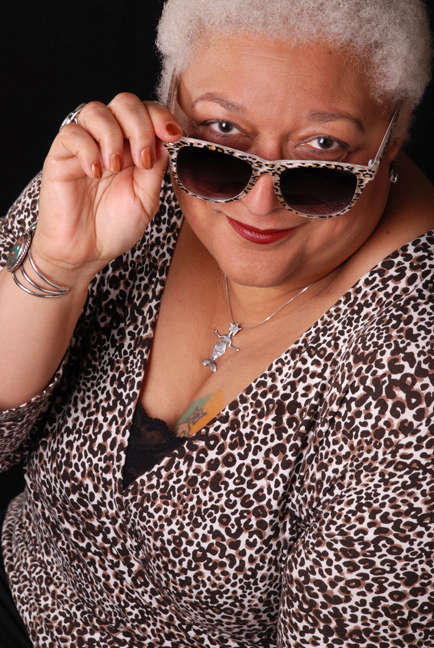 Jewelle Gomez is the author of seven books—fiction, nonfiction, and poetry. Her play about James Baldwin, Waiting for Giovanni, premiered at New Conservatory Theatre Company, which will also premiere her new play, Leaving the Blues, about the singer/songwriter Alberta Hunter.



Photo by Irene Young