By Ruth Needleman

Sexual assaults on university campuses are yet again making the headlines, with
the publication of a study from the Association of American Universities estimating that twenty percent of female students have been victimized. But is this really news? Violence against women is and has been epidemic, global, and devastating for years. Many have written about why this is the case, but most steps implemented to stop it have not worked. Underneath the finger-pointing and blame-assigning, universities as well as other institutions practice self-defense: universities protect guilty professors and students, quarreling relentlessly about what "really" constitutes rape.
A new novel by Ellen Bravo, Again and Again, captures some of the hardest
realities of sexual assault in a way that may reach many who have either been unaware of the problem or resisted giving it much attention. I hate to characterize good fiction as a tool for greater awareness, because Again and Again is a complex and gripping story in its own right. Still, if you are a college student, or the parent or friend of one, this book is a must read. It explores the emotional as well as intellectual dimensions to sexual assault, portraying its long-term impact on survivors. As one myself, I know nothing is less supportive than repeatedly being told to "get over it." Comments such as "it's time to move on" foster only repression and silence.

Generally the statistics and stories we hear are about current assaults; rarely do we learn about how victims are managing five, ten, or even thirty years after they've been assaulted. Of course, when it comes to statistics, no one knows them better than Ellen Bravo, the former executive director of the working women's group 9 to 5 and now the head of Family Values @ Work. In her novel, though, she focuses on the qualitative, not the quantitative, plunging the reader into the maelstrom of emotion that devours victims for the rest of their lives and causes hardships in many of their relationships.

Again and Again digs deeply into the complexities of social, economic, and intimate interactions, and reveals how these may be dramatically altered by a sexual assault. There is no "getting over it." The long-term effects ruin many women's lives.

The book opens during freshman orientation at Danforth University, as parents hover over teens eager to move on to the unsupervised life. Although parents endlessly admonish their children about various college dangers, no one mentions sexual assault. This felt depressingly familiar. My own mother warned me to stay away from "dirty hippies" but regarded my college professors with awe. Yet, it was my university adviser who raped me.

Bravo focuses on two women: Deborah and Liddie, college roommates. Their story is straightforward: Deborah walks into their room to find Liddie being sexually assaulted. Afterward, Liddie resists going to a clinic because she does not want her parents to find out what happened to her. Deborah urges her to press charges, something Liddie especially wants to avoid because her assailant is a college athlete. She feels she'll just be "a nobody going against a somebody."

Deborah takes photographs of her roommate's injuries and even confronts the rapist on campus. Finally, Liddie agrees to report the crime—only to realize her worst fears. The rapist goes on unharmed, while she suffers paralyzing panic attacks. She withdraws from school to live a private, rural life. Believing she betrayed Liddie by confronting the attacker without Liddie's permission, Deborah feels overwhelmed with guilt. She never acknowledges that she is also a victim. Both Deborah and Liddie are suffering from post-traumatic stress syndrome, but neither realizes it.

After college, Deborah dedicates her life to fighting rapes and assaults on college campuses. Meanwhile, the rapist, Will Quincy, has climbed easily up the ladder of success and is running for senator. A Republican prochoice candidate, he is being supported by an increasing number of feminist groups. Deborah's husband, Aaron, is campaigning for Quincy's opponent, a wishy-washy Democrat who has never fought for abortion rights, is indifferent to women's issues in general, and supports a war with Iraq.

Aaron's career has been bumpy, and he needs to win this election. He wants Deborah to help him by exposing Quincy's past. An aggressive local reporter has also learned of the rape, and she too challenges Deborah, asking how Deborah can betray her life's work by remaining silent. However, when Deborah checks with Liddie, her former roommate asks her not to force her to relive the assault.
How can Deborah allow the rapist to become a senator? But how can she go against Liddie's request? How can she refuse to give her husband's career a boost? How can she fail to warn feminists about their candidate's true nature? Quincy is prepared to revictimize anyone who accuses him and is perfectly confident that he will be believed.
What is most compelling in the book is Bravo's exploration of these kinds of strains and conflicts, the lasting damage done to victims, and the paralyzing intensity of their pain. Bravo exposes the multiple threads of emotion, as past and present intersect.

Imagine if every college student read this book during orientation week! Again and Again would trigger wide-ranging conversation and emotions. It would create teachable moments, as students discussed a problem terrorizing women. Campus guidelines and procedures might actually be enforced.

Is rape a moral, ethical, or criminal issue? Not a simple question, as recent debate over sexual assault confirms. How disappointing that the well-known writer on rape, Susan Brownmiller, has chosen to browbeat today's activists and college victims. She insists that women should know they cannot drink or do drugs like men. She argues, "[I]f you drink you lose your sense of judgment. Everybody knows that." But Brownmiller assumes that most campus assaults occur when women are too drunk to make wise decisions. This may apply to some fraternity events, but it does not cover other assaults by faculty or community members. Nor does it describe the experiences of women who have been drugged surreptitiously.

Rape is not the result of an unethical choice. It is a crime, and the drinks consumed, the length of a skirt, or the cleavage bared do not "cause" or "trigger" the violence. Furthermore, most victims of sexual assault know their attacker, because he is a husband or boyfriend, a father or neighbor.

Some victims of sexual assault have histories of victimization. Why didn't I tell my adviser to get lost? Fear, for one thing, of the consequences for me academically. Equally important, I am an incest survivor, and it took many decades for me to recover my self-esteem.

In addition to claiming that victims of campus rape are irresponsible, Brownmiller also puts down "the young activists." "In the 1970s," she says, "we had an extraordinary movement against sexual assault in this country and changed the laws. [Campus activists] don't seem to know that. They think they are the first people to discover rape."

Every generation of activists discovers injustice anew. Like Brownmiller, I was part of the women's movement of the 1970s, but our efforts did not stop sexual assault. We have no bragging rights. Brownmiller devises a new hierarchy of oppression. She councils today's college activists, "Extend your focus to the larger percentage of women and girls [who are poor or of color] who are in danger of being raped. They are more important than the college kids." But today's student activists are multiracial, and they are fighting for their own rights. Every sexual assault is criminal, regardless of the victim.

The institutions of our society—media, government, education, health care—have been established and maintained with sexism and racism intact. Violence against women is a global epidemic. Changing drinking habits will not end it. Sexual assault is criminal and needs to be treated as such. Our society continues to resist the kinds of changes that would reduce crimes against women and make equality possible. Resistance surfaces, "again and again."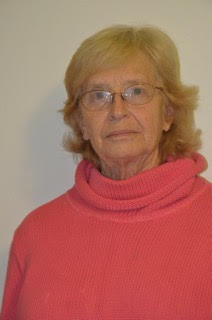 Ruth Needleman is professor emerita of Labor Studies at Indiana University. She has written extensively on race, class, and gender, and taught courses on sexual harassment and sex discrimination for 29 years.