By Roberta Rubenstein
When Doris Lessing died on November 17, 2013, at the age of 94, she was justifiably celebrated as the Nobel Prize-winning author of The Golden Notebook (1962). A ground-breaking work of fiction in both form and content, the novel anatomizes the complex life of Anna Wulf, a writer, single mother, and political leftist living in London during the 1950s. A decade before the women's liberation movement that would soon gather force, Anna aspires to live her life both emotionally and intellectually as a liberated, "free woman."
Repeating segments of four color-coded journals unfold in nonchronological order as Anna struggles, in her life and in her writing, to break free not only of gender conventions that continue to shape her emotional
responses despite herself, but of ideological turmoil and artistic paralysis. Though the novel was prescient concerning women whose lives in Britain and America at midcentury were still constrained by patriarchal social codes, Lessing was irritated that The Golden Notebook was appropriated as a feminist bible. In her own estimation, its originality lay less in the ideas it expressed than in the unconventional form of their expression.
Nonetheless, many of Lessing's readers during the significant social and ideological turmoil of the 1960s and '70s found her fictional renderings of female experience as influential as those articulated by Simone de Beauvoir in The Second Sex and Betty Friedan in The Feminine Mystique. In The Golden Notebook and her five-volume series of novels, Children of Violence, Lessing addressed an enormous swath of concerns, ranging from female emotional and sexual independence, heterosexual and homosexual relationships, female friendship, and mother-daughter relationships to political engagement and disengagement, the failure of Communism, mental breakdown and madness, unconventional states of consciousness, and spiritual illumination. Thus, to regard her through a feminist lens alone—or through any single position or statement contained in her fiction—is manifestly insufficient. The prolific Lessing, author of more than fifty books, was an eclectic writer who continuously experimented with the boundaries of both subject matter and form. She expressed her imaginative ideas across a broad spectrum of literary genres, ranging from psychological and social realism to speculative fiction, fable, and fantasy. Few other writers have published in so many genres: plays, poems, polemical and occasional essays, autobiography, and memoir, to say nothing of opera librettos, a graphic novel, and sketches focusing on London and on cats. Even within the genre for which Lessing is best known, fiction, the extensive list includes short stories, novellas, novels, and several multinovel series, one of which—Children of Violence (1964 - 1969)—must be counted among her most accomplished works.
In the realist mode, Lessing drew on her experiences not only as a woman but as a utopian Communist in apartheid southern Africa and later as a disillusioned Marxist in England. Years before the word "terrorist" became a regrettably routine part of the contemporary vocabulary, she published The Good Terrorist (1985)—short-listed for the Booker Prize—which focuses on a well-intentioned but politically naïve female activist. Similarly, anticipating the subject of aging and physical decline well before it began to appear in contemporary cultural analysis, Lessing explored its vicissitudes in several novels. Middle-aged Kate Brown of The Summer Before the Dark (1973) takes an unwilled life-altering inner journey through which she accommodates herself to her diminishing maternal and sexual roles; the widowed Sarah Durham of love, again (1996) struggles unexpectedly with romantic longing and unrequited desire during her sixth decade. Two pointedly realistic novels about old age—The Diary of a Good Neighbor (1983) and If the Old Could. . . (1984)—appeared under the pseudonym Jane Somers; through that strategy, Lessing tested her premise that it was difficult for "new" writers to achieve publication. (Amusingly, though the novels were accepted under the false name, one editor recognized the writer and another thought the style resembled that of Doris Lessing.) This brief overview of Lessing's realist fiction doesn't begin to do justice to her classic short stories, including those set in Africa, such as "The Old Chief Mshlanga," and the shocking narrative of female ennui unto death, "To Room Nineteen."
Lessing also published a number of speculative narratives, including the apocalyptic Appendix to The Four-Gated City (1969)—the brilliant concluding volume of Children of Violence—as well as Briefing for a Descent into Hell (1971), The Memoirs of a Survivor (1975), and a second five-volume series, Canopus in Argos: Archives (1979 – 1983). Her unsettling novel, The Fifth Child (1988), resists categorization altogether: is it a work of realism? Gothic fantasy? fable? feminist nightmare? The postapocalyptic continent, Ifrick (Africa), where Mara and Dann http://www.dorislessing.org/mara.html (1999) and its (cumbersomely titled) sequel, The Story of General Dann and Mara's Daughter, Griot and the Snow Dog (2006), are set represents an even more divisive environment than that of Lessing's earliest fiction, beginning with her powerful first novel, The Grass Is Singing (1950). Whether set in the past or the future, her speculative narratives are ultimately instructive chronicles of life in our present era, influenced by the pathologies of history. Lessing was both a resolute realist/pessimist who questioned whether the human race could evolve positively from destructive patterns of behavior and (though less frequently) an optimist who could envision more benevolent scenarios for the future.
For many years a student and practitioner of Sufi mysticism, Lessing embedded in her fiction allusions to Sufi teaching stories and explored emergent strands of the contemporary zeitgeist well before they reached her readers' awareness. Perhaps she acquired her seer-like capacity to notice things that others missed as a result of her role as an outsider—a position initially thrust upon her by the circumstances of her birth and childhood but one that she subsequently embraced. Born of British parents in Persia (now Iran), she grew up in apartheid Southern Rhodesia (now Zimbabwe) and emigrated to England (still England) when she was thirty. Even these few biographical details regarding her formative years in areas of the world that were—and still are—in significant social and political flux suggest her fortuitous proximity to some of the major political upheavals of the past century.
Ultimately, labels fail to do justice to Doris Lessing's protean imagination, an observation confirmed by her final work of . . . fiction? biography? In Alfred and Emily (2008), she offers mutually exclusive versions of her parents' lives: one based on fact, the other fictitious. In the latter version, she creates more satisfying lives for her parents than those they actually lived, profoundly scarred as they both were both physically and emotionally by the first World War. In the imaginary version, Alfred and Emily do not marry each other, an outcome that removes from their nonconvergent stories a daughter named Doris.
Let us celebrate Doris Lessing not only for her masterpiece, The Golden Notebook, but for the full range of her extraordinary literary and ideological expression: her skillful experimentation with narrative conventions, paired with her provocative challenges to orthodoxies of all kinds. For more than six decades, she continued to surprise and challenge and delight her readers, always remaining several steps ahead of our expectations. A true original in every sense, Doris Lessing, the accomplished literary shape-shifter, will be greatly missed and not soon forgotten.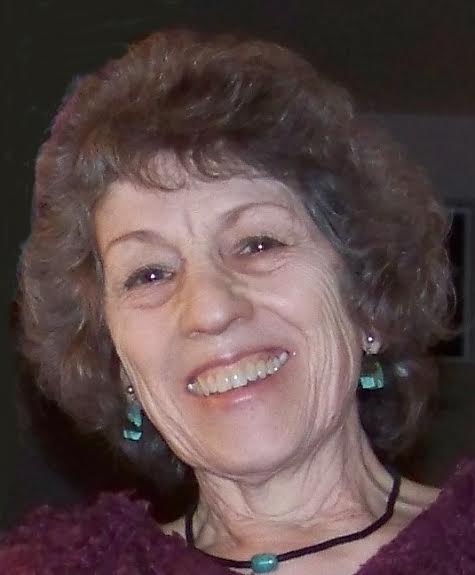 Roberta Rubenstein, professor of Literature at American University, is the author of The Novelistic Vision of Doris Lessing: Breaking the Forms of Consciousness (1979). Her new book, Literary Half-Lives: Doris Lessing, Clancy Sigal, and Roman à Clef, will be published May 2014.