By Elizabeth Beier
This May, the first Queers & Comics Conference was held in New York City, and it featured LGBTQ cartoonists, scholars, publishers, and editors. It was an international and intergenerational affair, with artists flying in from Europe, Canada and Australia. Two of the panels focused on women: one about the pioneers of women's queer comics, including Lee Marrs, Trina Robbins, Roberta Gregory, and Mary Wings. Another focused on female sexuality in comics, and featured Erica Friedan, Jennifer Crute, Ellen Forney, Women's Review of Books Comics Editor Jennifer Camper, and Texta Queen.
[Click on the images below to see a large, readable version]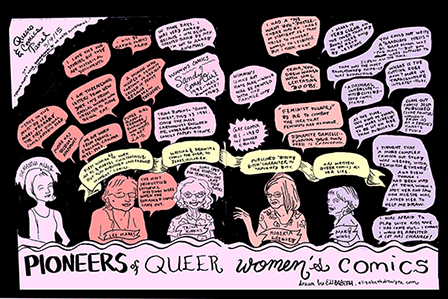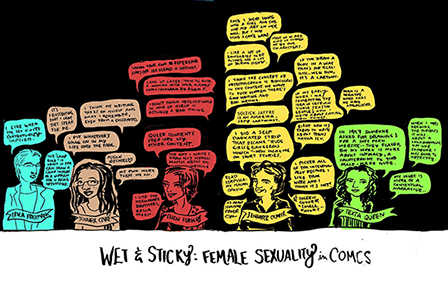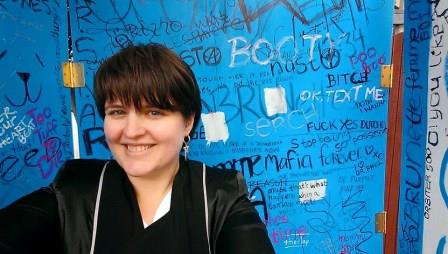 Elizabeth Beier, a cartoonist was on the "Queer Memoir" panel at the conference, drew these panels and more. She has an ongoing comic series called Bisexual Trials and Errors, which you can read snippets from or buy at www.elizabethdrewyou.com. Her professional alter-ego works as a graphic designer for climate change related nonprofits. On May 23rd she released a comic book called We Belong: Stories and Portraits from the Lexington Club, which tells stories from San Francisco's last lesbian bar, which is now closed.