By Ellen Feldman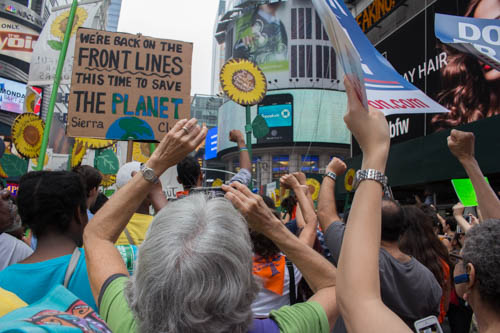 I was heading down 53rd Street from the Museum of Modern Art and turned left on Sixth Avenue toward the International Center of Photography—but since the street was closed to cars, and cops were everywhere, I turned around. The Sebastiao Salgado exhibit could wait for another day. The People's Climate March was coming right at me, and I jumped in.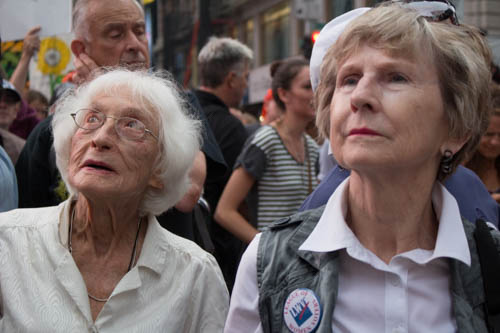 Camera in hand, I was most interested in the women of (more than) a certain age—the old left, marching together with their new left descendents: my generation. We talked, and I photographed.
The high point: an incredibly long (five-minute?) moment of silence, with raised fists, which I gather was maintained all along the march. I thought of my mother, who had gone to Washington for the 1963 March on Washington for Jobs and Freedom march; my sister, who has attended uncountable demonstrations; and my own participation in long-ago antiwar protests.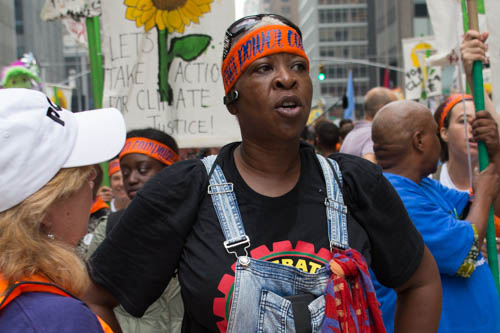 When the moment of silence ended with a roar of shouts, I asked a woman what the silence was for, and she said, "The earth!"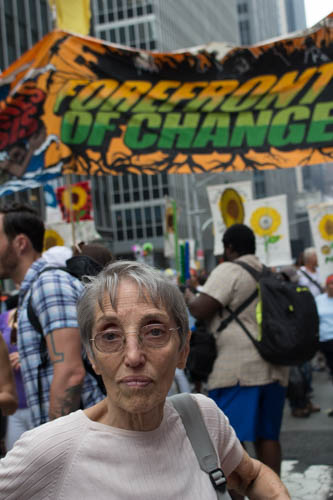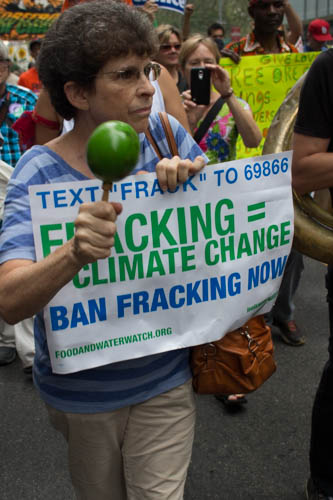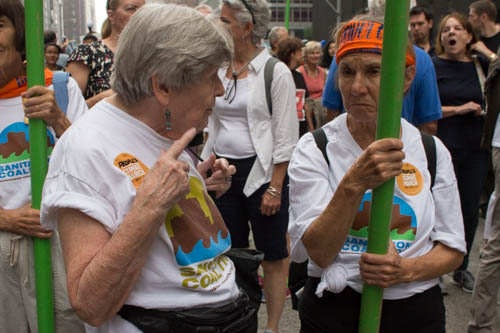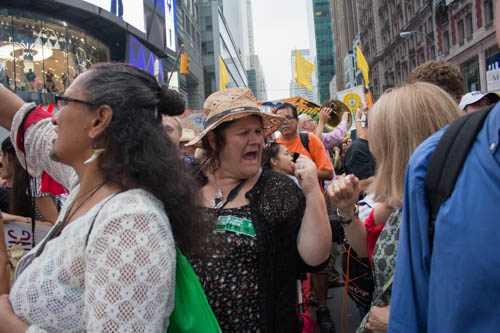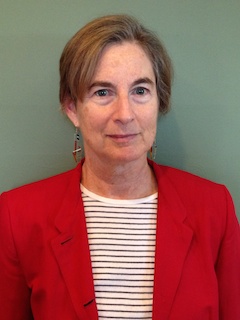 Ellen Feldman is a fine arts photographer whose portfolios often take off from her interests in street photography and film history. In addition to exhibiting her photos in solo and group shows, she has self-published a photo/comic book of a dancer incorporated into a Fantastic Four comic: The Dancer as the Invisible Girl, and two books of street photos: Les Mystères de Paris/Paris Mysteries and A Week in Prague: Wall People/Street People. Feldman is the photography editor of Women's Review of Books. She holds a PhD in Cinema Studies from New York University.