By E.J. Graff
It seems so long ago now, that innocent time when the nation's pundits were agitated about oversensitive college students who wanted "safe space" and freedom from "microaggressions"—which to the uninitiated sounds like being stabbed with a toothpick. Could it have only been a year ago that commentators were wringing their hands about attacks on freedom of speech by overprivileged kids who had tantrums when mean professors disagreed with them?
Of course, that was before
"alternative facts."
That was before we were facing a
president who does battle with the entire idea of knowledge
, imposes
gag rules
on federal agencies, says he's
at war
with the free press—and too much else to list.
But indulge me. A year ago,
PEN America
, which "stands at the intersection of literature and human rights to protect free expression in the United States and worldwide, wanted to commission a report on the campus tempests, and asked me to investigate incidents in which students who purportedly couldn't tolerate differences of opinion.
From
commentaries
I had
read
, I was pretty sure I'd find intolerant, oversensitive students. I read through stacks of news reports, and my supervisor at PEN and I came up with three news stories we wanted to investigate in detail. First was
an infamous case at Yale
, in which a faculty couple who supervised a residence wrote an email expressing confidence that students could supervise one another about racist Halloween costumes, without administration interference. The couple was attacked by what seemed like the entire campus for insensitivity. Second was the case of the University of California system's
bruising debate
over whether the Boycott-Divestment-Sanctions (BDS) movement was prompting antisemitic incidents on campuses, and if so what to do about it. The third was an incident involving the communications professor Laura Kipnis, who wrote an
article in the Chronicle of Higher Education
objecting to Northwestern University's new policy banning intimacies between professors and undergraduates. In a follow-up article she wrote about being investigated for possible Title IX violations, complete with Kafkaesque hearings, because of what she had written.
Surely, my PEN colleague and I concluded, each of these was a perfect example of the threat to free speech.
So, I was surprised when barely anyone responded to my interview request emails—not campus administrators and not student activists. People have refused to talk with me before, but this seemed different. I pulled out all the approaches in the reporters' toolbox: I left voicemail and Facebook messages and reached out through intermediaries. In one case I got a woman's rabbi to ask her to call me (that worked!), and in another I spoke to a chain of people via Skype, each vouching for me to the next, until I finally reached the central characters, all the while promising to keep everything off the record unless the person explicitly agreed that it could be used (that worked too!). I hated using my personal experience to prove I was trustworthy—it seemed so cheesy—but I wrote emails to black student activists at Yale explaining that while I am white, not everyone in my family is, and that I was eager to help them explain their points of view to the world at large (and that worked!). Finally, PEN's executive director Suzanne Nossel emailed campus administrations, using her institutional power to call other institutions to account (that worked!).In the end, not everyone spoke to me -- for instance, Nicholas and Erika Christakis, the Yale residence hall supervisors who'd been both vilified and praised, chose to avoid any further fray--but enough did to give me a picture of what was happening on campuses.
My sources' reluctance to trust PEN or a journalist started to make sense once I started my interviews. In every case—every single one—the story had been badly distorted in the media. I did not find hypersensitive students who couldn't handle dissent. I found hardworking, thoughtful advocates who had strong points of view, with the experience, facts, and intellectual nuance to back them up. The clash was absolute, between narratives of oversensitivity, rampant antisemitism, or attacks on free speech, and the reality that students were in some cases putting their careers on the line to demand that racism and sexual assault be treated seriously. Some of the students were inexperienced at working out conflicts among differing perspectives, but none were totalitarians. And the college administrations, for the most part, understood that their students were expressing points of view on urgent problems. They did not see them as fragile or whiny or intolerant. In short, I didn't find the attacks on free speech I expected to find. Instead, I discovered students who were using their freedom of assembly and their rights to petition their administrations and to speak out—even though they were paying a real cost in public reputation. I came to see that at least some of the students felt that they had opponents in the news media—yes, opponents—who were accusing the students of trying to shut down others' free speech in order to shut down the students' free speech.
I did find a few professors who were afraid that conservative students might call in a
Title IX
violation if the professors tried to teach about, say, rape law. I did find some campus Title IX offices who appeared to be overzealously protecting their university's reputation rather than helping suffering students or ensuring a thoughtful and fair process for the accused. But I didn't find an epidemic of trigger-warnings or a plague of political correctness.
It made my brain spin. Now that we have our new president, I recognize the tactic: he's claiming that other people are acting like Nazis when they don't agree with him.
The language of microaggressions and trigger warnings was less confusing once I spoke with those who were wielding it. I ended up calling such terms "the new language of harm." Something new, I believed, was happening on campuses, which was linked to new technologies, quick communication, and the coming of age of the potential majority-minority US. Today's campus activism is different from that of the sixties (and its offshoots in the seventies, eighties, and nineties). And it may be coming to fruition now, as millions of people take to the streets to protest injustice.
Read the PEN report for yourself,
here
, to find out what the organization concluded. My own final thoughts were of how impressed I was by the students' dedication to standing up for one another, across issues and identities. We're seeing that now in the Women's March, in the protests against the Muslim travel ban, and in follow-on organizing. It gave me hope then. And it gives me hope now.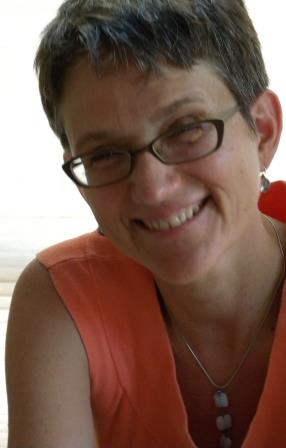 E.J. Graff
is managing editor of
The Monkey Cage
blog at the Washington Post and a senior fellow at the Schuster Institute for Investigative Journalism at Brandeis University.