By Sandra Adell




Josephine Baker
Paul RobesonIn May 1921, New York City's Great White Way, as Broadway is popularly called, glittered bright with color when some of the country's most talented black actors, singers, and dancers took over the stage of the Sixty-Third Street Theatre in Noble Sissle and Eubie Blake's all-black musical Shuffle Along. The show made history, not only because it was the first musical with an all-black cast to be produced and directed by African Americans on Broadway, but also because it was the longest running black musical up to that time: 504 performances. The show produced numerous stars, some of whose names now are all but forgotten, others who are still well known, including Josephine Baker, Florence Mills, Fredi Washington, Adelaide Hall, and Paul Robeson.
Audra McDonaldFast forward to nearly a century later, to the 2016 Tony Awards. Thanks to the large cast of Lin-Manuel Miranda's musical Hamilton and the casts of the revival of the musical The Color Purple and the new musical Shuffle Along, or the Making of the Musical Sensation of 1921 and All That Followed starring the six-time Tony Award winner Audra McDonald, the televised awards cermony was the most diverse in the history of the Tonys, with many of the awards going to people of color, some of whom are at the beginning of their careers.

However, what has been overlooked in the excitement over this historical moment is the fact that only one play by a woman was produced on Broadway during the 2015 – 2016 season, Eclipsed, by Danai Gurira—which was nominated for six Tonys, including Best Play. Better known, particularly among younger audiences, for her role as the zombie killer Michonne in the hit tv series The Walking Dead than as a playwright, Gurira made theater history as the first woman to have a play produced on Broadway with an all-female cast and director (Liesl Tommy). That they are all of African descent makes this play as significant for women theater artists in the twenty-first century as Ntozake Shange's play for colored girls who have considered suicide/when the rainbow is enuf was for the twentieth. When asked about her Broadway success, Danai said, "It's great . . . "But why hadn't it happened already? We obviously still have a long way to go."

Starring Lupita Nyong'o, Eclipsed tells the story of the lives of five Liberian women, three of whom are "wives," or rather sex slaves, to an unnamed and unseen (he never appears onstage) commanding officer of a rebel Liberian army unit. Two other plays by Gurira, Familiar, which ran off-Broadway at Playwrights Horizon in 2016, and the 2006 Obie (off-Broadway) award-winning In The Continuum, which she co-wrote with the actor/playwright Nikkole Salter, have established Danai Gurira as a formidable female figure in American theater today. What remains to be seen is whether or not the cracks she made during the 2015 – 2016 season in the glass ceiling of commercial theater are wide and deep enough to allow other women of color to pass through.


Lorraine HansberryIt's worth keeping in mind that in 1959 Lorraine Hansberry became the youngest person and the first African American woman to have a play produced on Broadway with A Raisin in the Sun. It took over a decade and a half for another African American woman playwright, Ntozake Shange, to make her way to Broadway. Shange's for colored girls opened at the Booth Theatre in September 1976. This lapse was not due to a lack of production-worthy plays by black women. A December 2010 report in Theatre Journal by Kathy Perkins and Sandra Richards, "Black Women Playwrights in American Theatre," provides important insights into why black women continue to have difficulty getting their work produced.

In their admittedly informal survey, Perkins and Richards report that plays by black women that received professional productions in regional theaters during the first two decades of the twenty-first century went from an all-time high of more than forty during the 2005 – 2006 season to fewer than twenty during the 2009 – 2010 season. They attribute the peak of the late 2000s to philanthropic organizations such as the Lila Wallace, Ford and Joyce Foundations, which provided funding to regional theaters in an effort to increase the diversity of both audiences and artists. The problem, as Perkins and Richards see it, is that when regional theaters do produce plays by black women, they tend to stick to the work of the same small group. Thus, they write, "From roughly 1992 to 2003, Cheryl West, Pearl Cleage, Suzan Lori-Parks, Endesha Holland, and Anna Deavere Smith were the most produced black playwrights." Many regional theatres include only one "black play" in their season, which goes up in February—Black History Month.

While Perkins and Richards's report shows that the situation for black women playwrights improved during the latter part of the twentieth century, they caution that a close look reveals that few African American women are actually being produced—citing the 2005 – 2006 season as an example. "The 2005-06 season saw 41 productions of black women's plays," they argue, "but only two women―[Lynn] Nottage and [Regina] Taylor―accounted for thirty-three of the forty-one produced." There is a simple explanation for why these women continue to have their works produced: they are award-winning playwrights whose works audiences are eager to see, so their plays fill the seats in theaters large and small. Financially strapped theater companies are reluctant to take risks with new playwrights or with plays that depart from the realism that dominates American theater.

Richards and Perkins note that black women playwrights, like women in general, have difficulty even moving their work beyond the developmental stage. Their plays, even commissioned ones, receive readings and workshops, but many fewer productions compared to those by men. Black women often find themselves competing with black male or white playwrights for the single funded "black" slot in a theater's season.

And there's the legacy of August Wilson. His cycle of plays about black life created work for many black theater artists—including Danai Gurira, who played Martha Pentecost in the 2009 Broadway revival of Joe Turner's Come and Gone. But black playwrights must compete with his oeuvre when the time comes for artistic directors to select their seasons. Thus, according to Perkins and Richards, black women playwrights fared poorly during the 2007 – 2008 season because Sarah Ruhl's The Clean House and plays by August Wilson dominated the stages of regional theater companies. Artistic directors have not yet gotten to the point where they feel fiscally "safe" including more than one or two women or African Americans or other people of color in a single season. They're afraid of losing their audiences, especially their regular subscribers.

Other problems that have hindered black women playwrights, write Perkins and Richards, are the small number of African American directors in professional theater and the dearth of African American critics and scholars. Critics, even those who write negative reviews, help to create theater history; likewise with scholars. The work of theater scholars ensures that the archive, the historical record, is preserved and that the artists' legacies are passed on to future generations. Unfortunately, the number of scholars specializing in black women's drama and theater, while never large, has dwindled greatly over the past few decades. Like other areas in the humanities and performing arts, opportunities for publishing scholarly books and articles about theater, which are crucial for anyone seeking an academic career, are increasingly hard to find. Thanks to such mainstream awards as the Tonys, a few select publishers are beginning to publish plays by black women. Perhaps in the not-too-distant future, now that their work is being made available in print, black women playwrights will receive some of the recognition that black women novelists have enjoyed from scholars, critics, and general audiences since the early 1970s when a few brave black women began offering the first college courses on Black women writers.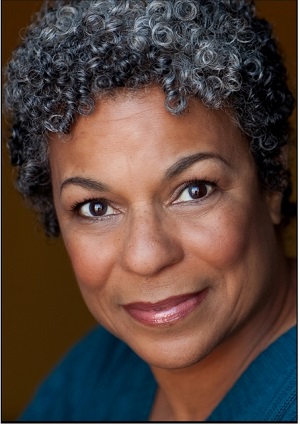 Sandra Adell is a professor in the Department of Afro-American Literature at the University of Wisconsin-Madison. She is the author of Double-Consciousness/Double Bind: Theoretical Issues in Twentieth Century Black Literature, Confessions of a Slot Machine Queen, and the editor of Contemporary Plays by African American Women: Ten Complete Works.