By Diane Reynolds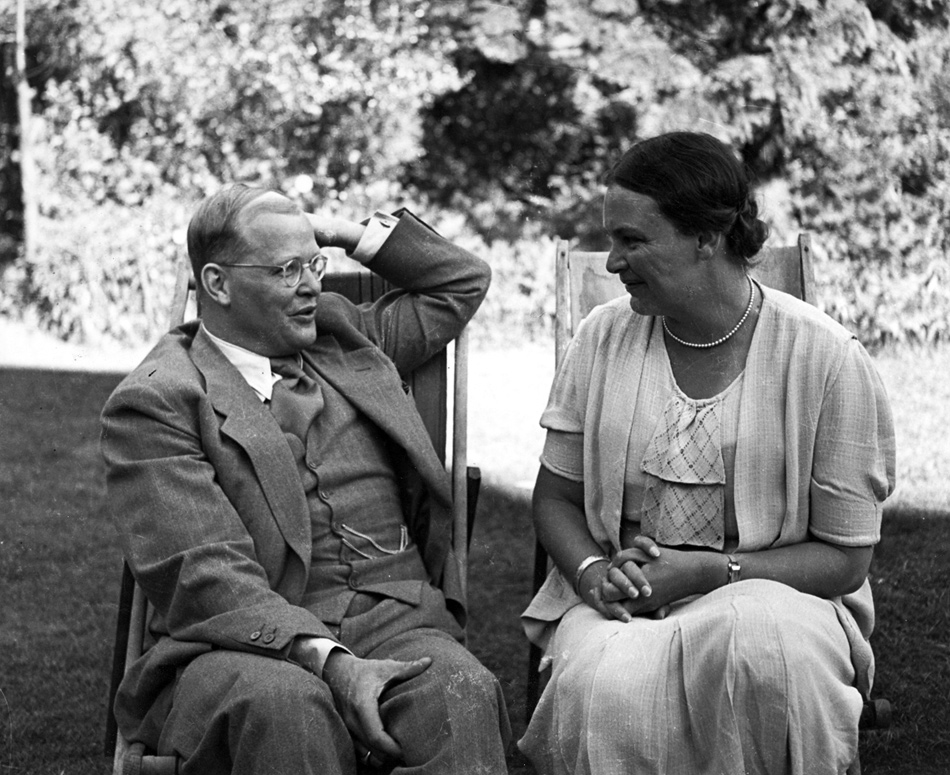 Dietrich & Sabine Bonhoeffer, 1939In the spring of 1939, the German theologian Dietrich Bonhoeffer visited his twin sister Sabine in London, taking with him his best friend Eberhard Bethge. World War II loomed, and during idle moments in Sabine's garden, amid the forsythia and dark mauve lilacs, during what Sabine called "a magical spring," Bonhoeffer wondered if he should allow himself to be caught in England when the war started. He was, after all, in the company of the two people in the world with whom he felt, as he put it, "in contrast to … other people … a remarkable sense of closeness."

Bonhoeffer, who was hanged by the Nazis in the last days of the war, catapulted to fame after his death, when his prison writings were published as Letters and Papers from Prison. His personal writings and poems interspersed with theological musings exerted a pull on the popular imagination, as did his resistance to the Nazis.
Say "German theologian" and most people's eyes glaze over. But if one talks about Bonhoeffer's anti-Nazi activism and the challenges he faced, things get interesting. Why did he keep coming back to Nazi Germany—of all places? He could have gone to Gandhi's ashram—his religious community—in India in 1935. In 1939, he was safe in America. He sailed back to Germany right before the war started. Why? Why did he get involved in a plot to kill Hitler when he was a pacifist?

How do any of us make moral and ethical decisions in real time when we don't know how the story will end? How do we live decently? Bonhoeffer grappled with all this.

Women have appeared only fleetingly, like shadows, in Bonhoeffer's life story as it is usually told. The difference between the received narrative of his life—what the filmmaker Laura Poitras calls the "locked narrative"—and the reality I discovered in primary sources puzzled me. As I researched, I was surprised at the extent to which women populated Bonhoeffer's innermost circle of those with whom he shared the deepest emotional intimacy. They informed his theology and helped determine his actions against the Nazis. If, for the early women's movement, the personal was political, for Bonhoeffer, far more than for most people, the personal was the theological and the theological the personal. Women were central to his life and thought.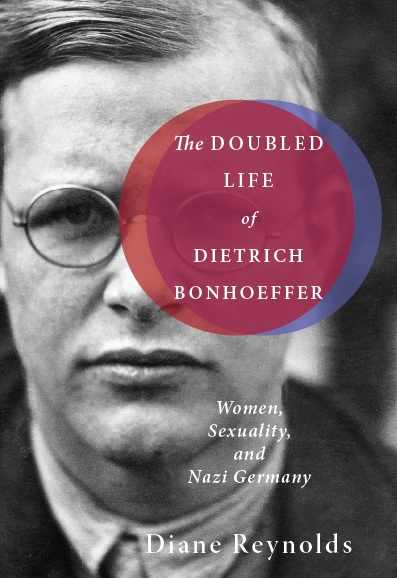 I wrote The Doubled Life of Dietrich Bonhoeffer to reinsert these women into his life. I wanted to establish an accurate story. I also wanted to write a readable narrative that would give readers a feeling for life in Nazi Germany, especially during the war. For example, to visit Bonhoeffer in prison in Berlin, his young fiancée Maria von Wedemeyer—often depicted as a one-dimensional cutout— had to traverse a landscape that was bombed, dangerous, and bleak. This situation is easy to forget when, in other sources, she seems so often simply to magically appear at his side. I also supply new information on Elisabeth Zinn, purported by some to have been Bonhoeffer's first fiancée—and I have published the first picture of her. It can be easy to fall into depicting women as stereotypes, and I worked hard not to do that. These lives had many contradictions. They were complex.

Writing primarily about women thrust me into the genre of women's writing—letters and memoirs by Bonhoeffer's sister, fiancée, grandmother, and others. These often put a strong emphasis on the domestic, in contrast to predominately masculinized biographies, which are filled with the manifestly important business of church struggle and theology. In The Doubled Life, I sought to capture some of the domestic flavor of the women's writing and to provide the sensory context missing in many accounts: the food people ate, the movies they saw, the effect on their lives of a cold winter or rationing. This seems especially important given Bonhoeffer's own emphasis on the theological importance of "this world."

His relevance today is startling, and it is too bad that few young people have heard of him. The problems he faced—an increasingly marginalized church, the privileging of rationalism over faith, the worship of technology, rising racism, sexism, scapegoating, and terror—are still with us. We face demagoguery and nationalism. Will the experiment in US democracy go the way of the Weimar Republic? Will the European Union survive, any more than the League of Nations did?

As a biographer, I continue to be haunted by the question of hubris: how can we purport to understand the life of another person? I am fascinated by the issue of anachronism: how can we understand a person from another time, with our post-1945 mindset? How do I put on his lenses rather than impose my own? How does a post-war American understand Nazi Germany?

And the question nags: why have women so often been marginalized in the biographies of "great men"? What are the implications of this?

I have found some possible general answers, from Klaus Theweleit's contention that the German biographical tradition deliberately downplays the role of women in the lives of "great men," to the simple pragmatics that biographies tend to come in at standard lengths that often put women's contributions on the chopping block. In the case of Bonhoeffer, in particular, I suspect that the queer aspects of his life have tended to encourage a turn away from women, on the basis of not looking for what you'd prefer not to see. I am, however, also interested in what other people have to say in terms of their own contexts.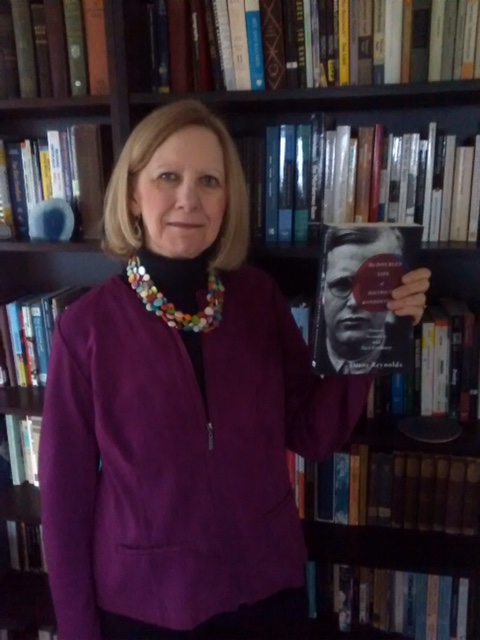 Diane Reynolds, a journalist, teaches English at Ohio University Eastern Campus.