By Jean Trounstine
I met Zoe Giannousis on a wintry evening at the community college in Lowell, Massachusetts, where I facilitate my Changing Lives Through Literature (CLTL) program. Along with Zoe, there were eight women, all struggling with court issues, family conflicts, and the dark well of abuse, addiction, and crime. In CLTL they gather with a judge, two probation officers, and me for a reading group—an alternative sentencing collaboration between academia and the courts that began almost 25 years ago, and that has now spread across the state and the country, and across the Atlantic to England. For the next fourteen weeks, as a condition of probation, they dive into animated discussions of books including Toni Morrison's The Bluest Eye and Ann Tyler's Dinner at the Homesick Restaurant.
Unlike the majority of the women in CLTL, however, Zoe had served time. This was not because of an actual crime she had committed. She had been locked up in the Massachusetts Correctional Institution (MCI)-Framingham in the Awaiting Trial Unit, where, according to the Massachusetts Women's Justice Network (MWJN), more than forty percent of the women being held have not been found guilty. Nationally, according to the New York City Citizens' Crime Commission President Richard M. Aborn, the US has one of the world's highest rates of holding the accused before trial at more than 21 percent. In jails alone, calculates the US Bureau of Justice Statistics, in 2013 more than 380,000 were "unconvicted."
Giannousis was a victim of the two-tiered justice system in the United States. As the late US Attorney General Robert F. Kennedy said at the first National Bail Symposium in 1964, "Usually only one factor determines whether a defendant stays in jail before he comes to trial. That factor is not guilt or innocence. It is not the nature of the crime. It is not the character of the defendant. That factor is, simply, money."
On March 21, 2013, about seven months before I met her, Zoe was living in Lowell with her two sons and her parents, struggling to make ends meet. She commuted forty miles each day to a waitress job. Her situation was a far cry from her years in New York City, where she'd studied at the Fashion Institute of Technology and freelanced for the likes of the designers Donna Karan and Calvin Klein. Things began falling apart after she moved home for the sake of her mother, and was diagnosed with bipolar disorder. And the bottom fell out when she traveled to Germany for a fashion job, met her abusive husband-to-be, got pregnant, and within three months, got married—"walking through it all like a zombie," she told me. Looking back, she realized she should have seen the warning signs of domestic violence. Her husband took her back to the US and forbade her to work. When she was pregnant with their second child, he banged her head on the hood of their car, and this was only the beginning.
On that day in March, she drove to her job after four days of taking Fanapt,
a new medication prescribed for "mental, mood disorders" such as depression. "No one knew much about it," she said, but her doctor had given her samples to see if it would work. So many medications had failed her. Divorced from her husband since 2006, she was healing from a nervous breakdown and several attempted suicides. Her kids had had problems with drugs and school in the wake of their parents' tumultuous marriage. Zoe was, however, getting better, proud to be a manager even at $12 an hour, working from 10:30 in the morning until 10:00 at night. She had no idea that a report by NAMI Mass found that people suffering from mental illness are at greater risk of arrest than the general population, and that "arrest and detention have become an alternative to mental health treatment."
She arrived home from work late, aware that her younger son was staying overnight at a friend's house. He was mischievous and, she said "messing up in school," so when he called her at 2:15 am, Zoe, guilty and overly compliant, agreed to pick him up. Back on the road, she found she was woozy from the medication and pulled into a 24-hour gas station to get her bearings.
She parked at an odd angle that must have alerted police driving by. An officer approached her window and asked for her driver's license and registration. He asked if she was on drugs, and when she said no, asked if she had been drinking (she had not). Then he told her to step out of the car. She became dizzy—something she later learned was a side effect of the new medication—and fell.
"You're on something major," said the policeman.
"Just Adderall, I've been taking it for years, and this new med."
Another fall. More attempts to describe the medication as an antipsychotic. Nothing worked. She was arrested for driving under the influence (DUI), assigned a court date, but was able to keep her license..
The criminal justice system then totally fell apart for Giannousis. The arrest meant she had a record and an "open case." So a few weeks later, when her younger son decided to smoke dope in her car while she was driving, and she yelled at him to stop, while speeding up to 72 miles per hour and crossing lanes poorly, two policeman pulled her over. Smelling the marijuana in the car, they cuffed Zoe and her son, and separated the fifteen-year-old from his mother to question him separately. The son, out of fear, proceeded to tell the cop that he got his dope from his mother. She failed a sobriety test in spite of the fact that she had consumed no alcohol, nor any other drug but her prescribed medication.
Because of her open case, Zoe's court-appointed lawyer could not persuade the judge to let her post bail. Ludicrously, since she had already been arrested and charged with a DUI (and the court refused to delve further into her medication side effects), she was labeled "dangerous."
Cash bail is only one of several systems used across the US to insure that defendants will show up for their trials. Maine Pretrial Services, for example, provides pre-arraignment screenings and, if appropriate, release and supervision. People are discharged on their own recognizance, sometimes with a bracelet or other monitoring system, keeping them with their families in their communities while they await trial. In Massachusetts, however, bail commissioners come to the police station and charge defendants forty dollars for the privilege of posting bail. As reported in Mother Jones, even more common are bail bondsmen who, by the 1940s, had developed a US-wide system to assure people either paid up or went to jail.
Women, in particular, are often denied bail because they are deemed to be flight risks. But according to MWJN, this really means they do not have steady employment, own homes, or have clear community ties. Some may have outstanding warrants or prior histories—but the MWJN found that these women show up for trial as often as those who have no such backgrounds.
At the police station, Zoe's lawyer told her that she had to give the Department of Children and Families permission to look into her case; if she did not, the lawyer implied, she could lose her children—and in fact, they ultimately ended up institutionalized. The police held her overnight in jail and then took her to court the next day for an arraignment. She was charged with a second DUI, child endangerment, reckless endangerment, reckless endangerment of a child, speeding, and lane violation. She was also charged with possession, although that was later dismissed.
Studies show that most women in prison are single mothers, and that when they are arrested, their children are placed immediately, unlike the children of incarcerated men.
Norma Wassel, of the Committee for Public Counsel Services, who founded the Bail Fund to help the indigent, said in an interview that taking women out of their community while they await trial has damaging consequences: "They lose public housing, custody of children, even if it's temporary, public benefits, treatment slots in drug programs, and jobs." Wassel added, "Being in jail can exacerbate mental health conditions." She also pointed out, in testimony against building a new jail for women in Massachusetts, that a large-scale study showed that those held in jail pretrial were four times more likely to be sentenced to jail and three times more likely to go to prison than those who were not.
Zoe, classified as an "imminent threat," ended up spending 37 days at MCI-Framingham—without having been convicted of anything. She then pled guilty in the original case, in order to get her kids back. She has not yet gone to trial for the second case. On probation, she has no job and now, a revoked license. She is working to restore her relationship with her children.
The Pre-Trial Working Group, founded to take up the cause of those like Zoe, recommends doing away with cash bail, instituting instead a statewide, pretrial services system that assesses people to determine their flight risk, and educates legislators, policy makers, and the public about the positive results of programs that "divert" defendants from the criminal justice system into social service programs. Such reforms would save Massachusetts $125 a day per person, reduce overcrowding without building new prisons, and lock up only those awaiting trial who have been deemed truly dangerous—certainly not women like Zoe.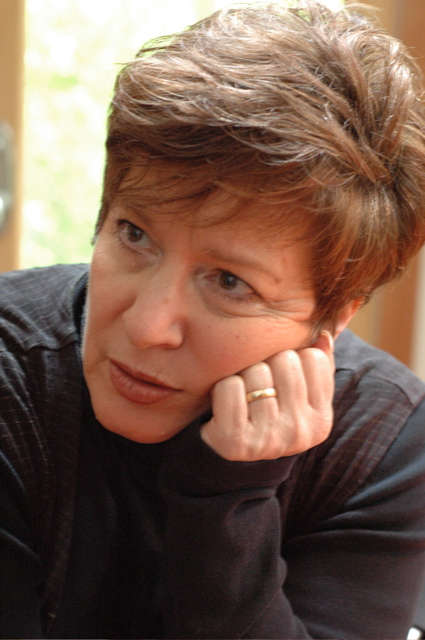 Jean Trounstine is an activist, author, and professor at Middlesex Community College who worked at Framingham-MCI for ten years, where she directed eight plays with prisoners. She co-directs Changing Lives Through Literature and has written five books, including her highly-praised Shakespeare Behind Bars: The Power of Drama in a Women's Prison, and Boy With A Knife: A Story of Murder, Remorse and the Fight for Justice, forthcoming in 2015. Follow her @justicewithjean.