By Robin Becker
I began attending the Associated Writing Programs annual conference for creative writers, teachers, and publishers about thirty years ago. In 1984, I was teaching
at MIT, and the annual trip to AWP meant a chance to glimpse my writing heroes and hear them read their work. That year, the conference was held in Tempe, Arizona, where I was thrilled to see the poets Adrienne Rich and June Jordan danced together at one evening party.
Although now about 12,000 people attend the conference, only about 1,000 went back then, and there were many fewer panels, readings, and book-fair booths. In fact, a person could actually attend most events—something that is impossible at today's conferences, with their hundreds of speakers and exhibitors.
Looking back, I see that at AWP, I learned about literary citizenship, about joining the larger conversation. Wandering the book fair, I learned about the world of independent magazines and book publishers. I practiced speaking with editors and asked many questions. At panels and readings, I learned about turf wars and the many streams of American poetry. Listening to a great range of poets and prose writers, I learned about my own tastes.
Eighteen years ago, someone asked me to join a panel she proposed. When the selection committee approved it, I worked diligently to come up with eight minutes of brilliant copy to read, terrified that I wouldn't seem smart enough for the esteemed company! Now, I continue to sit on panels and, perhaps more importantly, I attend panels on which my former students speak.
This year, the annual cornucopia of panels, readings, pedagogy sessions, and offsite events throughout Seattle offered something for every student, teacher, editor, and writer. To guard against a kind of AWP-mania, I studied the three-day program at home and prepared an hour-by-hour grid—which I pretty much followed.
On Thursday morning I attended the panel, "Courting the Peculiar: the Ever-Changing Queerness of Creative Nonfiction," in which Mary Cappello delivered a memorable lyric essay—in record time. A reading by Copper Canyon poets featured Ellen Bass (Like A Beggar) and Marianne Baruch (Cadaver, Speak), two wonderful poets with new books. At the Women's Review of Books table, I said hello to WRB editor in chief Amy Hoffman and publisher Ian Mellenby and then wandered the immense book fair, scanning rows of exhibitor booths: book and magazine publishers, writing programs, festivals and literary centers. As always, I wish I'd had more time at the book fair.
On Thursday evening, I joined University of Pittsburgh poets Alicia Ostriker and
Barbara Hamby for a poetry reading at the Seattle Public Library, a wonderful new glass and steel building designed by Dutch architect Rem Koolhaas. An offsite event, our reading attracted a small (but appreciative!) audience.
A Friday panel on rhetoric in contemporary poetry invited audience members to consider anaphora, aporia, and chiasmus. Poets Sharon Dolin and Linda Gregerson demonstrated the power of such strategies with great examples.
At noon on Saturday, I sat at the University of Pittsburgh Press table and signed copies of my new collection of poems, Tiger Heron. To my great pleasure, I discovered that the press sold all fifty of the copies they had shipped to Seattle.
Celebrating a new anthology on the sestina, I served on the panel, Sestinas in the Twenty-First Century, joining poets Marilyn Nelson and Carolyn Beard Whitlow. A Saturday night reading by Sherman Alexie and Timothy Egan closed out my official AWP activities. Phew.
The writer Leslie Lawrence and I spent Sunday going to Seattle art museums, including the Chihuly Garden and Glass museum near the Seattle World's Fair Site. Bad weather forced flight cancellations, so I got stranded in Washington, DC. Nothing to do but drink coffee and read some of the books I'd stuffed into my carry-on.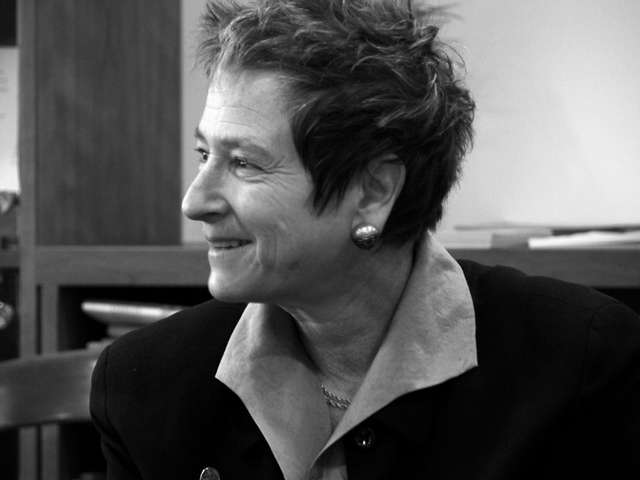 Robin Becker's seventh collection of poems, Tiger Heron, has just appeared from the University of Pittsburgh Press poetry series. Liberal Arts Research Professor of English and Women's Studies, Becker teaches at Penn State University and serves as poetry editor for Women's Review of Books.