By Marjorie N. Feld
When I began researching the history of American Jews and apartheid, I encountered what felt like an insurmountable hurdle:
the absence of women in archival materials. As the author of a
biography
of the Progressive-era feminist activist Lillian Wald, and a feminist teacher and activist myself, I simply could not believe that there were no women's voices in the archive collections of mainstream Jewish anti-apartheid activities. I despaired to think I would be writing a book entirely about men.
When I took a few steps back from the dilemma, I reasoned that the patriarchal nature of the mainstream American Jewish organizations that I was studying meant that men had held nearly all positions of leadership (and indeed still do). As I detail in my recent book,
Nations Divided: American Jews and the Struggle over Apartheid
(2014), these organizations stayed out of the anti-apartheid movement until the mid-1980s, citing the urgent need for Jewish unity and the dangers of the movement to the organized South African Jewish community, which remained largely silent on apartheid. As they endorsed a brand of zionism that silenced much of the criticism aimed at Israel's policies toward Palestinians, they again spoke of Jewish unity. They discounted Israel's increasing
commercial and military ties
to South Africa beginning in the early 1970s. As a consequence, those who felt their critiques of apartheid and Israel's occupation were intricately bound up in their Jewishness and informed by Holocaust consciousness, who extended their civil rights commitments to global anticolonialism, felt alienated and pushed out of mainstream Jewish life.


As this narrative arc took shape in my analysis, I eventually succeeded in finding self-identified Jewish women and men in the anti-apartheid movement—almost all outside of the mainstream American Jewish community. Importantly, these people gave voice to their own, distinctly feminist, critiques of that community: for its sexism and homophobia, its near-exclusive focus on intermarriage and assimilation, its lack of engagement with world issues, its increasingly "muscular" zionism. Some of these women joined New Jewish Agenda (NJA), a progressive, multi-issue, feminist, LGBTQ-inclusive, grassroots Jewish organization with local chapters active in anti-apartheid; others, like Rabbi Sharon Kleinbaum and Ruth Messinger, joined the movement by affiliating with secular organizations committed to South African divestment. For Kleinbaum, this was in student protests at Columbia University; for Messinger, in the New York City Council. To find Jewish women anti-apartheid activists, then, I had to look outside the mainstream Jewish world.

The idea to write about these women in a separate chapter crystallized once I realized that much of my analysis of Jewish
women and apartheid—apart from NJA and the biographies of Kleinbaum and Messinger—focused on the three United Nations conferences for women, part of the UN's Decade for Women from 1976 – 1985. While I hoped to steer clear of essentialist notions of womanhood, I tried to mirror the space carved out by these conferences. In them, women's own voices analyzed the gendered nature of power in both the Jewish and world communities.

I struggled earnestly to capture the vociferous debates in these women's settings over feminism, apartheid, Jewish unity, and justice. On the one hand, there were zionist women activists who saw zionism as analogous to feminism, drawing on ideologies of both liberation and self-determination. From their perspective, the anti-Israel, anti-Semitic political rhetoric and positions of some antiapartheid activists at key moments, such as at the UN conferences, proved prohibitive. Thus, these activists created an exclusivity that did not allow for zionist Jewish women who wanted to work both for women and against colonialism. On the other hand, though, there were antiapartheid activists, both Jewish and non-Jewish, for whom allegiance to zionism as a liberation movement denied the impact of the Israeli occupation on the Palestinian population and ignored Israel's role in supporting South African apartheid. Further, the idea that Zionism was a liberation movement alienated women of color and their allies as they sought to link colonialism and oppression across the globe. The 1975 UN Resolution 3379, which asserted that "Zionism is a form of racism and racial discrimination," emerged, in part, out of that agenda at these women's conferences. (The resolution was repealed in 1991.)

Writing about these conferences proved far more difficult than I could ever have imagined, mainly because the material forced me to reckon with how zionist Jewish women positioned themselves on pressing issues for women of both the global North and the global South. I grew up in a strongly zionist household, and my parents joined thousands of American Jews—including many Jewish women at the UN conferences—in protesting the "Zionism is racism" resolution. My Jewish community, which included a significant number of Holocaust survivors, also saw zionism as a liberation movement, the true answer to Nazi genocide and the antidote to Jewish extinction. Feminist zionists joined many of the Jews of my hometown in drawing upon their devotion to Israel to explain why they would not become engaged with the anti-apartheid movement. My book assesses the high costs of that decision.

The moment in which I was writing only intensified my feelings. Just as I was immersing myself in sources on Jews and South African apartheid, activists started using the term "apartheid" with increasing frequency to describe the relationship between Israel and Palestine. In 2009, the UN held a second world conference against racism in Geneva (the first World Conference Against Racism, Racial Discrimination, Xenophobia, and Related Intolerance, in 2001, was in Durban, South Africa). Many Jewish groups followed the lead of the World Jewish Congress in urging all nations to stay away from the conferences, fearing they would become platforms for attacks on Israel. At Durban in 2001 and in Geneva in 2009, organized Jewry, Jewish nongovernmental organizations, the US, Israel, and its allies were not present, while Jews who attended risked being labeled as unfriendly to Israel or self-hating. These were the same divisions present in the long debate over Jewish involvement in the antiapartheid movement at the UN conferences for women and beyond.

The story of Jewish women and apartheid, then, is the story of many American Jews in the anti-apartheid movement: American Jewish women felt they were forced to choose between Jewish loyalty and anticolonialist commitments. Indeed, these same stark choices are emerging in debates over the Boycott, Divest, and Sanctions (BDS) movement, which is modeled on the anti-South African apartheid movement and seeks to isolate Israel as punishment for its treatment of Palestinians and its occupation. Mainstream American Jewish communal leaders alienate those who wish to link their Jewishness—and, indeed, their feminism—to the BDS movement, or to anticolonialist activism in Israel/Palestine more broadly. These leaders consistently cite Israel and Jewish unity as the reasons they (again) step outside of coalitions working for local and global justice.

By looking carefully at the history of the high stakes debates over South African and Israeli apartheid, we find men and women who, at times, effectively rejected the "either/or" equation and found ways to meet their commitments to their Jewish communities and to social justice. They dedicated their energy to anti-apartheid within New Jewish Agenda chapters, and spoke of their Jewishness as they argued for South African divestment in universities and city government. Once again, I find myself searching for the voices of Jewish women (and men), hoping that together they will write a new chapter in the history of American Jewish activism.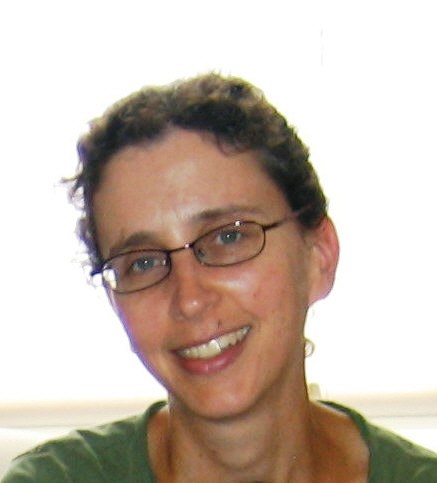 Marjorie N. Feld, associate professor of history at Babson College in Massachusetts, received her Ph.D. from Brandeis University in 2002. Her teaching and research interests include U.S. social, labor, and gender history, along with the history of global human rights movements. She is a member of the Jewish Women's Archive Academic Advisory Council and the Academic Council of the American Jewish Historical Society (AJHS). Her first book, Lillian Wald: A Biography, won the Saul Viener Book Prize of the AJHS, an award presented biannually to an "outstanding book in American Jewish History." Her second book is Nations Divided: American Jews and the Struggle over Apartheid. At Babson, she was the faculty director of the Center for Women's Entrepreneurial Leadership from 2011-2015. She was awarded the College's Women Who Make a Difference Award in 2009 and the Dr. Martin Luther King Leadership Award in 2014.