Page 1 of 2
By Janet Golden
In June I submitted my review of three books about abortion and reproductive politics—Crow After Roe: How "Separate But Equal" Has Become the New Standard in Women's Health and How We Can Change That, by Robin Marty and Jessica Mason Pieklo; Generation Roe: Inside the Future of the Pro-Choice Movement, by Sarah Erdreich; and Reproductive Politics: What Everyone Needs to Know, by Rickie Solinger—to Women's Review of Books. In the weeks that followed, many states began to enact new laws restricting abortion, and the House of Representatives passed a ban on abortions after twenty weeks. There has been broad press coverage of these laws. Texas State Senator Wendy Davis's filibuster of the Texas antiabortion legislation got worldwide coverage—and now she is thinking of running for governor. The media give us interviews and editorials from reproductive rights supporters and opponents, along with footage of protests and counterprotests. They portray abortion legislation as a form of political jousting—but it is much much more than that.
There have been more than 56 million legal abortions in the US since the 1973 Supreme Court ruling in Roe vs. Wade. Look around you. One in three of the women you see has had or will have an abortion in her lifetime. So, why aren't women and men talking about their satisfaction with their right to obtain a safe, legal abortion? Why don't the popular media deliver this message? How come we can watch Katie Couric's colonoscopy (a good preventive procedure, by the way, and one you should have if you are over age fifty), but we never hear media stars talk about their abortions? We know far too much about the sex lives of politicians, movie and TV stars, and athletes, and far too little about the abortions of these supposed role models or their partners, friends, and family members. This imbalance is the result of decades of intimidation, shaming, and stigmatizing. In the past, positive discussions of abortion were part of our culture. A 1973 episode of the soap opera All My Children had a positive abortion story. A 1985 episode of the police drama Cagney and Lacey focused on a clinic bombing and Lacey's search as a teenager for a safe abortion in Puerto Rico. Today, some websites such as imnotsorry.net and http://www.1in3campaign.org/ collect women's abortion stories, but the mass media have become timid.
I'm glad there are national organizations speaking up on behalf of my reproductive rights, but they don't have to speak for me. I can say it myself: I had a safe, legal abortion, and I'm glad I did. I'm not "grateful" for having that choice; it is a choice I deserve. Imagine how our national conversation would change when the media and other social institutions pay attention to the millions women and as those women continued to speak up.
Pick a successful political or social movement—from gay rights to gun rights—and note that success didn't come from permitting national organizations to do all the work—it came from work on the ground by local activists. Yes, national organizations deserve support in the form of time and money. Political action of all sorts is needed. A lot of states, and now a lot of federal elected officials, have made clear the consequences of silence and inaction. Reproductive rights activists are attacked and threatened. Abortion providers and clinic workers, the real heroes, have been attacked and killed. But, we cannot be dissuaded from fighting for our rights.
Here's what I'm going to do. I'm going to talk about my abortion. I'm going to encourage my friends to talk about theirs. I' m going to write to elected officials, print and online media, and to friends and family members and say my reproductive life is not going to be decided by polling data or politicians willing to trample on my rights. I'm going to continue my political work and my participation in reproductive rights organizations alongside so many others. And I'm going to donate to organizations that help women of limited means pay for abortions. Join me.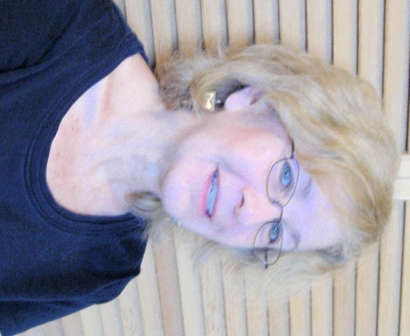 Janet Golden is a feminist scholar.