By Heather Hewett for WOMEN = BOOKS
Posted on April 12, 2010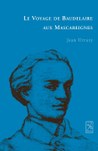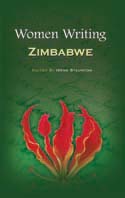 Back in October 2009, I interviewed two female publishers based in Africa: Dr. Bibi Bakare-Yusuf, co-founder of Cassava Republic Press in Nigeria, and Irene Staunton, co-founder of Weaver Press in Zimbabwe. I came across these houses while reviewing several new books for the March/April 2010 issue of WRB.
As a reader and teacher of African literature, I'd been following developments in African publishing for a while, so I was interested to hear what these publishers had to say. I was curious to hear their perspectives on the many changes taking place in the publishing landscape—the founding of new houses and literary collectives across the continent; the explosion of the African diasporic blogosphere; and the birth of new literary magazines and zines dedicated to writing from the continent—as well as the challenges they faced.
When I asked Dr. Bakare-Yusuf of Cassava Republic about the growing number of African-based publishing initiatives, she observed:
"There is a new generation of African readers becoming more and more dissatisfied with the monolithic narrative about Africa that gets produced in and for the Western market, and they want to tell a different story. The Internet has helped a great deal in opening up the opportunity for African writers to discuss and form support forums online. It has also helped those interested in publishing to access writers easier.

"But more importantly, with democracy becoming more and more entrenched in different African countries, more people are feeling confident about starting a publishing business. Also, there is a feeling that in order to sustain democracy, one must create a questioning society, and literature offers one of the most powerful ways of doing that, especially the ability to question hegemonic values….

"I think it is only African publishers who are going to be brave enough to publish everyday life stories rather than the grand narrative of war, genocide, and victimology that has become the mainstay of books that eventually become popular in the West."
Irene Staunton of Weaver Press talked about the multiple challenges of publishing in Zimbabwe, with its crumbling economy and infrastructure. I asked her what concerned U.S. readers might do, and she provided several suggestions:
"Buy our books. All our books are distributed by the African Books Collective through MSUP [Michigan State University Press]. Having them read and reviewed and being part of a larger discussion in the USA would surely help to stimulate interest in our writers. I realize that the fiction can be a little bit expensive, but this is because we have to pay for the POD [print on demand] and the distributors take their margin.

"Put our titles on reading lists. Visit our updated website.

"Raise funds to support either a book that we are having difficulty publishing for financial reasons, or for an author who is in distress. For example, some of our writers all live on what I think one could call the breadline, and if someone falls ill or a child needs school examination fees, we have to scrabble around to do what we can. It would be wonderful if there was a group of friends on whom we could call regularly at times of authorial need."
WRB readers: Email me if you would like to explore the possibility of following through on the last suggestion!
Heather Hewett is a regular reviewer for WRB, a contributing editor for the "Global Mama" column at the feminist blog Girl with Pen, and an assistant professor of English and Women's Studies at the State University of New York at New Paltz. Her scholarly work on women writers has most recently appeared in the "Mother" issue of Women's Studies Quarterly and Expressions of the Body: Representations in African Text and Image (Peter Lang, 2009)
Read Heather Hewett's review of The Thing Around Your Neck by Chimamanda Ngozi Adichie, I Do Not Come to You by Chance by Adaobi Tricia Nqaubani, An Elegy for Easterly by Petina Gappah, and Women Writing Zimbabwe by Irene Staunton, in the March/April 2010 issue of WRB.