By Carole Joffe for WOMEN = BOOKS
Posted on October 18, 2010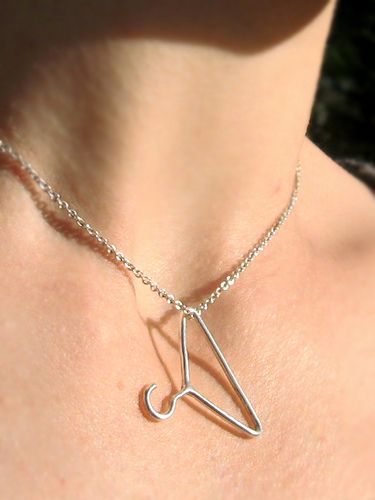 Photo courtesy of
ClinicEscort
I started my recent book, Dispatches from the Abortion Wars, during the second term of George W. Bush; I completed it during the first months of the Obama administration. After documenting the seemingly endless attacks—political, legal, and cultural—on abortion during the Bush years, I ended the book on a note of cautious optimism.
I speculated that in this new presidency, in which the victor had campaigned on a straightforward prochoice platform, abortion would no longer be the most divisive issue in American society; our attention would be riveted on the economic crisis. Although I realized it was not politically feasible to include abortion care as part of any health-care reform measure, I wrote that the country, sobered by hard times, was ready for such reform. Making basic health-care services available to millions of the uninsured would only improve reproductive health outcomes.
As Kathryn Joyce rightfully points out in her review of my book in the September/October issue of WRB, I was wrong on both counts.
As a stunned and demoralized prochoice community has discovered, midway through Barack Obama's first term the antiabortion movement appears stronger than ever. That intense abortion politics were not going away became clear quite early on in his presidency. In May 2009, when Obama gave a commencement address at Notre Dame University, he pleaded for "common ground" on the abortion issue. His visit split the university community, and notorious figures from the extreme edge of the antiabortion movement demonstrated on campus, waving huge placards of mangled fetuses.
Several weeks later, Dr. George Tiller, for many years a leading target of abortion opponents because of he was one of the few providers who performed later (post-24-week) abortions in certain circumstances, was assassinated in his church on a Sunday morning. In the immediate aftermath of Tiller's murder, clinics across the country reported an upsurge in aggressive events at their facilities, leading one abortion provider in Pennsylvania to take the unusual step of writing a provocative essay in the Huffington Post entitled, "Come together to prevent my murder,"
Then there was the health-care debate. Abortion politics galvanized opponents—even as President Obama and abortion rights supporters in Congress pledged to make the bill "abortion neutral" (and the Obama administration made significant concessions, including a reaffirmation of the Hyde amendment, which stipulates that no federal funds can be used for abortions, except in very limited circumstances).
In one of the oddest and most ironic twists of the entire health-care saga, Bart Stupak, the Michigan legislator who had led Democratic opposition to health-care reform, claiming (disingenuously) that the measure did not provide sufficient antiabortion guarantees, was himself subjected to the same violent threats by antiabortion extremists that abortion providers have suffered for years when he ultimately voted for the measure.
These national events have been accompanied by energetic activity at the state level, where legislatures in various "red" states have passed numerous antiabortion bills. As I've written in RH Reality Check, while states have passed hundreds of such laws over the years, what distinguishes many of these recent measures is their undisguised cruelty toward women.
Mandatory ultrasound laws like one passed in Oklahoma, for example, specify not only that a woman must be positioned to view her ultrasound but that she must listen to a doctor's description of the various stages of fetal development. A significant number of states now require, in essence, that providers tell outright lies to patients, such as emphasizing fictitious links between abortion and breast cancer, suicide, or infertility.
Are all these victories of the antiabortion movement during a prochoice presidency as counterintuitive as they may at first seem?
Actually, no. Defeats can energize social movements. The considerable resources of the antiabortion movement–in terms of dedicated activists as well as money—means that this movement has become a crucial component of larger anti-Obama efforts. It is hardly surprising that the main Tea Party senatorial candidates, although ostensibly focused on opposing "big government," have also announced they are opposed to abortion even in cases of rape and incest.
For a longtime observer like myself, the brightest spot in this dismal environment is the continued commitment of some young physicians to this field, in spite of the formidable obstacles they face.
A recent New York Times article, "The New Abortion Providers," describes programs that not only offer training in abortion but also provide a pathway for these physicians to obtain faculty positions in leading medical schools. Only with such normalization within mainstream medicine can the stigma now surrounding abortion be countered.
Carole Joffe is a professor at the Bixby Center for Global Reproductive Health in the Department of Obstetrics, Gynecology and Reproductive Sciences at the University of California, San Francisco. She also is a professor emerita of sociology at the University of California, Davis. Her previous writings on abortion include Doctors of Conscience: The Struggle to Provide Abortion Before and After Roe v Wade. See Carole Joffe's Blog at RH Reality Check.
Read Kathryn Joyce's review of Dispatches from the Abortion Wars in the September/October issue of WRB.