Brazilian Street Diary
By Viviane Moos
Latin America has the world's largest population of street children, with more than 40 million living on the streets. I spent time from 1991 to 1994 on the violent streets of Brazil sharing and documenting the everyday struggle of street boys and street girls. This photo story, Brazilian Street Diary, is the result.
I was introduced to the central station gang in Rio by Robert Smits, the respected Dutch founder of a local nightly shelter, REMER House. Of course it was up to me to win the boys' trust. This took many weeks—for one thing, their constant drug highs made them forget who I was. But finally they decided to let me share their days and nights and tell their story. And they took responsibility for my safety.
Apart from "getting the shots," I had some major obstacles to overcome: I needed to learn Portuguese fast, and my Spanish and Italian fluency did not help, so it took more than five weeks; the street violence was a constant threat; and I was in the way of local criminals and drug lords, who use the street gangs to carry drugs and hide stolen merchandise.
To be able to photograph with the intimacy and closeness that I was looking for, I had to be totally accepting, impartial, and tolerant of everything that happened in front of my lens. Sometimes this was a personal challenge—such as when I witnessed them stoning an old beggar (this was the only time I intervened by asking the boys to stop; it took an entire week to regain their trust) or when I was photographing them committing crimes.
When I asked a social worker about the breakdown in numbers between the girls and the boys who were living on the streets, he told me, "We don't count girls because girls don't count." But for me they counted, and at that point I decided that my next story would show how girls survive on the street. I spent three months in 1992 sharing the lives of young street girls and prostitutes in Recife, a dangerous port city in northern Brazil. At the time, Recife was known for its high unemployment and for being the center of European sex trade.
In 1994 I revisited Rio and saw signs of hope: some of the children I had followed on the streets were living and thriving in REMER house, now a full-time home providing room and board while requiring school and daily chores. Documentary photographers are well-known for uncovering the horrors and tragedies in our midst; I think it's just as vital for us to present signs of transformation.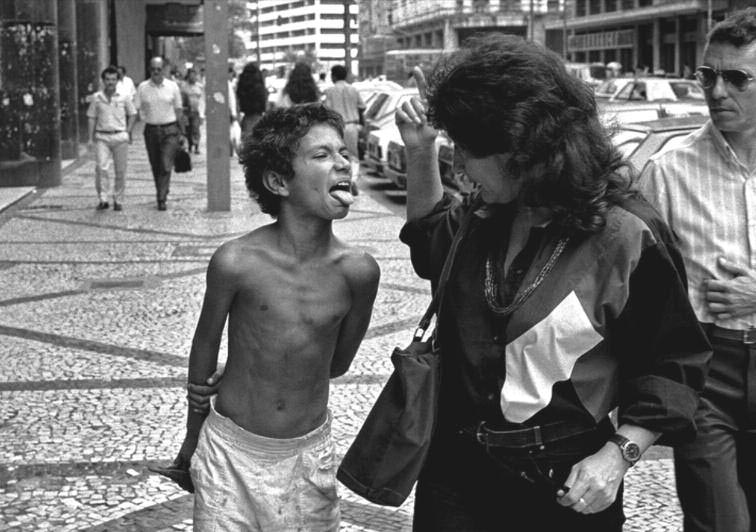 Street Nomads of Rio. Junior shows his frustration of being invisible to the world.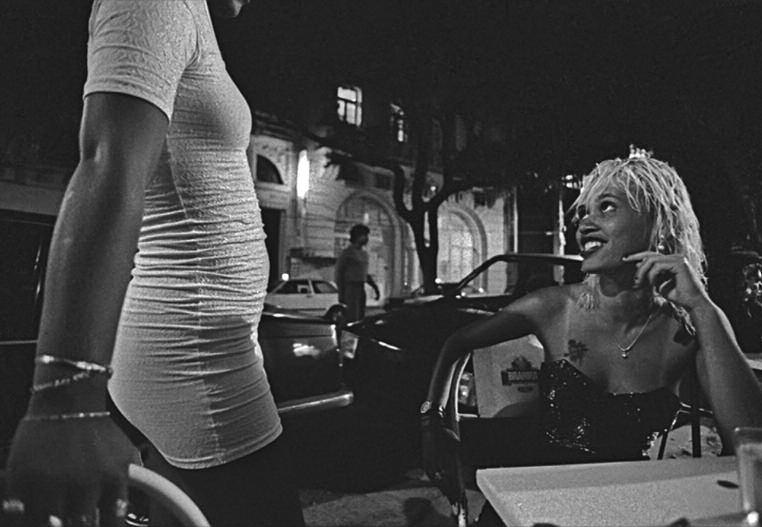 The Girls of Recife. Midnight on the waterfront, Ana and Jacqueline wait for customers.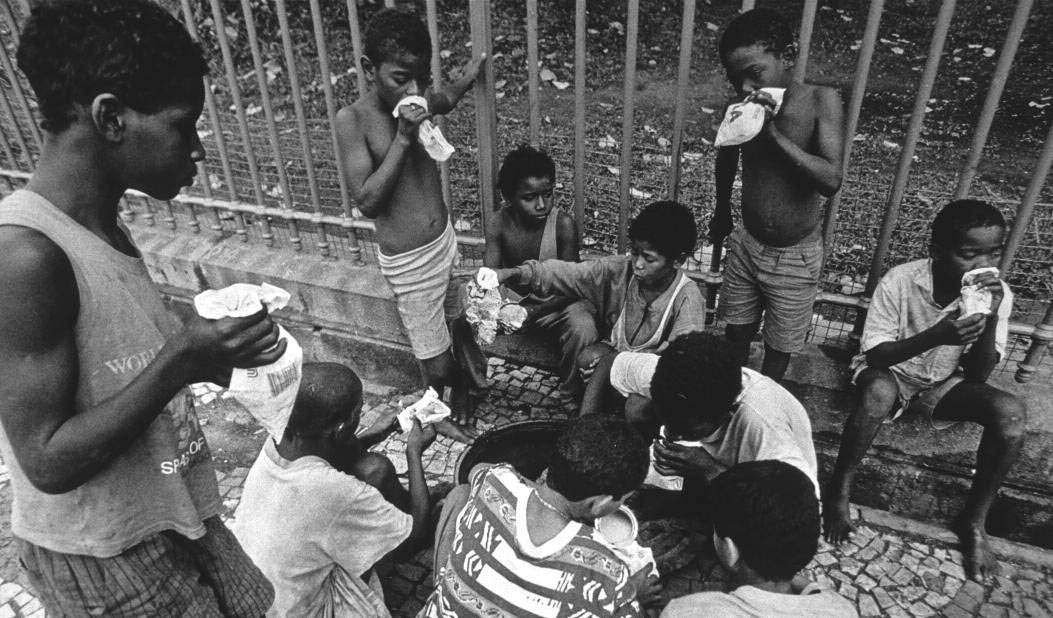 Street Nomads of Rio. Menereinho, the twelve-year-old leader of the gang, distributes the glue on which they get high. When the pot is empty they will steal and beg to get money to buy more.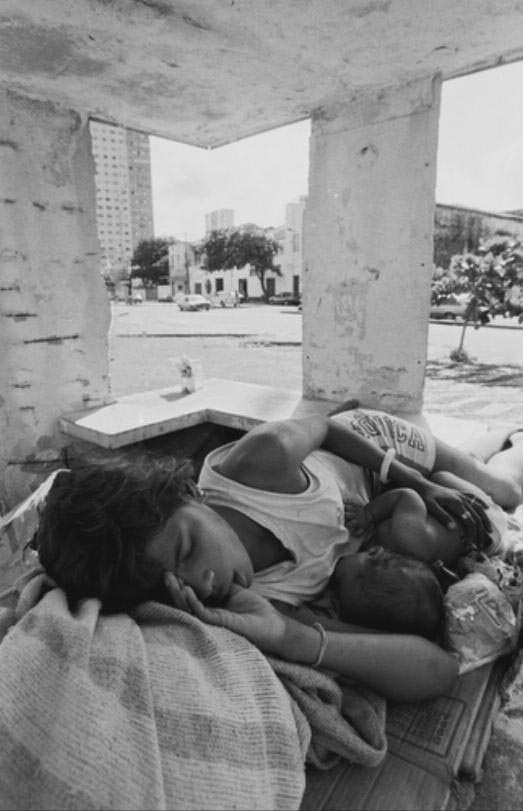 The Girls of Recife. Fia asleep with Maria's baby.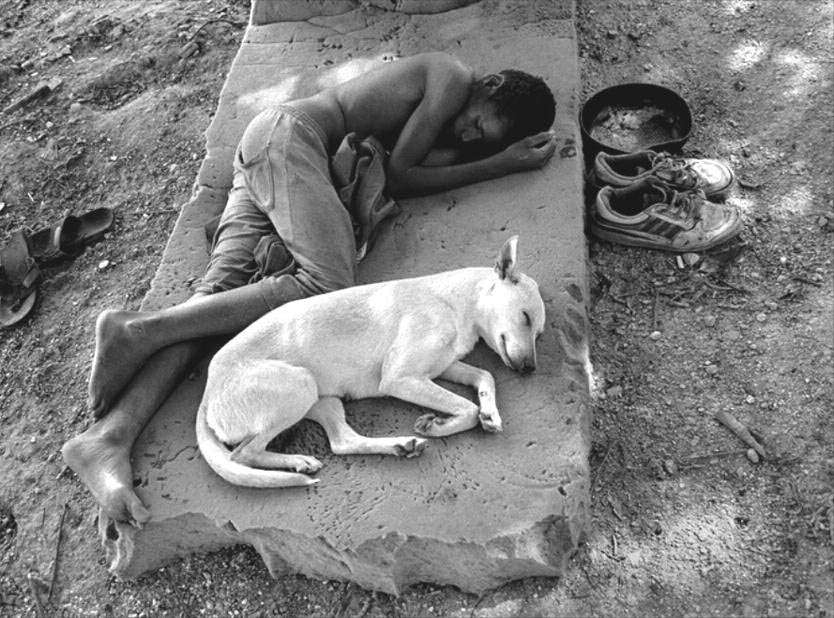 Street Nomads of Rio. David sleeps off his glue high with his dog Xuxa on an abandoned mattress. David was killed by the police in 2004 and Xuxa disappeared.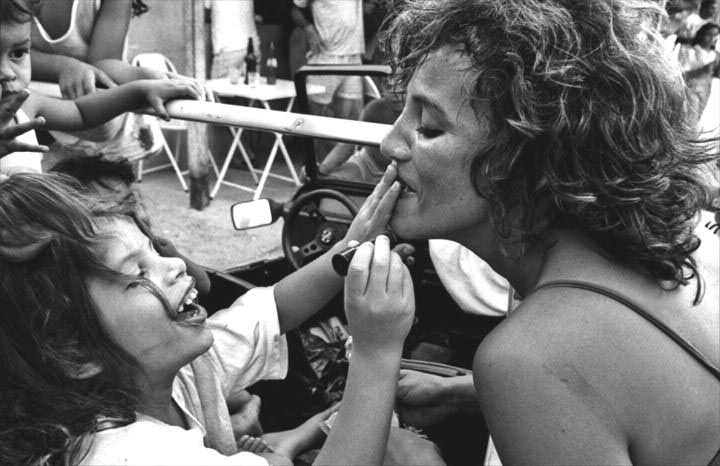 The Girls of Recife. Sunday finds Luci with her five-year-old daughter. Her mother
is raising her to keep her away from Luci's way of life.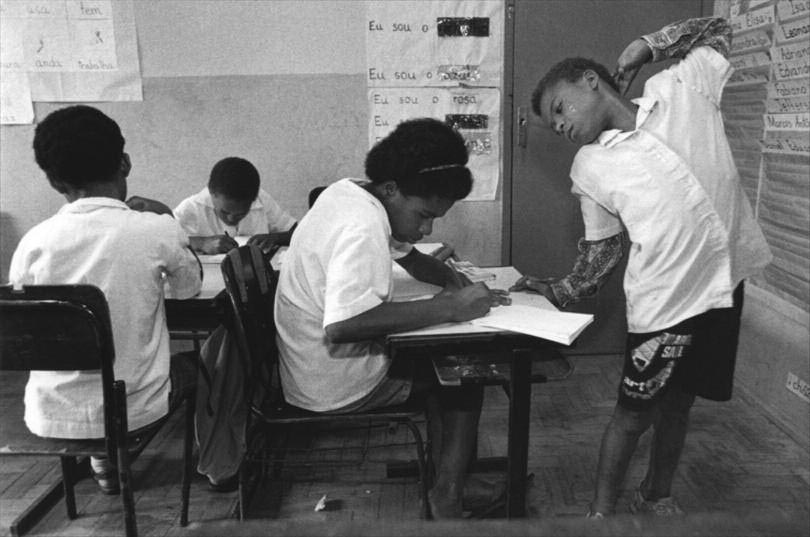 Street Nomads Revisited, 1994. Telma tries to study but Isaque cannot concentrate so he wanders around the classroom.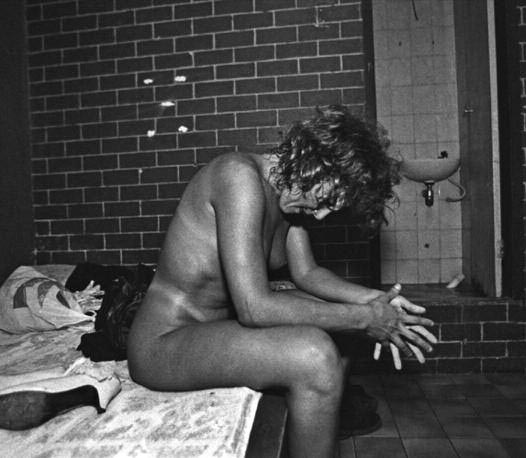 The Girls of Recife. Backstage Luci catches her breath between performances.
Viviane Moos is an award-winning photojournalist and documentary photographer who grew up in Brazil and Europe. She is currently working on the final part of this project, Survivors of the Streets–The Epilogue, by returning to Brazil and Holland to photograph what has become of her subjects. View Moos' portfolios at www.vivianemoos.com and look for her upcoming entry in Kickstarter.com.