Initiative 4.1: Documenting Our History
Documenting WCW's enduring and illustrious history of social change leadership through research, theory, and action in the form of a book, film, exhibit, or other publicly accessible medium, in time for WCW's 50th anniversary, will be an important activity that takes planning, preparation, and fulfillment. Many noteworthy people and events are part of this great narrative, and, across the course of the coming decade, with the support of funders, we will reach out, collect stories and artifacts, and create the framework that locates this specific and influential history within larger social movements for equality,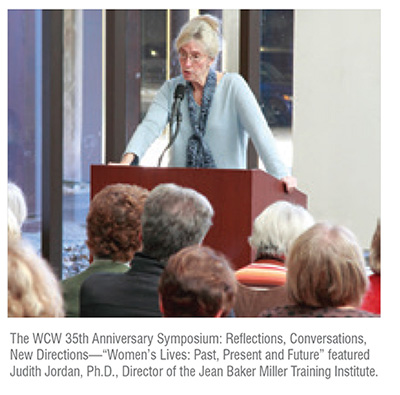 justice, and women's empowerment. We look forward to showcasing the products of this inwardly and outwardly focused reflective process at our 50th anniversary celebration in 2024-2025.