Initiative 3.2: Increasing WCW's Public Visibility and Outreach
Dissemination of our work has always been a core part of WCW's mission, implicitly or explicitly. A major goal of the next decade is to amplify the visibility and impact of WCW researchers, project directors, and scholars whose work influences or has the potential to influence policy, programming, and other avenues of social change by providing more support for writing, publication, and dissemination of research findings as well as media-readiness training and coaching.
Aligning our online presence with our new strategic platform and visual identity, and updating our website functionality to ensure enhanced user engagement with changing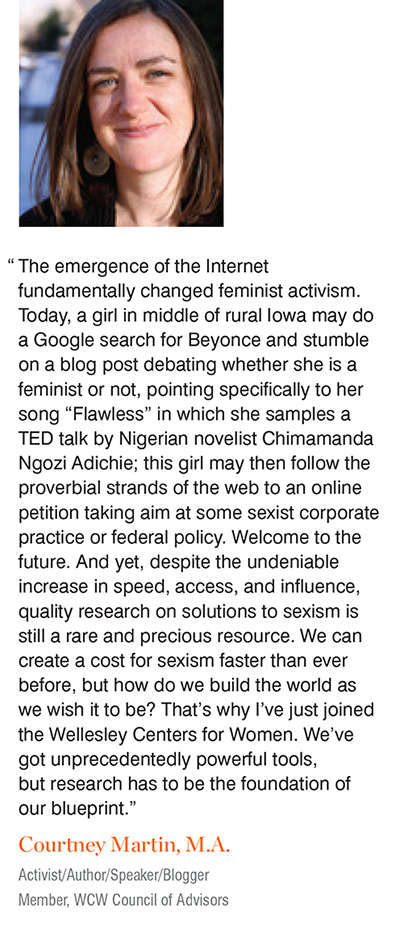 technologies, will be key to the success of our visibility and outreach efforts in the coming decade. These updates will not only strengthen our dissemination efforts, but they will also insure that we attract, excite, and connect with multiple generations for years to come.