Initiative 2.2: Developing a Research-Based Social Change Leadership Certificate Program
Anchored in the expertise and experience of WCW researchers and project directors as well as Wellesley College faculty who have conducted research that has led to social change, this hybrid online and in-person course, realized with the support of funders and partners, will expose participants to case studies of research-based social change. In the process, participants – envisioned as Wellesley College students and emerging international leaders and change agents – will learn the basics of conducting good research, drawing sound conclusions, disseminating research for maximum impact, and evaluating and refining change efforts. The case-study method will allow for a holistic approach to these themes, while utilization of online teaching technologies will allow for flexible and self-paced modular delivery. A follow-on, in-person or virtual mentoring experience will be available for a select group of participants involved in real-time social change projects related to women, girls, or gender.
Not only will this program increase international visibility for both WCW and Wellesley College, but it will also increase the research literacy for a cohort of emerging women leaders and provide valuable research experience and international networking for Wellesley College students. Additionally, it will create opportunity for working leaders and change agents around the world who have limited access to advanced education and professional development programs. While entering the domain of pedagogy is a significantly new venture for WCW as an institution, the considerable expertise of many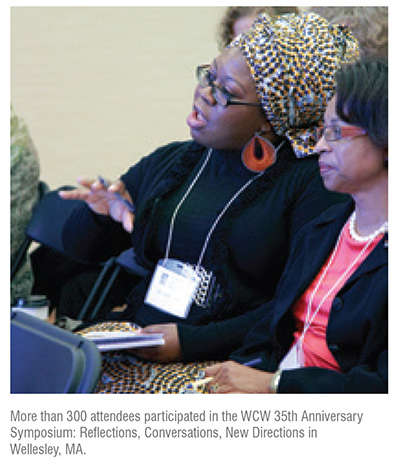 of our researchers and project directors in the areas of research supervision, training, and, in some cases, teaching, prepares us well to do something innovative, exciting, and timely.