Initiative 1.2: Recruiting the Next Generation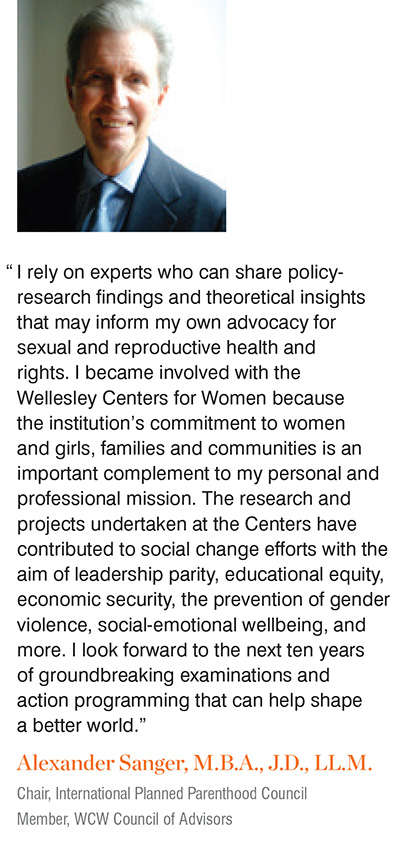 WCW will have the opportunity to recruit and cultivate its next generation of researchers, project directors, and scholars in the coming decade. Our objective is to attract promising new scholars whose work builds on our key thematic areas in ways that link innovatively to emerging problems and issues. We have long served as an incubator for cutting-edge research, creative programming, and visionary theory. Our unique environment makes it possible for a diverse community of scholars engaged in research, theory, or action to ask new questions, imagine untried solutions, and test new programs. Excellent mentorship is one of our trademarks and strong collegial support is a part of our culture. By creating a more formal structure for professional development, our environment will be even more desirable for new hires. The strong administrative support for the cultivation of extramural funding that we offer not only increases this advantage, but it also increases the probability of success for new hires.
In addition to recruiting new staff at the junior level, we recognize an ongoing need to remain able to attract productive career and senior scholars across disciplines and life experiences with established track records who enhance our existing areas of expertise or expand closely related new areas. Not only will such hires strengthen WCW programmatically and financially, but they will also boost our mentoring capacity and add to our visibility as an institution. Such senior hires also bring networks of valuable connections that can benefit the WCW community as a whole.

Steps to Achieve Goal
September 2015:

Recruit Gender-Based Violence Team

The Wellesley Centers for Women proudly welcomed Linda Williams, Ph.D. and April Pattavina, Ph.D., senior research scientists, to lead the newly established Justice and Gender-Based Violence Research Initiative, supported by Mary Frederick, operations manager. The team builds on and furthers the work of the Centers to advance the visibility, role, and use of research to improve the lives of women and girls. This initiative is designed to conduct and disseminate research that meaningfully addresses the causes and consequences of gender-based violence and the social, health and justice system responses to violent crime and victimization while linking high-quality research, theory, and action to increase the impact of gender-informed research on issues of justice and victimization that are critical to women and girls. Learn more>>
Summer 2016:
Recruit New Scholars

Erin Metcalf Johnson, Ph.D., is joining WCW as a research scientist from her post as an Assistant Professor of Applied Economics at the MIT Sloan School of Management. An applied micro-economist, her research focuses on the economics of healthcare. Johnson is particularly interested in labor market issues in healthcare and recently studied the role of market learning in the referral relationship. She is currently studying physician report cards, physician incentives, and skill diffusion in healthcare. More information will be posted in late summer.
LaShawnda Lindsay, Ph.D., an educational psychologist, is also joining WCW as a research scientist, coming from her most recent post as an Associate Professor of Education at Paine College in Augusta, Georgia. There, she served as department chair and has worked on a multiyear National Science Foundation grant on Black women and persistence in the STEM disciplines. Her wider specialization is Black girls and young women and their development in context. More information will be posted in late summer.