The Clothes That Bind: Identity, Performance and Apparel in Athletics and Society
Date: October 19, 2019 • 3:00 - 4:00 p.m.
Location: Keohane Sports Center, Friends of Athletics Lobby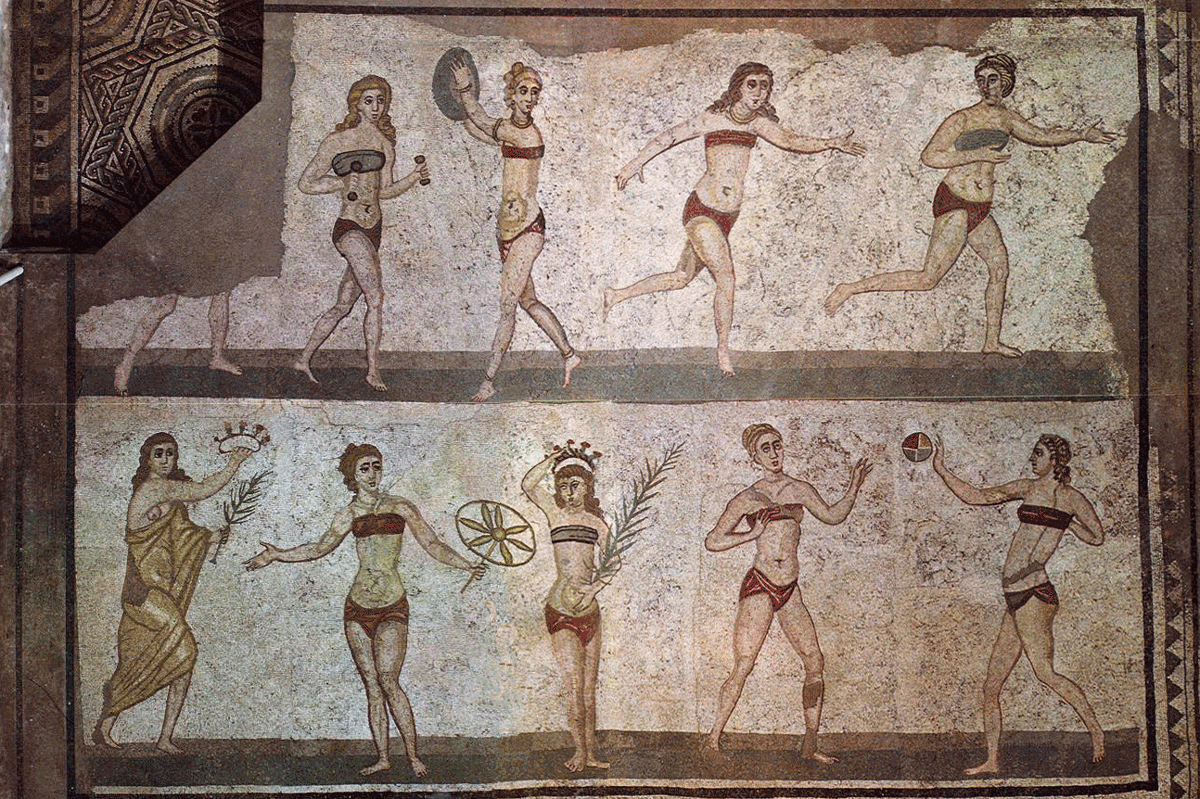 Moderator: Kristine Lilly, 2x World Cup Champion , 2x Olympic Gold Medalist, 1x Olympic Silver Medalist
Panelists:
Sarah J. Axelson, Senior Director of Advocacy, Women's Sports Foundation
Georgia Hall, Associate Director, Wellesley Centers for Women Director, National Institute on Out-of-School Time
*Angela Lorenz, Visual Artist
Laura Pappano, Writer-in-Residence, Wellesley Centers for Women
Please join Wellesley College Athletics and the Wellesley Centers for Women for a panel discussion titled, "The Clothes that Bind: Identity, Performance and Apparel in Athletics and Society". Inspired by *Angela Lorenz's art installation Victorious Secret, (on display in the Keohane Sports Center through October) panelists will unpack topics of gender, representation and sport as inspired by some of the most famous Roman mosaics in the world. Scholars misunderstood the mosaic's female subjects to be holding rattles and a tambourine in their hands, instead of weights for long jump, and a discus as part of the ancient Olympics. There have been twelve venues for Victorious Secret so far, who started out at Dartmouth in 2013, and continue to make their way around the U.S., spreading the word about ancient ideals for women, and celebrating 47 years of Title IX, which has strengthened athletic programs for both men and women in the USA since 1972.
For accessibility questions, contact Accessibility Services at Wellesley College.