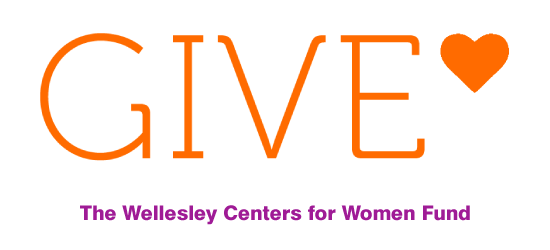 Make

(Social)

Change Happen.
When you make a gift to The Wellesley Centers for Women Fund, you are investing in innovative, high-caliber research and action programs--and delivering effective, powerful--life-changing--solutions for women and girls, families and communities. You will make social change happen on urgent issues in:
\ Education
\ Economic Security
\ Mental Health
\ Youth & Adolescent Development
\ Gender-Based Violence

There are many ways that your generosity will help. Most important of all, you will provide the resources for social change innovation. Your support will help us gather the data, design the programs, develop ideas. Creative, effective ideas that impact us all. Like...
\ Better ways to educate our children, teaching them emotional resiliency, self-confidence, interpersonal communication and conflict resolution skills, and addressing the effects of early trauma
\ Strengthening economic security for women and families by understanding how childcare work impacts working mothers, and how family leave policies affect working families at different income levels
\ Simple, accessible interventions for mental health issues like depression for teens and youth in the U.S. and young women recovering from fistula in Africa
\ Positive growth and development for adolescents with new approaches in social media, online communities, peer groups, and sex education that engage parents and extended family networks
\ Keeping girls safe in their schools, free from sexual harassment and violence
Our research has grown and evolved into our exciting vision for the future. Thanks to you. We have lots of great new ideas, but we need your help to do this work. Your gifts fill the gaps that grant funding can't cover. We simply can't do what we do without you.
You are an essential partner in making social change happen. Your generosity supports research and action programs--that explore, ask questions, produce evidence, test theories--find solutions. Innovating to make people's lives better.
Thank you for investing in the lives of women and girls. With your generosity and friendship, we will harness the power of research to make sure we find solutions that are effective and lasting.