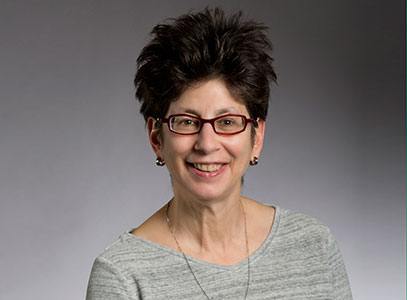 Amy Hoffman, MFA: Reclaiming LGBT History for the LGBT Movement
Lunchtime Seminar October 11, 2012 (38:42 min.)
Reclaiming and reframing history has been even more important for the LGBT movement than it has been for other identity-based movements--because our history and culture is not passed down to us by our families, communities, or the larger culture. In this talk, Amy Hoffman, MFA, examined the recovery, content, and use of LGBT history by LGBT activists and scholars. A writer and community activist, Hoffman has been an editor at Gay Community News (GCN), South End Press, and the Unitarian Universalist World magazine. She has served on the boards of GCN, Sojourner, Gay and Lesbian Advocates and Defenders (GLAD), and the Boston Lesbian and Gay History Project and as a judge of the Lambda Literary Awards.
Hoffman's memoir, Hospital Time, about taking care of friends with AIDS, was published by Duke University Press in 1997. It was short-listed for the American Library Association Gay Book Award and the New York Publishing Triangle Judy Grahn Award, and was a New York Public Library Books for the Teen Age selection. Her memoir An Army of Ex-Lovers, about Boston's Gay Community News and the lesbian and gay movement of the late 1970s, was published by the University of Massachusetts Press. Her memoir, Lies about My Family, is forthcoming from the University of Massachusetts Press in spring 2013.