It's March, But Is It Madness?
Wellesley News, March 7, 2018
By Kendall Smith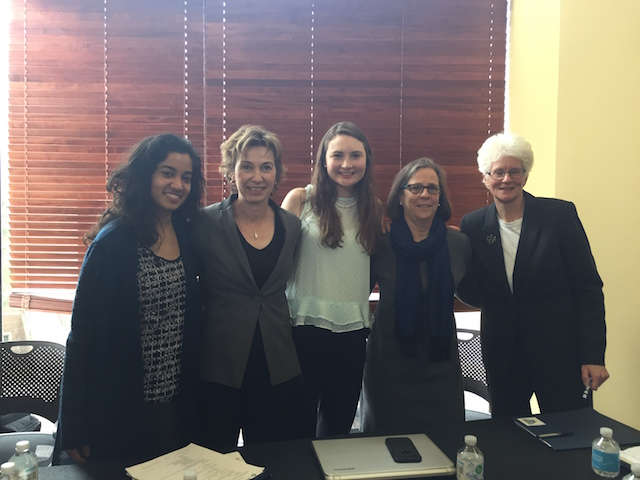 On March 1, kicking off both March Madness and the 2018 Lunchtime Seminar Series, the Wellesley Centers for Women hosted a panel at the Lulu Chow Wang Campus Center on the state of women's college athletics and women in college athletics administration. The panel featured Georgia Hall, Ph.D., director at the National Institute of Out-of-School Time (NIOST) and associate director of WCW; Laura Pappano, writer-in-residence and senior scholar at WCW focused on gender, education, and sports; Lisette Desouza, Ph.D., postdoctoral research scientist at NIOST; Bridget Belgiovine, M.Ed., director of Athletics at Wellesley College; and Laura McGeary '19, member of the Wellesley College basketball team and student research assistant at NIOST. In this article, the Wellesley News covers the event highlights, takeaways, and audience reactions.