Is It Time for Local Arts Leadership to Reflect a Changing World?
Voice of OC, September, 21 2018
By Paul Hodgins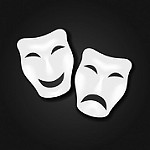 In 2015, WCW conducted a study on women's leadership in theater. The study found that white men held 73 percent of the top jobs at major theaters, yet 63 percent of those working in jobs just below that level were women or people of color. In this article in Voice of OC, Paul Hodgins looks to the WCW study while discussing the gender imbalance within the leadership of Orange County, California's largest art institutions.