Ashoka University, Wellesley College Partnership Commences with Student Exchange Programme
NewsVoir
April 1, 2016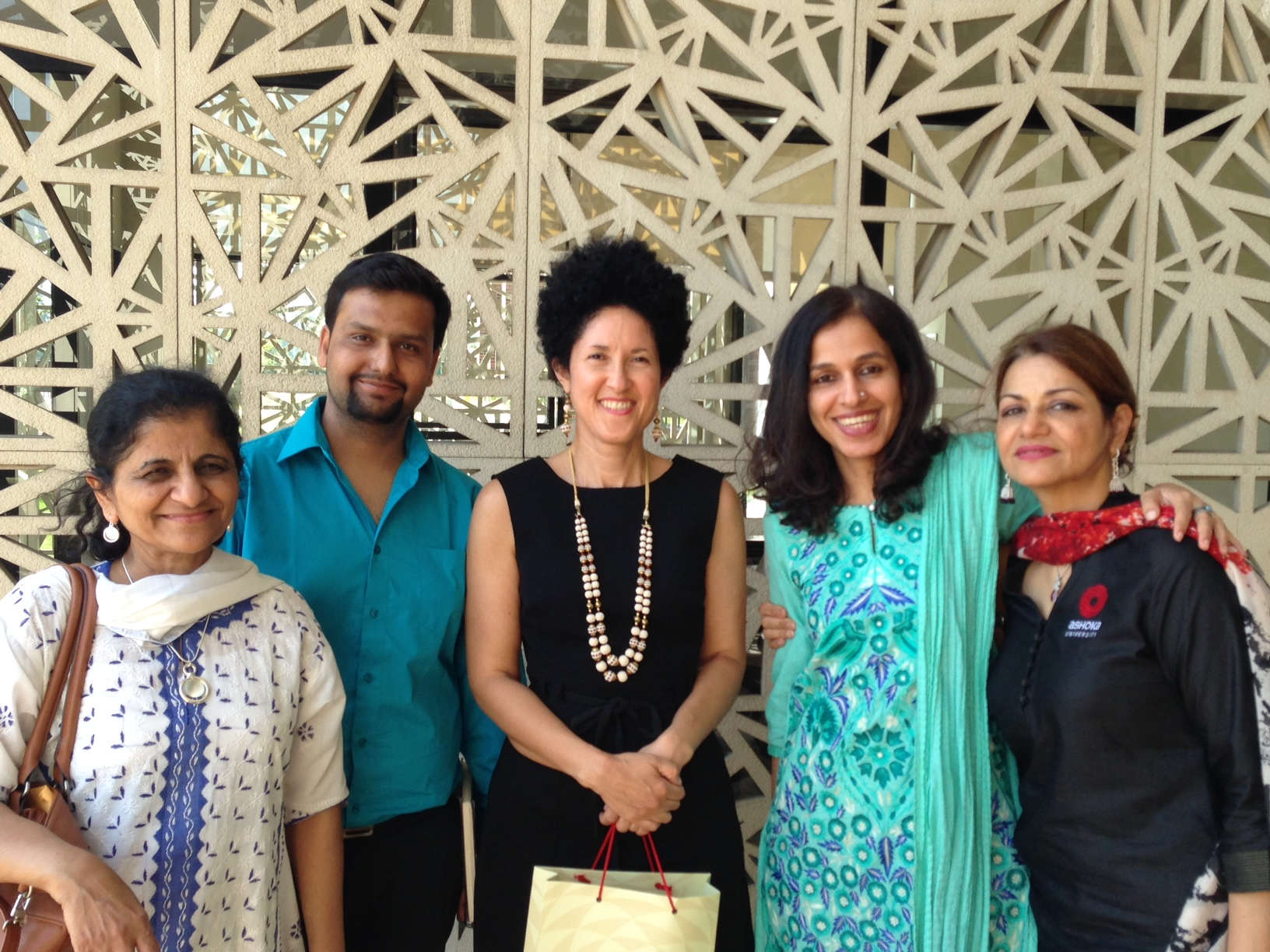 (From L-R) Prof. Neelima Shukla-Bhatt (Wellesley, South Asia Studies), Shiv Datt Sharma (Ashoka, CSGS), Layli Maparyan (WCW), Madhavi Menon (Ashoka, CSGS), and Harshbeena Sahney Zaveri '82 (Ashoka, Co-Founder).
On March 30th, the senior leadership team from Wellesley College, including Layli Maparyan, Katherine Stone Kaufmann '67 Executive Director of the Wellesley Centers for Women (WCW), visited Ashoka University in New Delhi, India to discuss the newly formed strategic partnership between the two universities.
Wellesley College Provost, Andrew Shennan describes Ashoka University as "dedicated to the value of liberal arts and education as well as empowering women." He adds, "Wellesley...believes that India is an important part of the 21st century world. Our students have to learn from India to be global citizens."
The strategic relationship between Wellesley College and Ashoka University is threefold. First; an academic partnership between the institutions; second, a partnership between the Albright Institute on Global Affairs at Wellesley and the Genpact Centre for Women's Leadership at Ashoka; and third, a collaboration on research projects between WCW and the Centre for Studies in Gender and Sexuality at Ashoka.
Read more about the partnership.