WCW's Women Change Worlds Blog



The Women Change Worlds blog of the Wellesley Centers for Women (WCW) encourages WCW scholars and colleagues to respond to current news and events; disseminate research findings, expertise, and commentary; and both pose and answer questions about issues that put women's perspectives and concerns at the center of the discussion.

> WOMEN CHANGE WORLDS HOMEPAGE <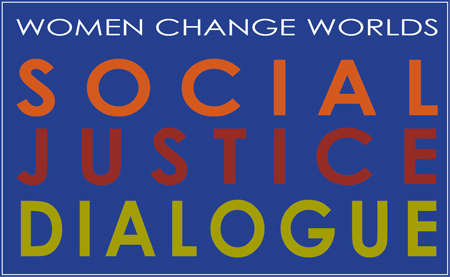 Race & Justice in America
Work at the Wellesley Centers for Women (WCW) is undertaken with the goals of informing change makers, amending attitudes, and shaping a more just world for women, girls, their communities, and families. The interdisciplinary team of scholars, administrators, and advisors who ensure that WCW's mission moves forward is informed by their own research and lived experiences. The Women Change Worlds blog allows us to share our perspectives, as well as to create opportunities for our community to engage with us. Today we invite you to participate in our inaugural Social Justice Dialogue. Responding to critical issues in the world and teachable moments, these Dialogues can broaden all our perspectives.
We invite you to share links to one or two articles, news stories, essays, or other resources that you believe may contribute to a productive dialogue on Race and Justice in America, specifically as it relates to the killing of Trayvon Martin and the trial of George Zimmerman.
The first link that I'm sharing is from The Huffington Post. It's a conversation between two mothers who reflect on Race following the verdict.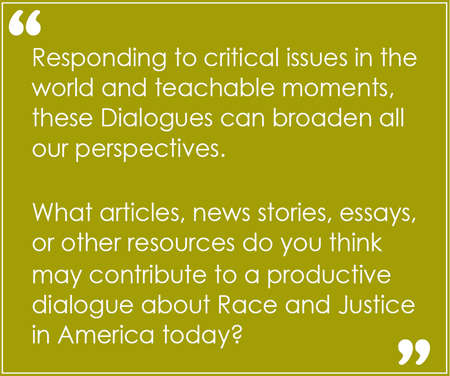 Donna Ford, Ph.D. of Vanderbilt University, the author of Recruiting and Retaining Culturally Different Students in Gifted Education, and a mother, grandmother, and advocate for racial justice, asserts that Trayvon Martin was murdered because he was Black and male—the "most stereotyped and feared group in America." Patricia Leavy, Ph.D., author of American Circumstance and Fiction as Research Practice, connects racism in the case with sexism in the courts when she reflects that Trayvon Martin was being tried for his own murder just as female "rape victims are often further victimized in legal proceedings" and blamed for the violence against them.
The writers share, "As scholars, we see this as an on-going teaching and potent teachable moment. As mothers, we see it as imperative to harness this moment and to raise our children to appreciate, respect, and not stereotype or fear those from other racial or cultural groups."
Here is the article: An Honest Heartfelt Dialogue about Race between Two Mothers: What Can America Learn about Race Post Trayvon Martin and George Zimmerman?
My second link is from Morning Edition which featured a story by Shankar Vendantam, a science correspondent for National Public Radio, focused on the theory that "racial disparities and other biased outcomes in the criminal justice system, in medicine and in professional settings can be explained by unconscious attitudes and stereotypes."
In May, findings were released from a comparative investigation of 18 interventions aimed at reducing implicit racial biases. The researchers found that most effective interventions were those "that invoked high self-involvement or linked Black people with positivity and White people with negativity." The interventions that were least effective engaged participants with others' perspectives, asked them to consider egalitarian values, or induced a positive emotion. I think how such exercises are facilitated is key to their success.
Here is a link to this story: How to Fight Racial Bias When It's Silent and Subtle
What articles, news stories, essays, or other resources do you think may contribute to a productive dialogue about Race and Justice in America today? Please share in the Comment box below.
Donna Tambascio is the Deputy Director for Communications and External Relations at the Wellesley Centers for Women at Wellesley College.
CONTACT:

This email address is being protected from spambots. You need JavaScript enabled to view it.
WCW Blog Latest Posts